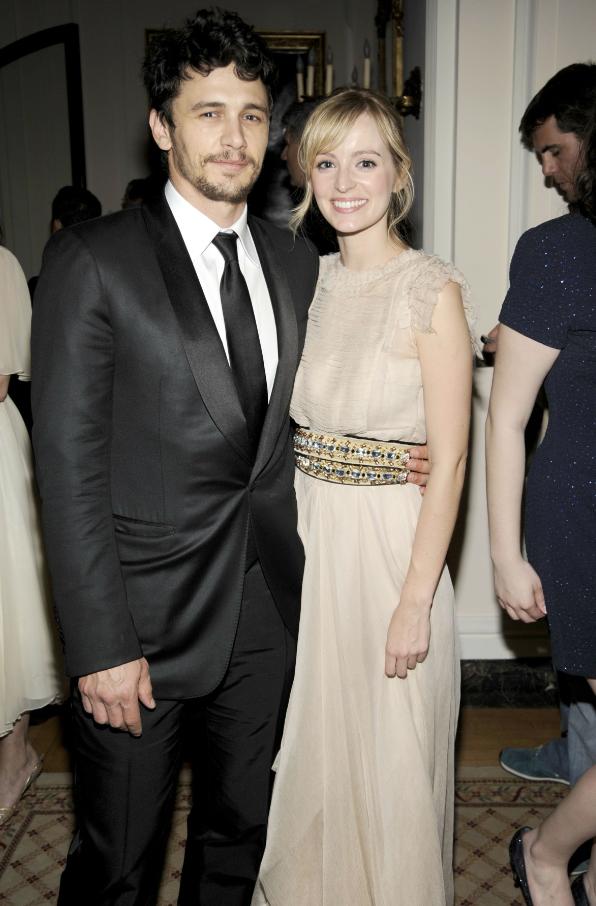 Photo by Patrick McMullan.
The more projects that
James Franco signs up for
, the more we just want to pour ourselves a nice stiff drink and call it a day. The guy never quits, and there's really no use in trying to keep up. His latest endeavor, however, did manage to catch our attention: Franco
announced last week
that this summer he'll be directing a new play called
The Long Shrift
at the Rattlestick Theater (Jesse Eisenberg's go-to downtown stage). The play, about a convicted rapist's release from prison, stars Scott Haze (who's also in Franco's upcoming film
Child of God
, based on Cormac McCarthy's book) as well as Brat Pack icon Ally Sheedy and, most interestingly, Franco's ex,
The Help star Ahna O'Reilly
. It seems like it would be more than irritating to take orders from your ex, but after falling into some deep Wikipedia and IMDB black holes, we found some other former couples--disappointingly,
but unsurprisingly
, they are almost all male directors and their former actress flames--who turned out some pretty great work after breaking up.    
Woody Allen and Mia Farrow and Diane Keaton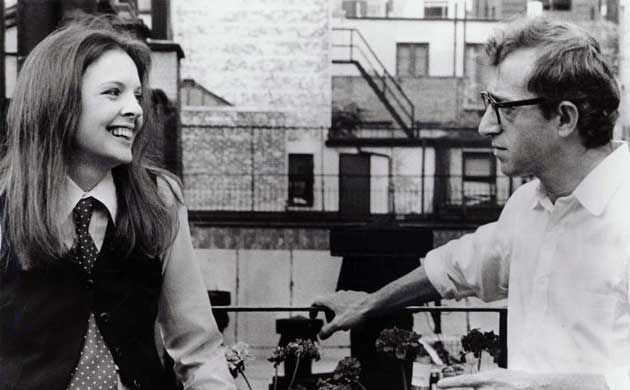 Diane Keaton has, perhaps controversially, been one of Woody Allen's biggest supporters over the years. She talks, in detail for the first time, about their five-year relationship in her 2011 memoir
Then Again
admitting that Allen would, "cringe if he knew how much I care about him." She won an Oscar for playing the title character in Allen's 1977 classic
Annie Hall
, which was filmed after they had broken up, and is said to be inspired by their relationship. Allen also directed his ex Mia Farrow after their separation. Scenes from 1992's
Husbands and Wives
were finished
after Farrow found the naked photo
of her adopted daughter and Allen's now wife Soon-Yi Previn. And to add an extra layer of 'ugh," the film was about Farrow and Allen's characters' marriage falling apart as Allen falls for a 21-year-old student.
Clint Eastwood and Frances Fisher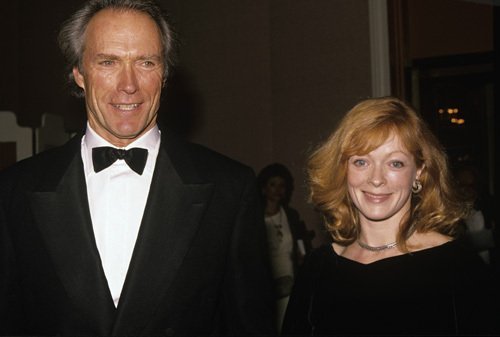 Eastwood started dating his most recent wife Dina Ruiz (they are now
divorced
after filming the E! reality show
Mrs. Eastwood and Company)
while still living with
his girlfriend at the time, actress Frances Fisher. And in a move that only Dirty Harry could pull off, he then
directed both Ruiz and Fisher
in his 1999 film
True Crime
.  
Sean Mathias and Ian McKellen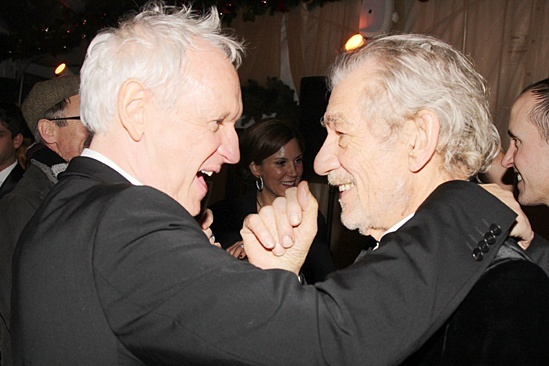 The two Brits
lived together on Narrow St.
in London (where Mckellen still lives) throughout  the '70s but after they broke up they continued to be friends and collaborators. Most recently Mathias directed McKellen and McKellen's BFF Patrick Stewart on Broadway in Pinter's
No Man's Land
and Beckett's
Waiting for Godot
. The exes also bought McKellen's local pub The Grapes, where Mathias' current partner is the manager.  
Paul Thomas Anderson and Fiona Apple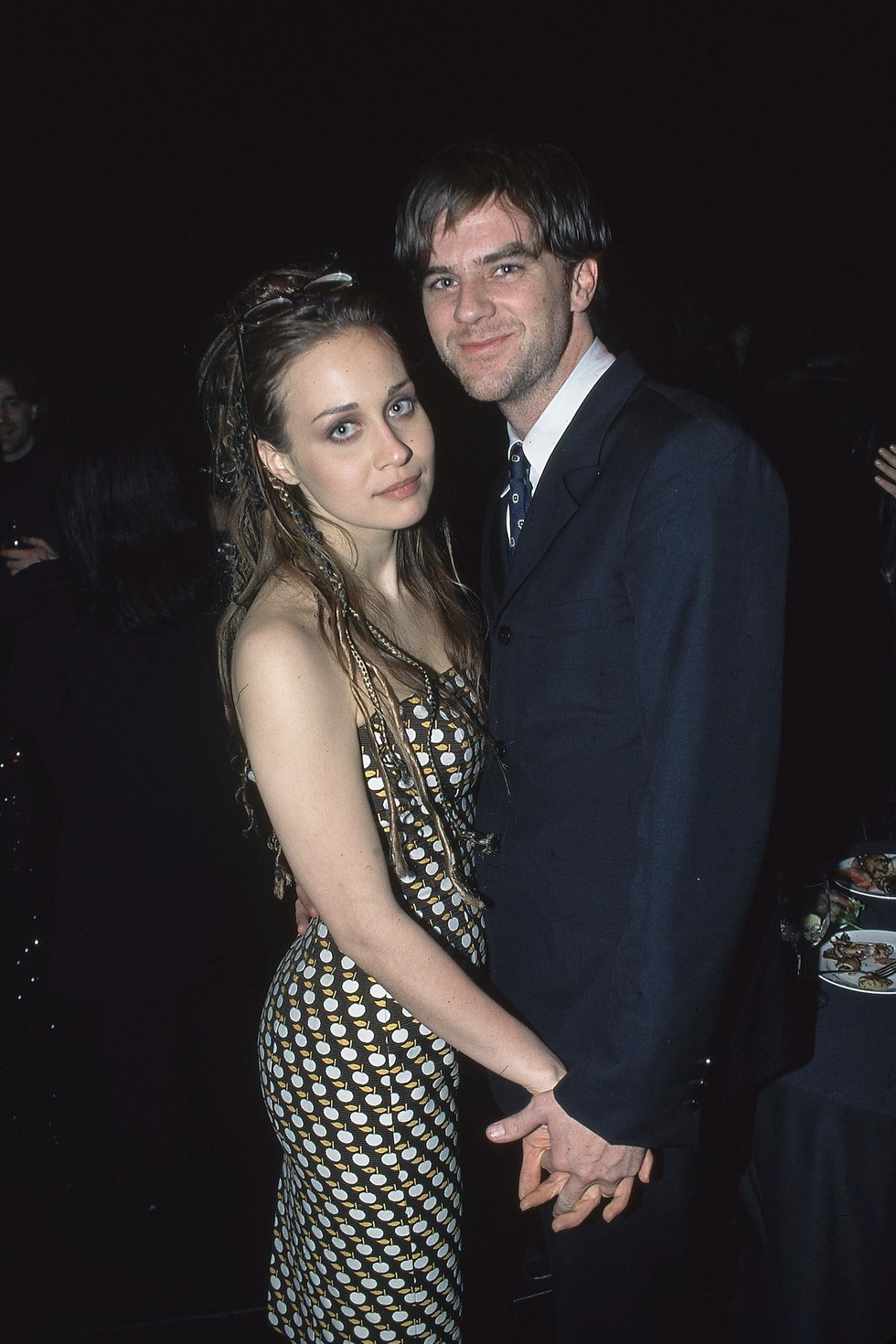 Photo by Patrick McMullan.
Fiona Apple and Paul Thomas Anderson were the ultimate power couple of the '90s. Her second album
When the Pawn
... came out just a few weeks before
Magnolia
was released,
which is said to feature characters inspired by Apple
. Their relationship barely made it past the new millennium and in 2001 Anderson
started dating his current partner,
Maya Rudolph. Thankfully for those '90s nostalgists out there, Anderson and Apple's professional sensibilities still match up. He directed the video for her single "Hot Knife" off her last album 2012's
The Idler Wheel
. 
Emilio Estevez and Demi Moore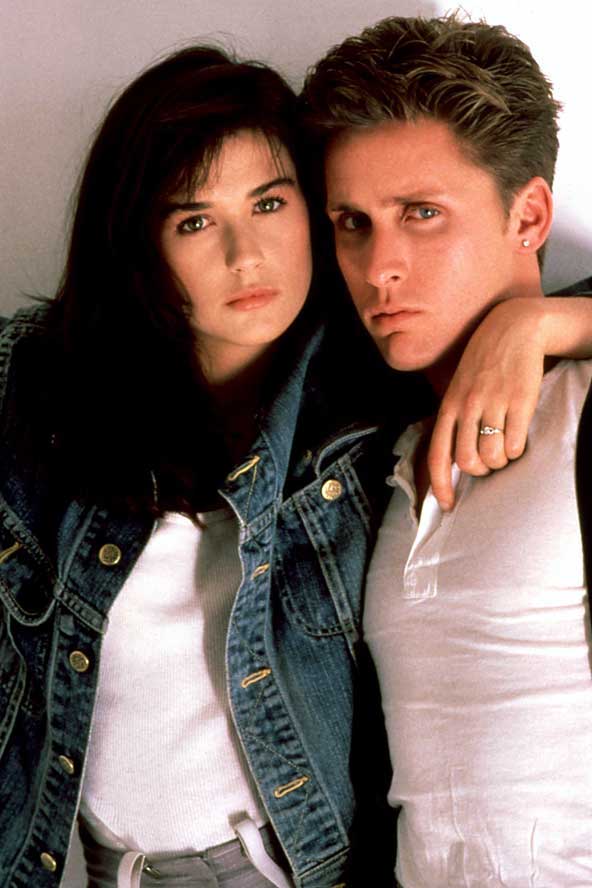 Oh the Brat Pack days -- they really were the best. We can understand why
former fiancés
Emilio Estevez and Demi Moore, who met on the set of the 1985 coming of age drama
St. Elmo's Fire
, would want to reignite that shoulder padded-power for Estevez's 2006 film
Bobby
. And not only did Estevez direct his ex in the Golden Globe-nominated film about life in the Ambassador Hotel at the time of Bobby Kennedy's assassination, but also
her new husband
at the time, Ashton Kutcher. We appreciate Estevez's directorial efforts, but, given the choice, we're going to choose
St. Elmo's Fire
over
Bobby
on Netflix instant. Every. Time.    
Ingmar Bergman and Liv Ullman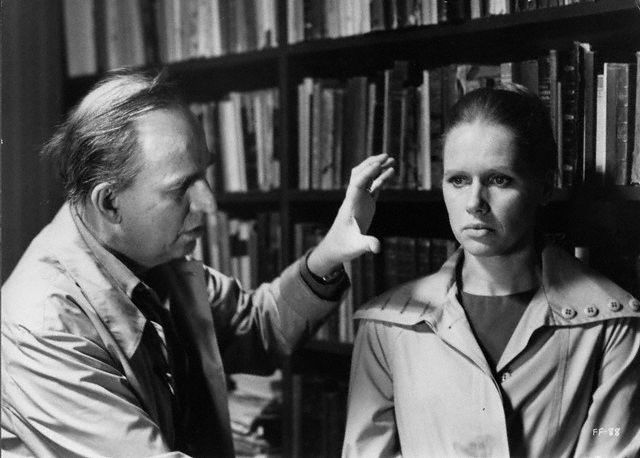 Although Swedish director Ingmar Bergman was
married five times
he never made it legal with his most well-known muse, actress Liv Ullman. They did however have
a child together
and Ullman continued to work with Bergman after they broke up, including starring in Bergman's now-iconic Swedish TV series about marital malaise,
Scenes from a Marriage,
which reportedly caused the
divorce rate in Sweden to double
the year it was released.    
Kevin Smith and Joey Lauren Adams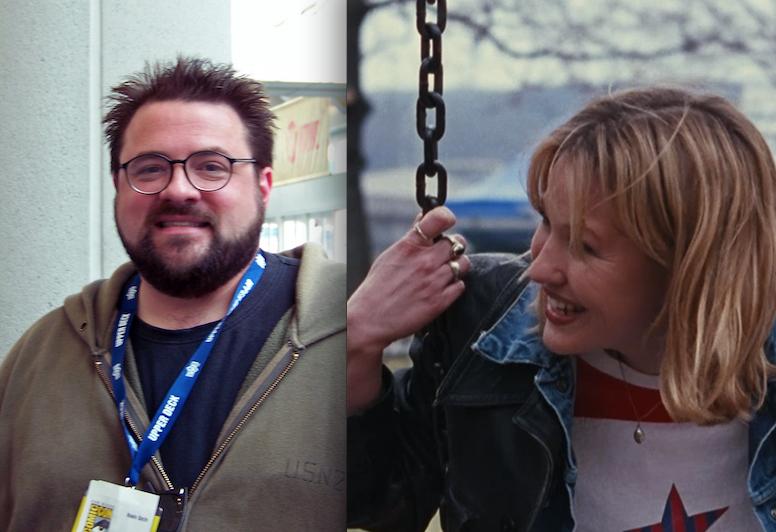 The pairing of '90s sex symbol Joey Lauren Adams with non-'90s-sex-symbol writer/director Kevin Smith
inspired
Smith's most successful and critically acclaimed film,
Chasing Amy
about a Jersey bro who falls for a sexually adventurous lesbian (Adams was straight, but Smith was jealous of her past). But ever the odd couple (it's almost impossible to find a photo of the two together), Adams and Smith were broken up by 1999 when
Smith married his current wife
Jennifer Schwalbach. There appears to be no hard feelings though, Adams made a cameo appearance as her recurring character Alyssa Jones in Smith's 2001
Jay and Silent Bob
sequel,
Jay and Silent Bob Strike Back
.