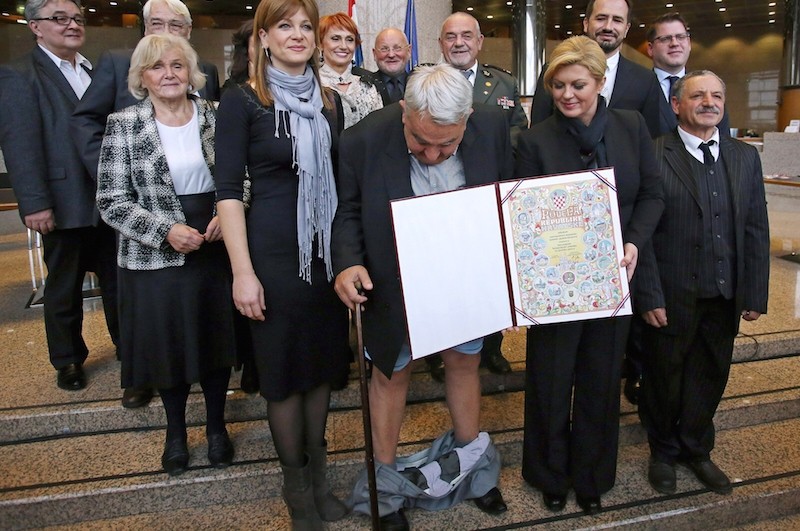 Most Embarrassing Acceptance Speech: A poor Croatian man was accepting a human rights award from the President when his pants literally fell down. :( Lesson learned: wear a belt to every state-sponsored ceremony. -- Sandra Song
Worst Label Behavior: Grammy Nominations were announced this week with the most conspicuous omission being Drake's insta-hit Hotline Bling. That's right, the most memed about song of the year failed to even get one nomination -- and it turns out that it's because someone at his label Cash Money forgot to submit it. Oops? -- Matthew Moen
Trending on Twitter JP - cat stung by a bee. I CANT EVEN. pic.twitter.com/p3lCYdGnqz
— Mona Nomura (@Mona) December 11, 2015
Saddest Japanese Internet Sensation: A poor little kitty whose nose was immensely swollen from a bee sting is apparently Japan's latest Internet superstar. And while kitty's apparently okay, we're still wishing the baby viral sensation a speedy recovery! -- SS
Best Celebrity-Peddled Product: Apparently Soulja Boy now has his own brand of hoverboard -- aptly dubbed the SouljaBoard™, obviously. -- MM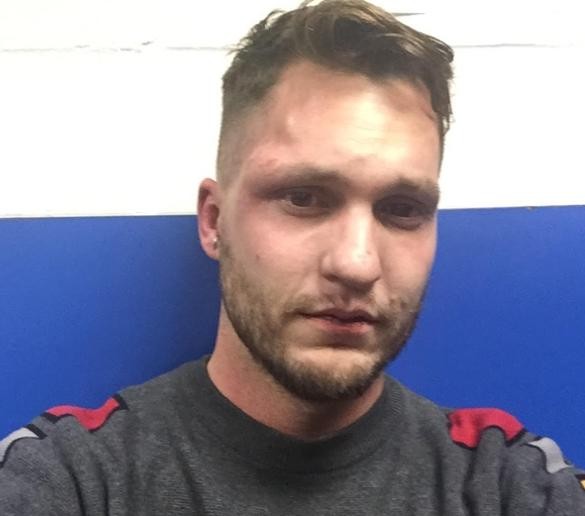 The victim after the attack.photo by Ian Sklarsky
Weirdest Weapon: This week in NYC, a man was allegedly attacked and hit in the head with a Snickers bar on the train platform at Times Square. Like, someone punched him in the face and tried to shove the candy in his mouth, because, New York, I guess. -- SS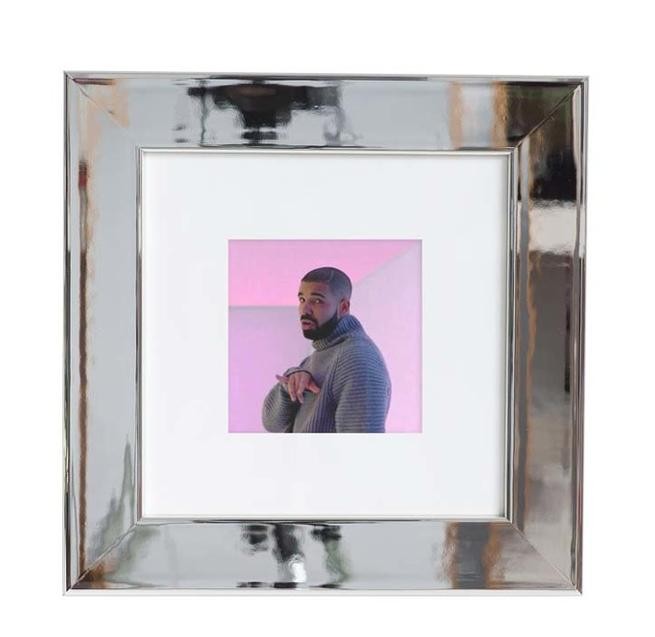 Best Holiday Marketing: Framebridge's "Giftline Bling," a hotline where you can get in touch with one of their design experts to figure out frame-related gift ideas. -- Abby Schreiber

Most Lit Celebrity Yule Log: Speaking of celebrity-shipped products, former Parks & Recreation actor/IRL outdoorsman, Nick Offerman, has made his own version of the Yule Log tradition with an ambient, faux-fire video that's just 45 minutes of glorious awkward silence as Offerman sips a whiskey and stares smugly into the camera. If there ever was a right way to do the Yule Log, this is it. -- MM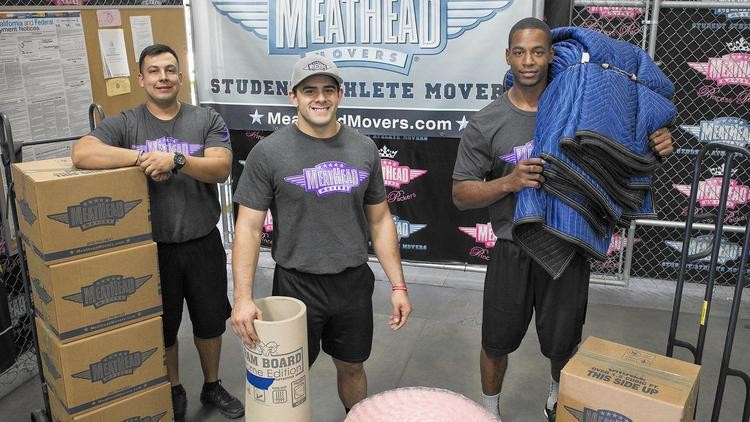 Best Gesture Of Human Kindness:
An California-based moving company called Meathead Movers apparently offers their
services for free
to victims of domestic abuse trying to escape their abusers, and subsequently a little bit of our faith in humanity has been restored.
-- SS

Video of the Week: The Jack Moves' "Make Love," a trippy honey-and-bubble bath soaked clip directed by Christian Anwander and creative directed and edited by Paper's own Poppie van Herwerden. -- AS

Creepiest Confection:
A Chinese bakery just created a
"human cake
" shaped like a dude. The best part? They hired an actor to play the head so that it screams when you cut into it.