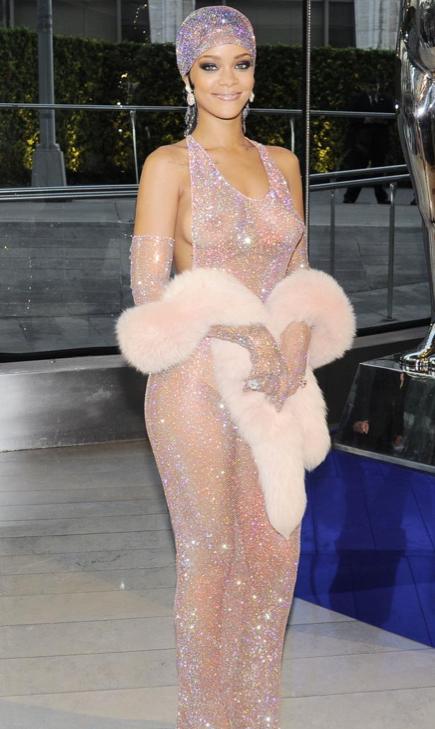 Most Important Couple of the Week:
Rihanna's nipples. More influential than Jay-Z and Beyonce, and more controversial than Courtney Love and Kurt Cobain, Rihanna's nipples made a giant splash on the world of celebrity couples this week after
showing up together on the CFDA red carpet.
This is most likely not the last time we'll see them out and about. --
Justin Moran
Genius/Disgusting Video of the Week:
Tinder pick-up lines read aloud
.
-- Abby Schreiber
Best Song of the Week:
"
Ultraviolence
," the title track to Lana Del Rey's upcoming album. It's amazing (and slightly horrifying).
-- Mally Espaillat
Best Scientific Study Telling Us What We Already Suspected:
That
Stephen Colbert is teaching us more
than the actual news.
-- M.E.Most Important Fashion Statement:
Jay Z's Rodarte jersey
. Jay Z in an athletic jersey is hardly anything newsworthy, but Jay Z in a $304 woman's jersey by Rodarte makes us absolutely elated... and slightly confused. It's unclear whether Hov borrowed from Beyoncé's closet, but here's to hoping he throws on a floor-length Rodarte gown next!
-- J.M.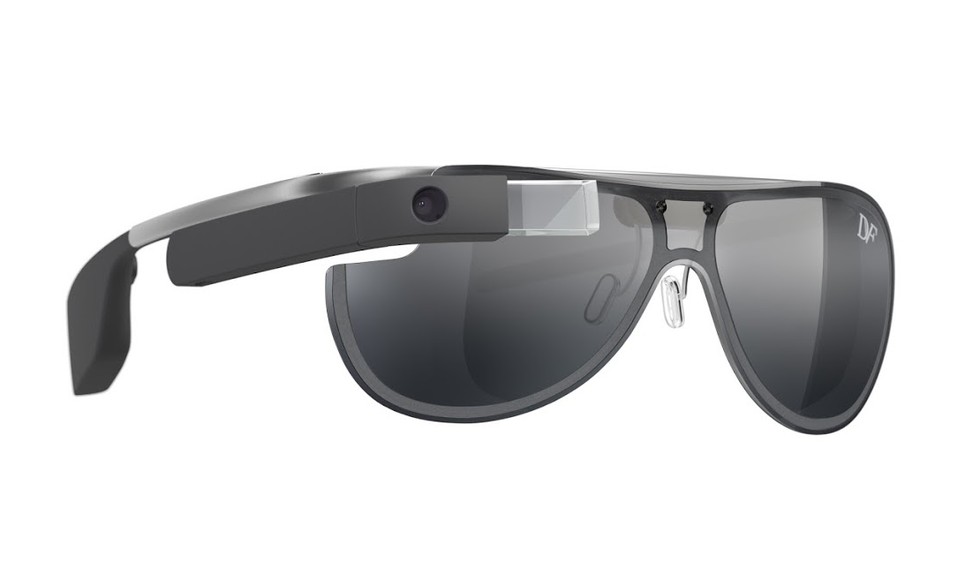 Best Collab of the Week:
DVF's with
Google Glass
-- they're looking pretty good!
-- M.E.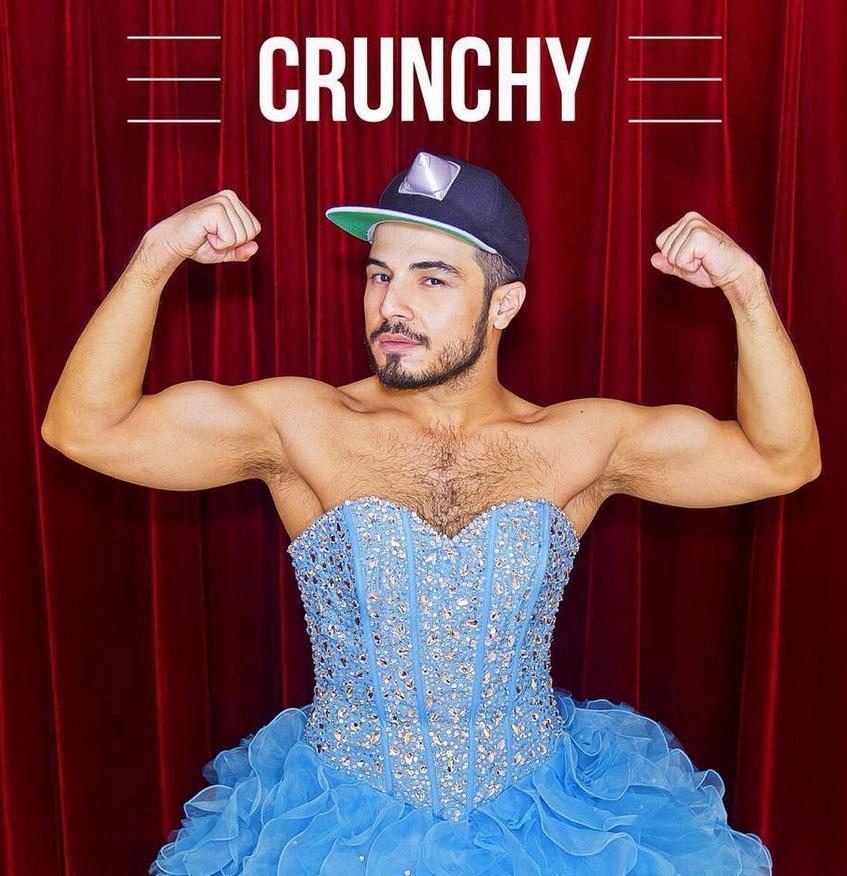 Most Amazing Performance You May Not Have Seen This Week:
AB SOTO
's Le Bain performance at The Standard, High Line Hotel. Dressed in a tacky baby blue prom dress and backwards baseball cap, AB SOTO worked it out at the season premiere of Susanne Bartsch's party "On Top," performing his anthems "Huntress" and "Crunchy" for a crowd of sweaty Queens.
-- J.M.
</div> <br/><b>Pre-World Cup Trick Video of the Week:</b> French comedian/amateur soccer player Rémi Gaillard's. His skillz are from the distant future, his pants from 2002. YAY RÉMI! SOCCER WOO! <b>-- Tucker Chet Markus</b><br/><br/>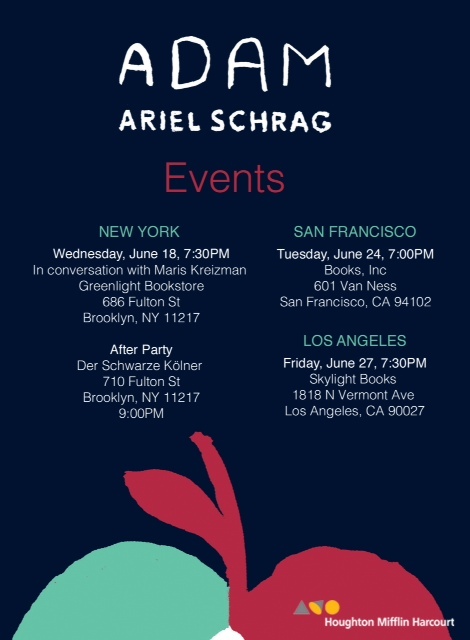 <b>Book That Should Top Your Summer Reading List:</b> <a href="http://www.arielschrag.com/books/"><i>Adam</i>, by Ariel Schrag</a>. Out next week, Schrag's debut novel is about a young man who, through his sister, gets involved in NYC's lesbian scene, falls in love with a gay girl, and questions whether he should pass as transgender. (And, p.s., Schrag will have a book reading on Wednesday, June 18 at Greenlight Bookstore in Brookyn.) <b>-- A.S.</b><br/><br/><b>Worst Case of Food Poisoning You Will Inevitably Get:</b> The food poisoning thanks to the <a href="http://gothamist.com/2014/06/06/quesarito_taco_bell.php">Quesarito</a>, Taco Bell's new burrito and quesadilla mixed together. Will the chain ever put an end to their food incest? <b>-- M.E.</b><div><br/></div> <div style="text-align: center;"></div><br/><b>Video That'll Get You Most Amped for the World Cup:</b> Beats by Dre's new clip starring international soccer players like Brazil's Neymar and Mexico's Chicharito prepping for their matches. Keep an eye out for other famous faces like Nicki Minaj, Lebron James, Lil Wayne, and Serena Williams. <b>-- A.S.<br/><br/> </b><div style="text-align: center;"> <div style="background-color:#000000;width:520px;"><div style="padding:4px;"><b><iframe src="http://media.mtvnservices.com/embed/mgid:arc:video:thedailyshow.com:a9420d7e-23d5-4228-bfee-46adf25483eb" frameborder="0" height="288" width="512"/></b><p style="text-align:left;background-color:#FFFFFF;padding:4px;margin-top:4px;margin-bottom:0px;font-family:Arial, Helvetica, sans-serif;font-size:12px;"><b><a href="http://thedailyshow.cc.com/">The Daily Show</a><br/>Get More: <a href="http://thedailyshow.cc.com/full-episodes/">Daily Show Full Episodes</a>,<a href="http://www.facebook.com/thedailyshow">The Daily Show on Facebook</a>,<a href="http://thedailyshow.cc.com/videos">Daily Show Video Arch</a></b></p><p style="text-align:left;background-color:#FFFFFF;padding:4px;margin-top:4px;margin-bottom:0px;font-family:Arial, Helvetica, sans-serif;font-size:12px;"><b><a href="http://thedailyshow.cc.com/videos">ive</a></b></p></div></div></div><b><br/><em>Daily Show</em> Video of the Week: </b>Michael Che (featured in our <a href="http://www.papermag.com/2014/05/new_stand_ups.php">10 Stand-ups to Watch</a> piece last month did his first appearance on the Daily Show last night. He destroyed. <b>-- T.C.M. </b><div><br/></div><div><br/></div>