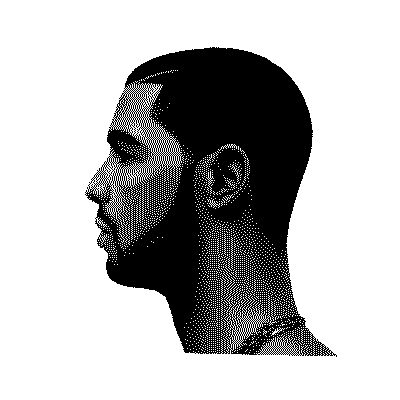 Best Ode to Drake of the Week:
U Could Do Better
. Artist and
Internet cool girl
Grace Miceli curated an online exhibition inspired by the sensitive rapper. Though there's a lot of questions that come up while scrolling through the works on Art Baby Gallery ("Why isn't every art show ever Drake-themed?"), I just want to know where I can get a pair of those 'Worst Behavior' underwear.
-- Gabby Bess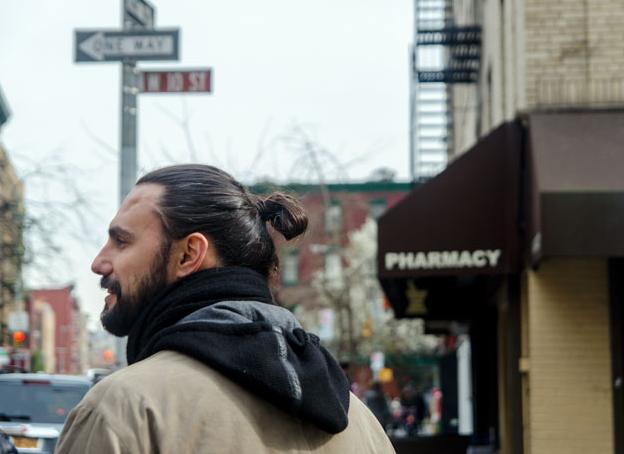 Most Surprising Example of the New York Times Style Section Actually Being Two Years Early About a Trend:
THE MAN BUN
! It's here, queer(-friendly), get used to it.
-- Abby Schreiber
[Photo by Natalie McMullen for The Awl]
Smartest Animal of the Week:
The Honey Badger. YO THOSE GUYS ARE SMART. WOW.
-- Tucker Chet Markus
Other Smartest Animal of the Week:
Green Herons. OMG LOOK THEY'RE SMART, TOO. WOW.
-- TCM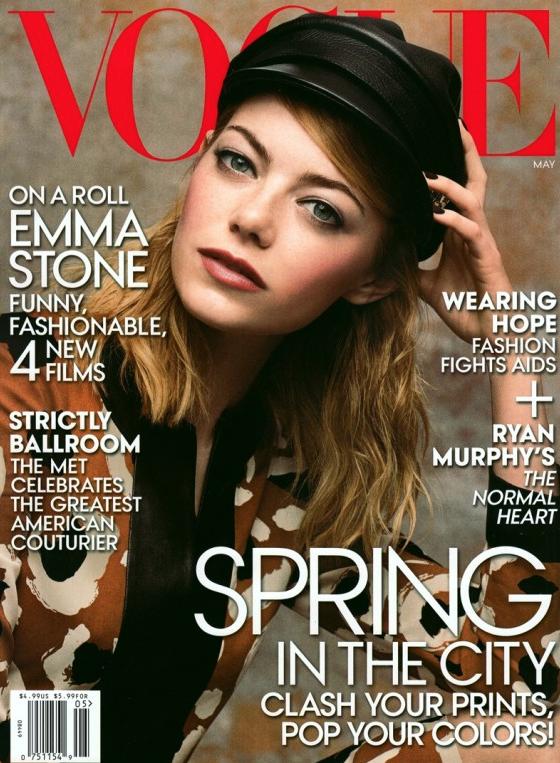 Most Popular Girl of the Week:
Emma Stone. Her
Vogue
cover hit stands, she got bangs -- and
everyone LOVED them
-- and she has been killing it on the press tour for The Amazing Spider Man 2, which premiered las night. She looked flawless, obviously.
-- Maggie Dolan
Regardless With a Capital 'R' of the Week:
Terry Richardson's Facebook messages to a model promising a
Vogue
spread in exchange for sex turned out to be from an
imposter
. Still. --
Elizabeth Thompson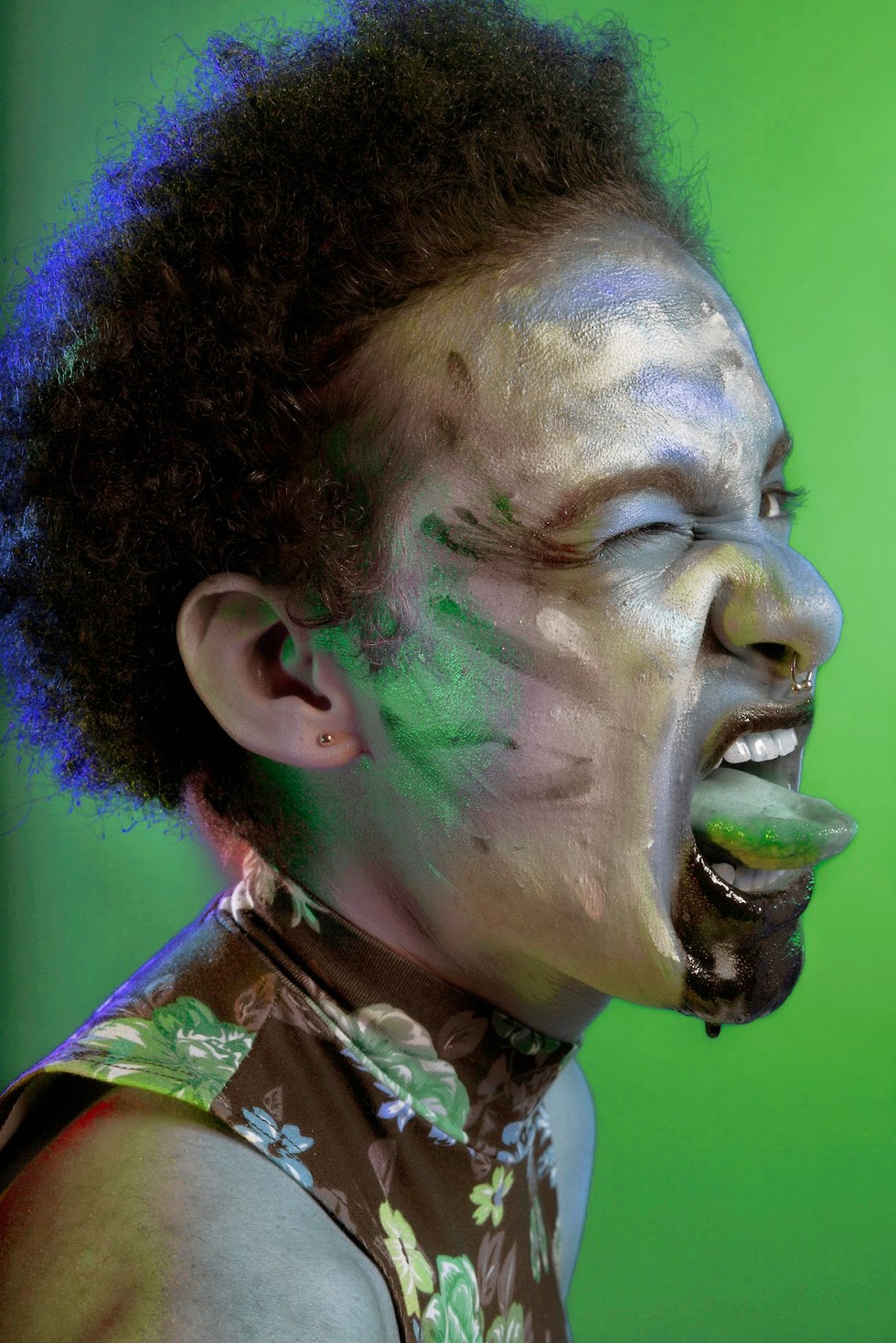 Ugliest Art Show of the Week:
Most Important Ugly
. The photography exhibition centered around makeup theory, empowerment, and identity by
Arabelle Sicardi
and Tayler Smith opens tonight at American Two Shot.
-- GBHoly Mother of God of the Week:
The hot garbage pile of racist obliviousness that is Avril Lavigne's new music video for "
Hello Kitty
." Woof.
-- ET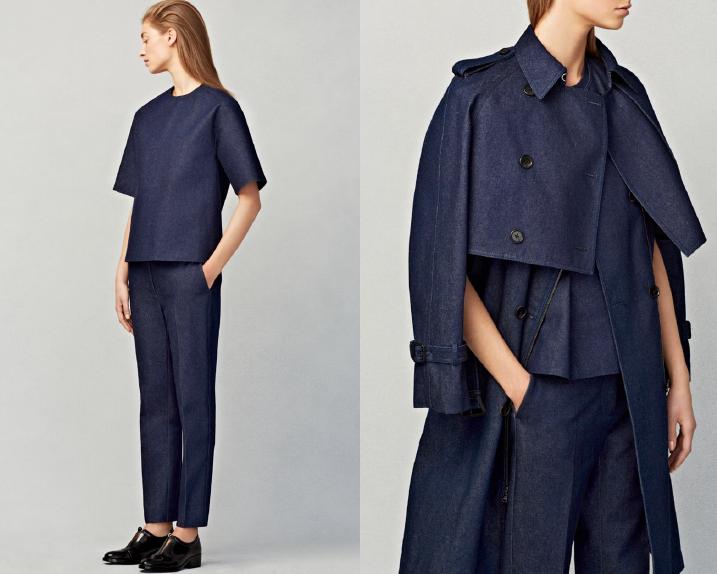 Most Convincing Reason to Rock the Canadian Tuxedo:
3.1 Phillip Lim's
new denim capsule collection. It dropped this week and is basically all denim everything amazing-ness.
-- MDMost Morbid/Fucked Up Headline of the Week:
"
25 Dead Cats Found Hanging From Tree In New York
." Yikes.
-- AS
Penis Prank-Induced Insanity Video of the Week:
This one. Don't look down.
-- TCMMost Inspiring Diva Move of the Week:
Mariah Carey citing that the inspiration for her new album is from listening to her greatest hits. All 1,000 of them. She
tells Billboard
: "A friend of mine made me a playlist with 1,000 of my songs on it called 'The Ultimate MC Audio Collection.'" Ultimate diva goals.
-- GB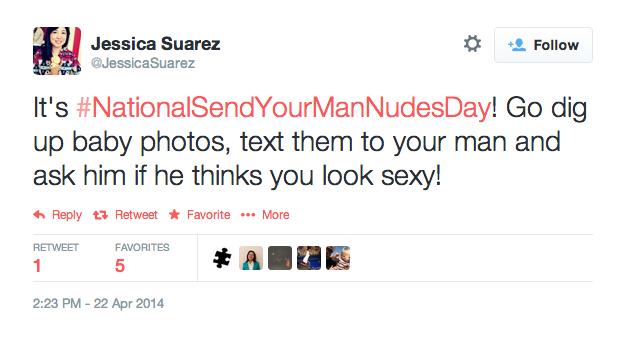 Tweet of the Week:
This one.
-- ET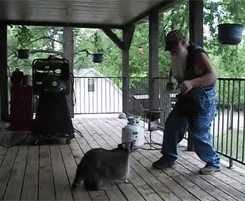 Raccoon of the Week:
This tubby one
who loves to get down!
-- ETFastest Way to Get That 2008 Election Feeling Back:
For Spacious Sky
, the new short premiering at the Tribeca Film Festival directed by Coy Middlebrook and starting Andres Faucher (also known for
http://myteevee.tv
/). Last viewing is Sunday at Tribeca Cinemas -- don't miss it!
-- MD