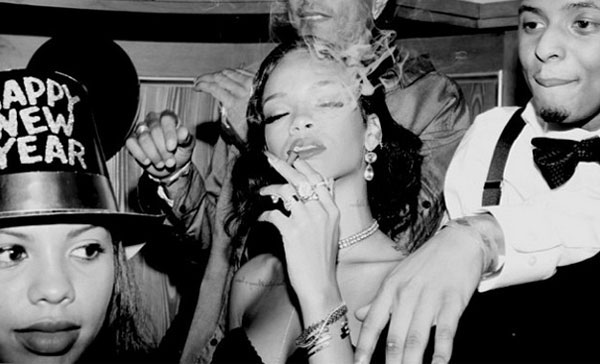 Best Documented New Year's Eve:
Rihanna and her BFF Cara Delevigne's
NYE. It seems RiRi regretted her heels in the end, but isn't that what bluntz are for? --
Maggie DolanMost Gay Porn Name For a Storm:
Hercules
.
-- Mickey Boardman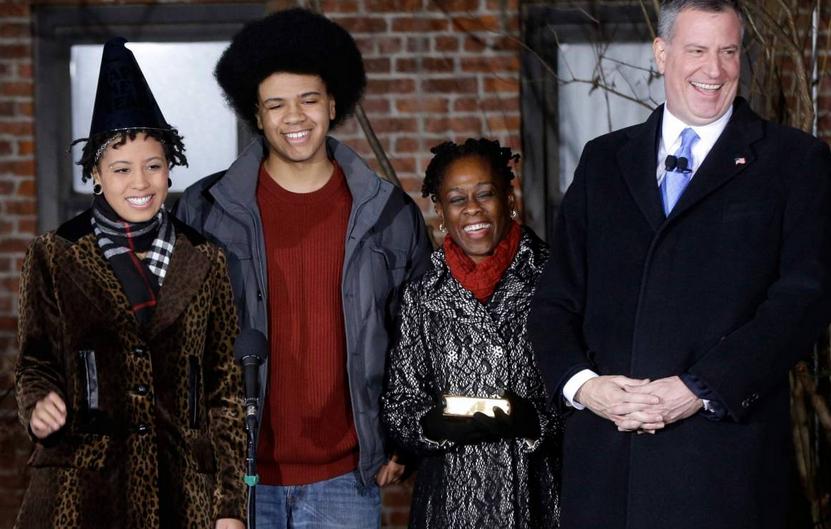 Best Hat of the Week:
The
witch hat
that Chiara De Blasio wore to her father's innaguration. She is also super in to metal. I bow to you, Chiara.
-- Elizabeth Thompson

Best NYE Craigslist Missed Connection:
This one
:

You -- 5'8 scruffy, glasses, wearing a blue hoodie outside the Vid and I asked you for a lighter. You lit my cigarette and we talked about our wishes for the new year. We heard the countdown starting and decided to stay outside. I started to cry and you kissed me, and then we started to make out. After a minute I felt something warm and realised that you pissed yourself. I pushed you away and that's when you ran but I wish you had stayed. You peed on me but it's OK! I just want to know who you are! Please reply and when you do tell me why I started crying so I know it's you -- if you remember.

-- Abby SchreiberMost Palm-Sweating Story of the Week:
This
New York Times magazine story
about a young Montauk fisherman's rescue after being thrown overboard, unbeknownst to his partners, in the middle of the night. He was drifting alone in the water for 12 hours before he was rescued -- the Coast Guard was looking for him in the wrong place. Oh, and there were sharks. --
E.T.


Most Bad-Ass Lip Sync We Watched All Week:
This
Instagram Video
of a little boy lip syncing Beyoncé's "Drunk In Love" while chewing gum and sporting a pair of nunchucks around his neck. If only we were that cool.
-- A.S.Most Anticlimactic Holiday on Instagram:
New Year's Eve 2014 didn't give me ANY FOMO except maybe
Beyoncé
, Riccardo Tisci & Ladyfag at the Versace mansion in Miami.
-- M.B.Most Exciting '80s Flashback:
Flowers in the Attic
debuting on Lifetime
in a few weeks. Every gay and every girl was OBSESSED with that book series when I was in junior high school.
-- M.B.

Best New Year's Eve Drunk Girls:
These
drunk girls
who dropped the F bomb on Fox News and made fun of their creepy interviewer. --
E.T.


Most Exciting Fashion Appointment of the Week: Hussein Chalayan at Vionnet. Early this morning the French brand announced they had tapped the avant-garde designer to design the brand's semi-couture collection. Can't wait to see what he'll bring to a platform beyond his eponymous label -- M.D.

Best Double Dick: Double Dick guy. -- M.D.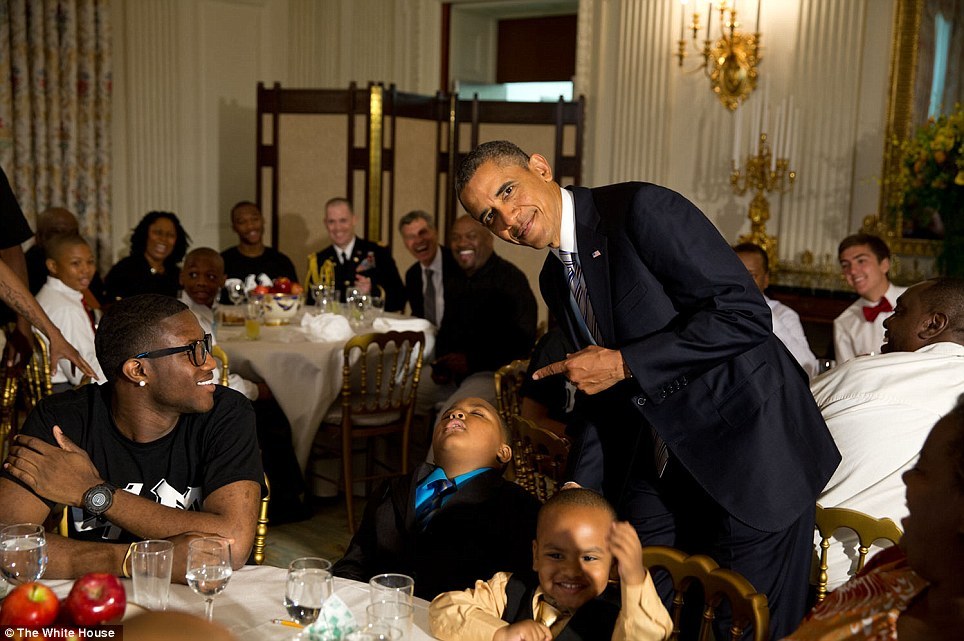 Best White House Photo of the Year: This photo of Barack Obama posing with a sleeping boy. He passed out during a Father's Day ice cream social at the White House. -- E.T.

Most Confusing -- Yet Not At All Surprising -- Story About Kanye West of the Week: This one about how 'Ye's getting his own Bitcoin-type thing. We still don't know what Bitcoin is. -- A.S.