While we often talk about television in terms of arcs, seasons and episodes, what resonates most with us are the moments, be they the WTFs we share on Twitter or the scenes that linger in our mind for weeks after they air. Here's a subjective list of the moments in television this year that stood out to me; some of them made me cheer and some of them got me a bit misty-eyed, and I'll be thinking about all of them for a long time to come.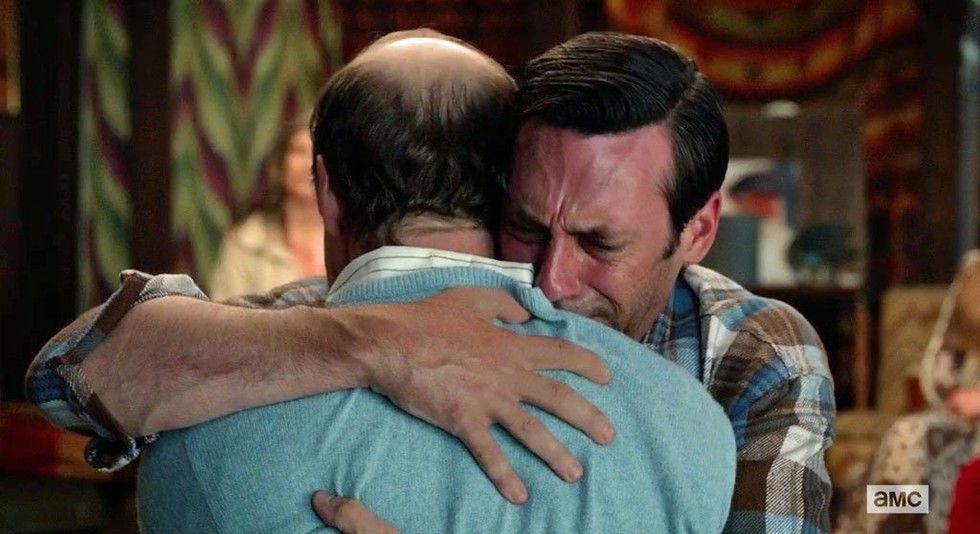 In the Mad Men episode "The Mountain King," Anna Draper, one of the few characters who ever saw Don Draper for who he truly is, told him "The only thing keeping you from being happy is the belief that you're alone." That idea was the subtext that drove much of this masterful series and Don's search for something, anything, that could keep his existential loneliness at bay. Near the end of the final episode, a broken Don Draper found himself in a group therapy session at an Esalen-like commune, and finally had to confront what he'd been running from his entire life. He listened to a man named Leonard tell the story of both of their lives, of always feeling like everyone is happier without them, of always feelings stuck on the shelf. And then Don, for the first time in his life at a loss for words, embraces Leonard and a truth about himself. And in that moment, right before the viewer's eyes, we finally see him getting it.
What makes "Get Schwifty," Rick and Morty's submission to an intergalactic talent competition that will determine the fate of the earth, so magical is that by being so much dumber than the danceable, repetitive radio pop it's meant to be parodying, it becomes much better than most current pop hits.
Reader, I won't lie. At the end of this three-minute, designed-to-look-like-one-shot fight scene that found a battered and near-dead Daredevil fight off what seemed like a thousand mob thugs and rescue a kidnapped child, I stood up and applauded. I was the only person in my apartment at the time. Some buttons will always get a reaction if you hit them correctly, and a hero rising up to do what he must against all odds will always do it for me.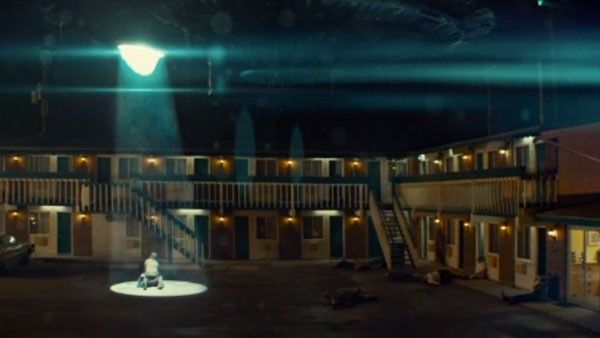 The UFO sighting ( weeks old spoiler alert!) that interrupts the climactic shootout at the ninth episode of Fargo could be read as a metaphor for how otherworldly the evil and violence that has infected Lou Solverson's life has become. It's also a sign of how confident series creator Noah Hawley has become that he can take a swing this big and somehow make it feel like it fits. The most WTF moment on a show that did not lack for WTF moments.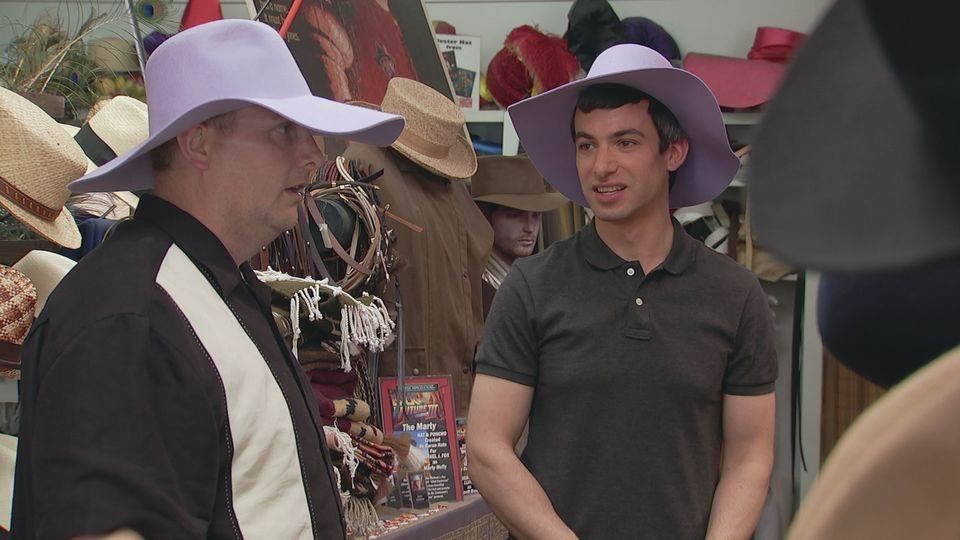 In the most bizarre segment of this season of Nathan For You, Nathan Fielder, in an effort to scientifically prove that he is fun, finds a man named Brendan on Craigslist, arranges to steal his urine and then asks him to get a blood test after an afternoon of bumper cars. That's not the insane part. The insane part is that after later confessing all of this to Brendan, Brendan still wants to hang out with Nathan. Sure, the tests did prove that Brendan enjoyed himself, but this only reaffirms the central thesis of this show: people are unfathomably strange.

How do you make it clear that this is your year? If you're Amy Schumer, you recruit an Oscar winner and the two other funniest women alive to co-star in a sketch that roasts ageism and bullshit patriarchal beauty standards. Bow down. (See also: "12 Angry Men Inside Amy Schumer")
The look on Mackenzie Davis' Cameron Howe as she realizes her ex won't be joining the rest of the team on the trip to California is heartbreaking, and perfectly elevated by the use of the Talking Heads' "Heaven." Why aren't more of you watching this wonderful show?
The scene in this season of The Americans wherein Matthew Rhys' beleaguered husband and anti-American agent Philip Jennings removes his wife and fellow Russian spies' broken tooth so she doesn't have to go to the doctor and risk arrest was the most intimate sex scene of all of 2015. Why aren't more of you watching this wonderful show?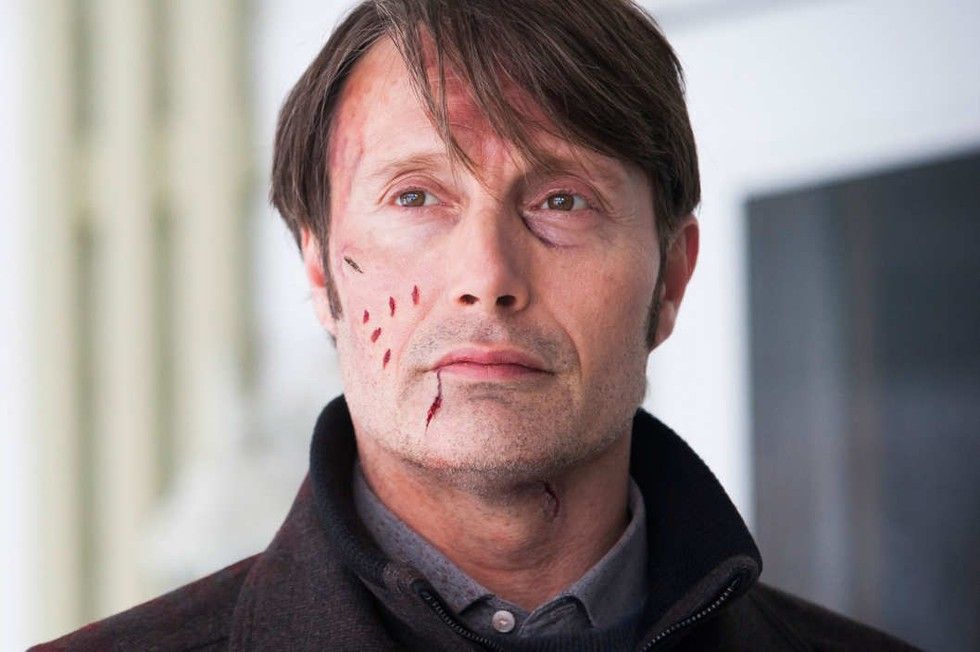 There's not enough room on the entire internet to list all of the insane things that happened on this season of Hannibal. My favorite was the part where Hannibal has been captured by the even more evil (like, drinks-the-tears of children evil), meat baron Mason Verger, and Mason and his bodyguard/personal chef tell Hannibal, at length and in specific detail, how they're going to remove his penis, cook him and eat him while Mason wears the face of Hannibal's enemy/forbidden love Will Graham. And Hannibal is just like "ok, sounds good." Later, he milks Mason with a cattle prod and feeds him to an electric eel. This show was too beautiful for the world.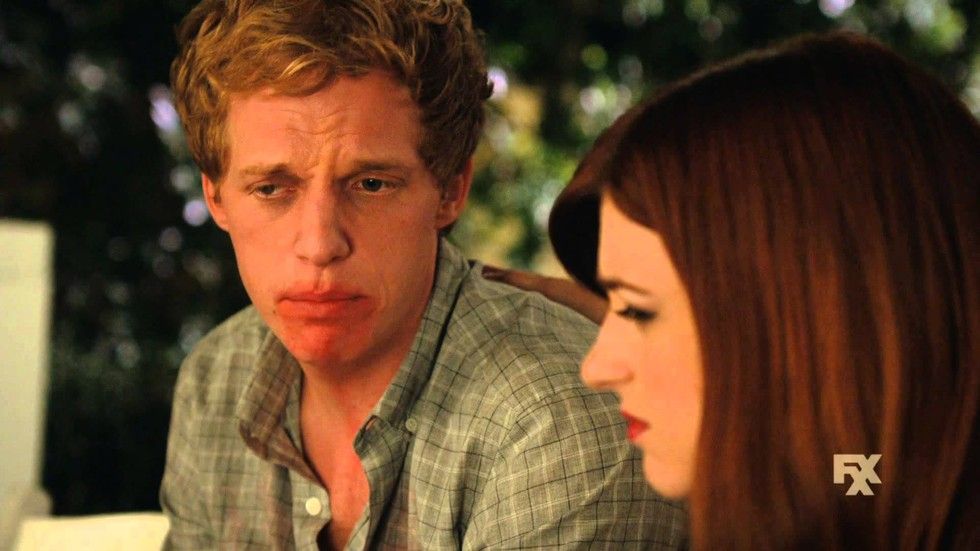 At its heart, Stephen Falk's You're The Worst is a portrait of the alternative nation struggling to grow up in a world where being cool isn't cool anymore. Gretchen Cutler and Jimmy Shive-Overly are slowly learning that being above everything and not trusting anyone might make you purer and save you from disappointment, but it also makes you feel alone. No wonder they called the best episode of comedic television this year "LCD Soundsystem"; this show is the television version of "Losing My Edge," "All My Friends" and "I Can Change" put together. These are the kids from behind James Murphy warned us about, and they're just as confused as he was.
Jimmy and Gretchen thought they knew better, that if their relationship never became serious, then they'd never have to grow up and become like the adults they hate. But then Gretchen's depression came back and Jimmy realized that adulthood can mean a lot of things but it always means taking care of the people you care about and putting them first. And so the final shot of this season ends with Gretchen, telling a hungover Jimmy who can't remember what he did at last night's party, "I love you too." The look on Chris Geere's face when Jimmy realizes the thing he was afraid of only made him stronger is masterful, as is everything Aya Cash did this season. These two are the best.