As the drag universe was still reeling from the elimination of Tatianna over Roxxxy last week, we meet our queens in a morass of Rolaskatoxxx recriminations and reprisals as this week's episode began. Is the dreaded Season Five alliance still alive and well? Was the sparkle top Roxxxy allegedly lent to Alaska just a red herring? And is there yet another two-sided mirror face-crack in the future? As the queens gathered again in the workroom for a lipstick and windex post-mortem, it is revealed that Katya had chosen Roxxxy to go home—I don't know why the queens so easily offer up their choice…what good does it do? Anyway, not surprising given Miss XXX's bottom level showing the past three episodes, but alas, time and drag march on. This week Ru announces that they will be joined by their sisters and mothers as well as queen of the dead-pan non-sequitur, guest host Aubrey Plaza. With emotions running high and nerves running out, the queens turned out their own family in a very special episode of Drag Race All Stars "Family That Drags Together." Highlights below:
Pretty Ugly Crying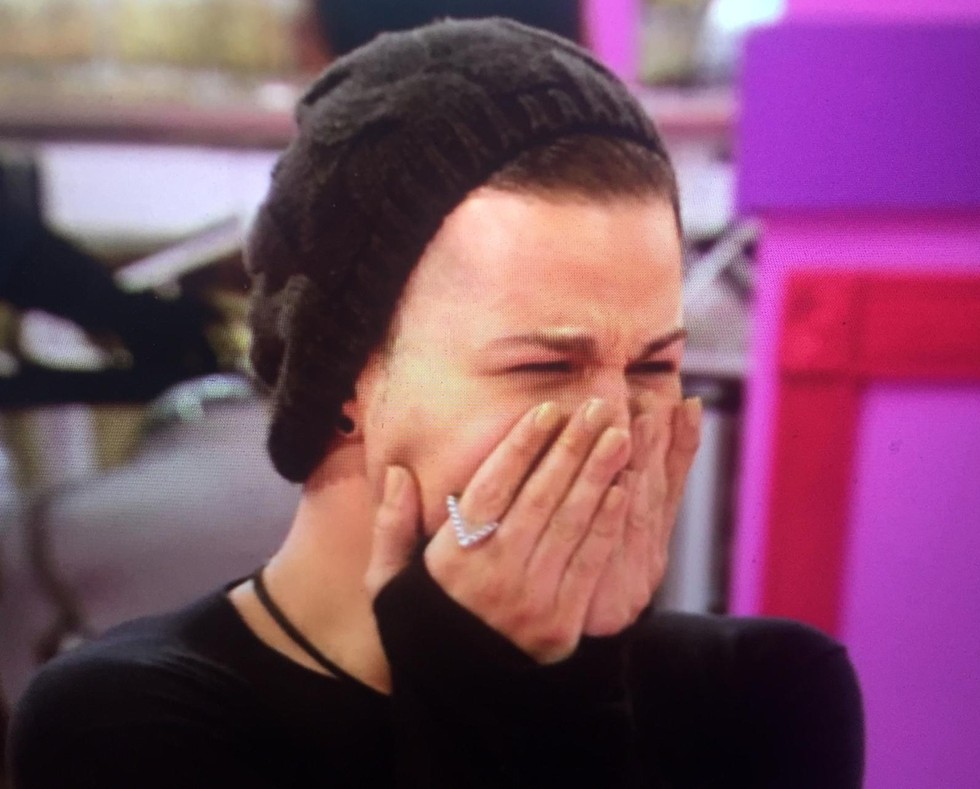 The moment Ru said that the mothers and sisters of the queens would be joining them I knew the girls would lose it. Whether it is the emotionally fraught isolation of being on that show or the deep bond a drag queen has with her biologically female kin, the release of the reunion was ecstatic and led to some heaving ugly cries, that rivaled even Kim K. Let it out, girls!
Miss Anastasia Herself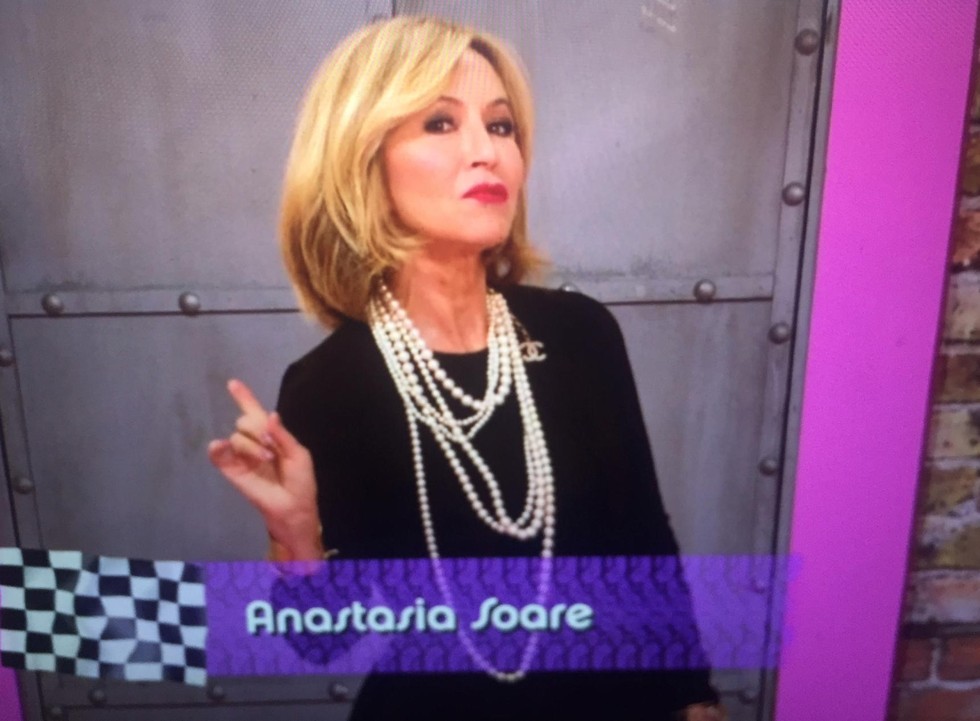 Anastasia Beverly Hills cosmetics has been with Drag Race from the jump and we FINALLY get to meet Miss Anastasia IRL, and she did not disappoint. Dripping in Chanel and with a Russian accent right out of central casting, the makeup guru gave some of the visiting women a brow tutorial. Love you ABH, big fan!
Babushka and Child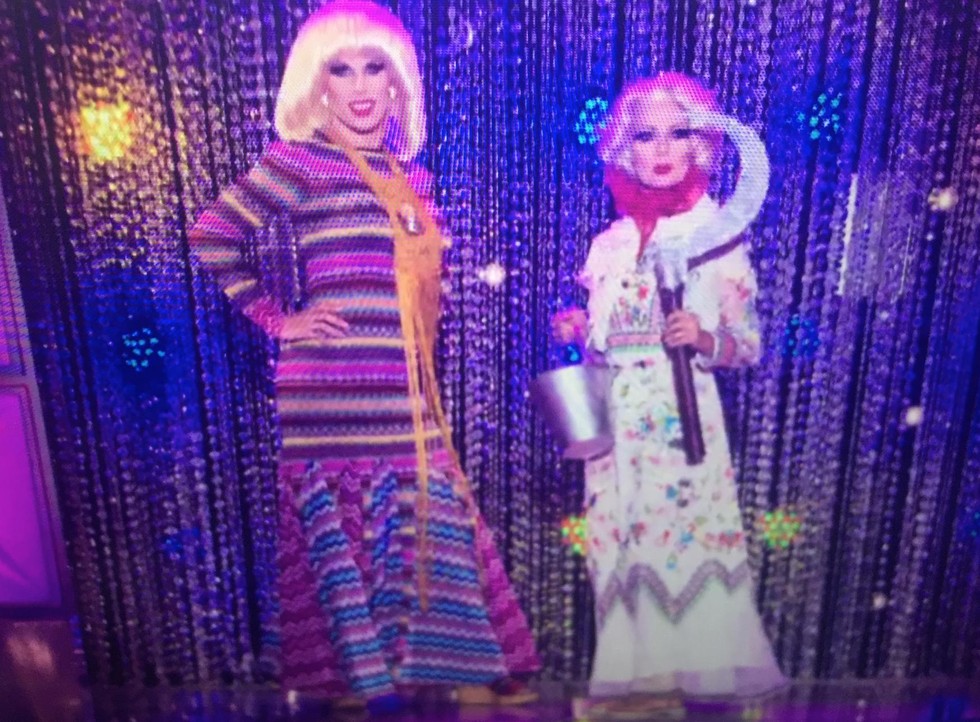 I think my favorite mother / queen duo was Katya and her mom, . You can tell where Miss K gets her perfect timing and wicked sense of humor and their runway as sexy Russian trophy bride with her peasant mom was genius and thankfully recognized.
Marc Jacobs For The Win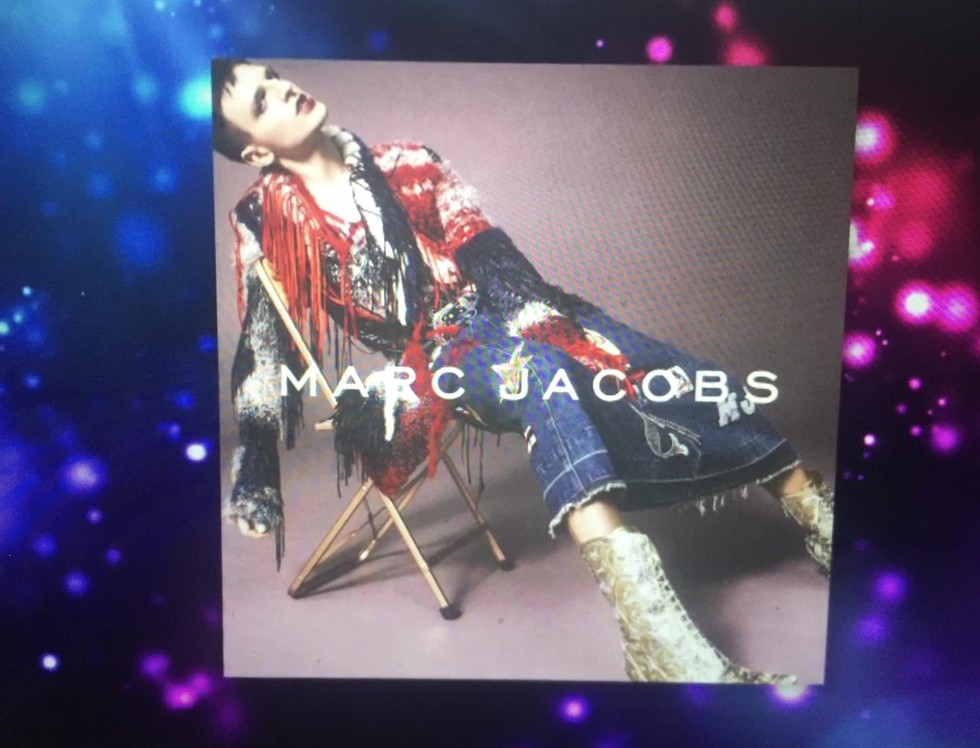 The Top Two winners got a Marc Jacobs gift certificate which was probably the chicest door prize in RPDR history? Goodbye fiercedragjewels.com ! Maybe they'll pick up something from his SS 2017 rave collection which feel very Detox tbh!
Aubrey, We Barely Knew Ye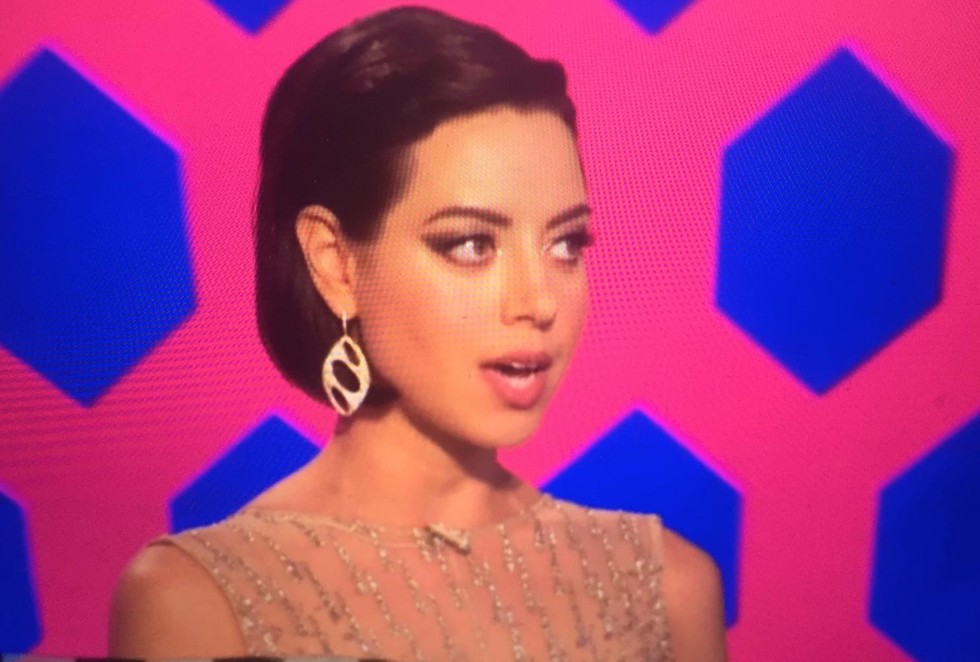 In an episode with so much going on, I wasn't surprised that we didn't get to hear or see too much of Aubrey, though this groovy Natalie Wood meets made-over-Ally-Sheedy-Breakfast-Club moment was super chic.
Alaska Melts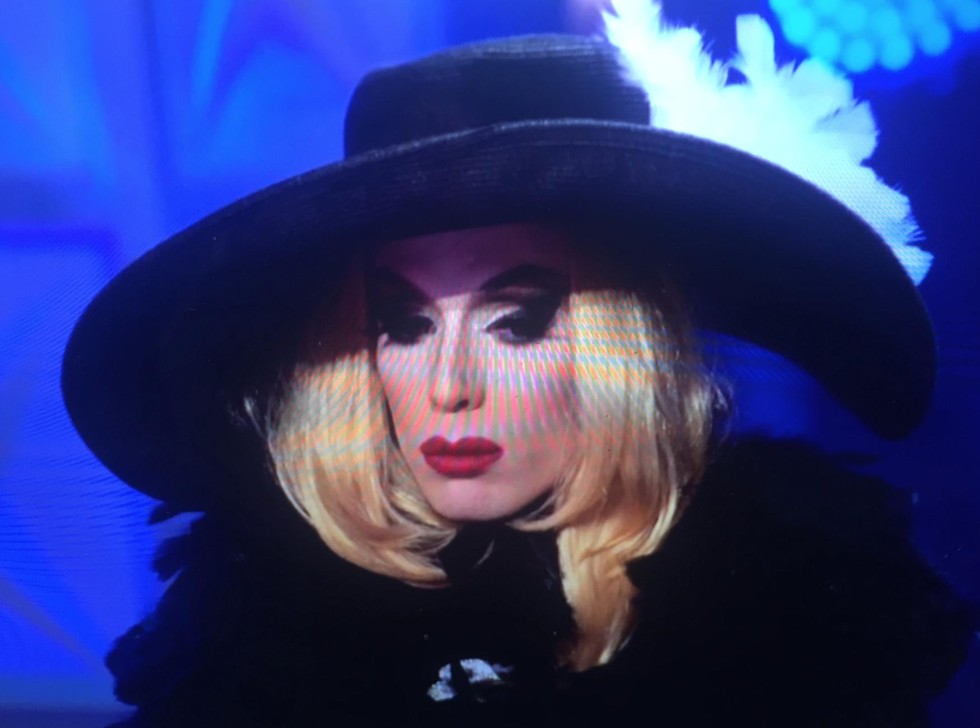 With the harshest critiques and the percolating vengeance of the other queens for having won so much, the Icarus of All Star's 2 feels the singe of her past glories as she now finds herself in the bottom. She becomes unglued as the real possibility of elimination sets in and throws a tantrum the likes of which we have not seen from Alaska all season. With Detox and Katya in the Top Two, it appears the Rolaskatoxxx Pleaser Pump is on the other foot…
Katya: The Pete Rose of All Stars?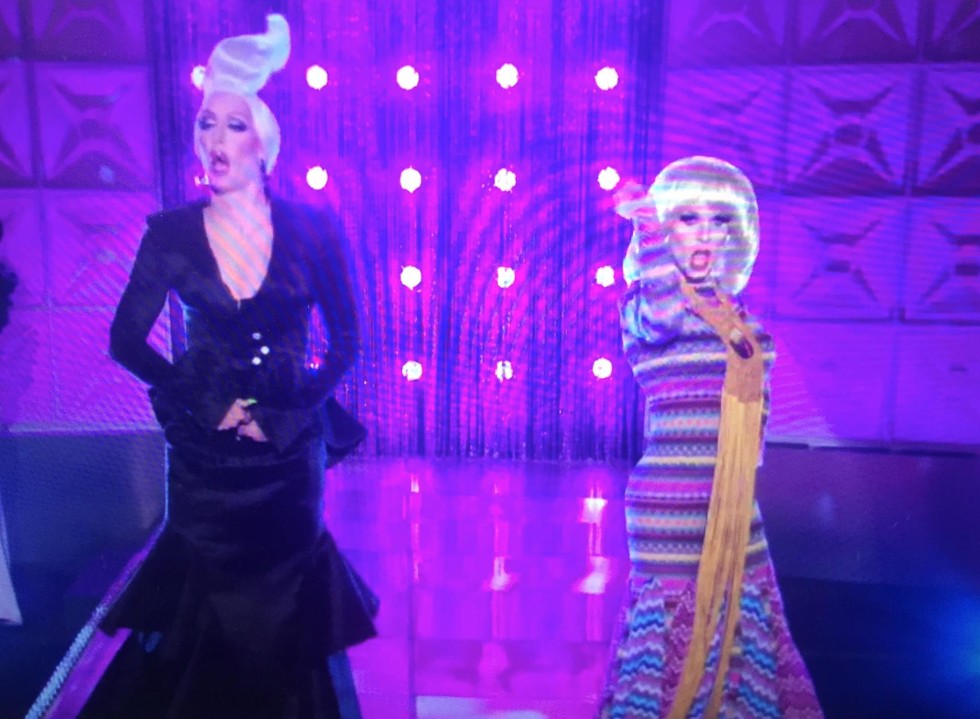 It is apparent that as the season nears an end, the onus on the winning queen for the week to chose who goes home becomes more and more wrenching…kind of like the Trolley Problem but with contouring. Eventually, they will have to pick either a good friend ("Judy") or a queen who is just as talented if not more than themselves. As the strains of Ru's "Step It Up" pumped on the main stage for the legacy lip sync, it became clear very soon that Detox would take home the top spot for that week…along with the responsibility to send a queen home. Perhaps TOO soon. Did Katya throw the lip sync to avoid making the fateful decision? We may never know…but the relief was apparent under her peroxide Pageboy unit.

Arrivederci, Alyssa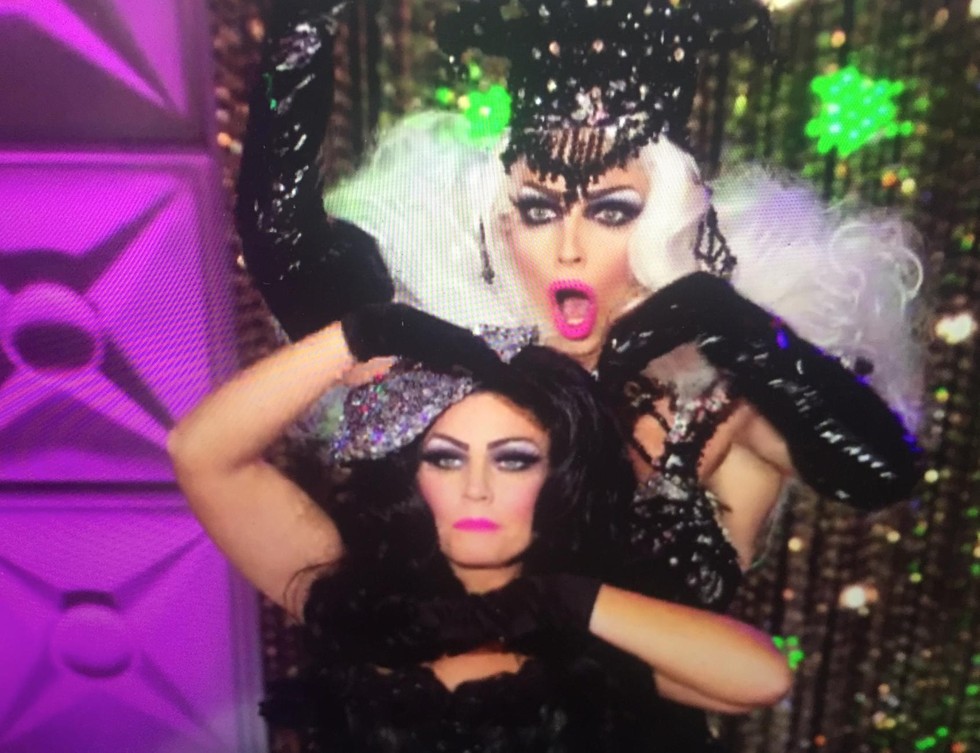 As it is written, so it shall be done. Somehow Roxxxy squeaked past elimination once again and it was Ms. Go Go Juice herself that got the chop. Not so much a lovely fifth alternate but a fourth runner-up, the queen that Mesquite, TX, built said her tearful goodbyes with her sister lovingly by her side. Eventually there can only be one winner, and a cut like this is inevitable, though denying the power of Rolaskatoxxx anymore by the three season five queens is pretty disingenuous…