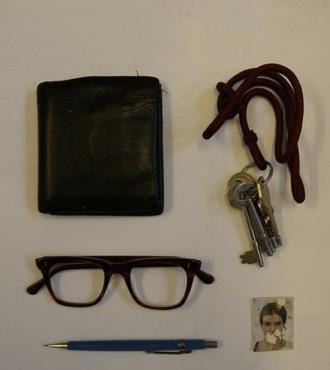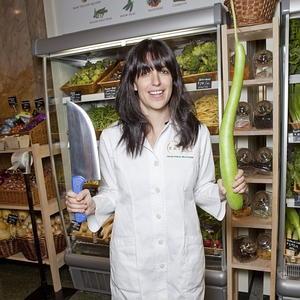 1. British artist
Mike Ballard
spent 10 years stealing over 200 coats all around London.  "I'm not proud of what I've done and I realize I need to make amends," he says, so the coats will now be displayed in an exhibit called "Whose Coat Is That Jacket You're Wearing?" opening this Friday, October 8, at Walker's Tailor (157 Robert Street, London).  You can have one if you can convince Ballard that it's yours.
2. It's time to re-stock your bomb shelter. 
Costco
is selling a year's supply of dehydrated and freeze-dried food for one person for only $799.  Order
here
.
3. A Canadian man was
fined
$1 billion for sending spam e-mails to Facebook users.
4. Food artist/vegetable butcher
Jennifer Rubell
is #1 on
Food & Wine
magazine's list of "40 Big Thinkers 40 and Under."
5.
Scissor Sisters
(not so serious) news:
Foo Fighter Dave Grohl
is suing the band because he saw Jake's junk at a recent show.  Watch the video
here
.
6. Two California artists
made a 65-foot-tall obelisk
out of 340 bicycles and one tricycle.