With RuPaul's Drag Race such a hit on Logo TV, drag queens are in everyone's living room, having become universal court jesters who are quick with a production number and a putdown. Well, I've got my own Drag Race in mind--picking the 40 best drag performers in New York City, which that cable show regularly scours to raid talent for each feathery season. I've singled out the very best ones -- some of whom have been on Drag Race -- and ranked them in descending order of fabulousness. In compiling the list, I've stubbornly stuck to the drag queens who perform in Manhattan (mainly because I have a mortal fear of going back to Brooklyn, where I grew up). Also, I'm not including actors who play drag roles, or performers who play with gender, but who aren't drag queens per se. Furthermore, I'm giving GLAM awards goddess Cherry Jubilee a special "legend" honor that places her above the competition. And yes, I'm ripping off Time Out New York, but I'm adding the luster of some extra insidery knowledge. So here are my 40 choices for the tucking tiara. Prepare to rejoice and/or throw some serious shade. Either way, I won't RuPologize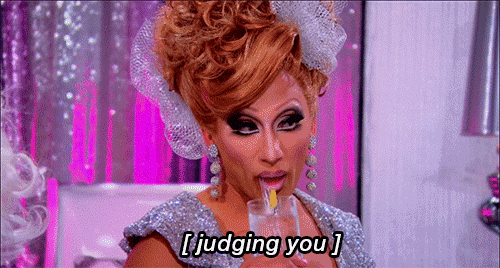 1) Bianca del Rio
I had to put the new Drag Race winner in the top slot or she'd cut me. Plus she's hilarious.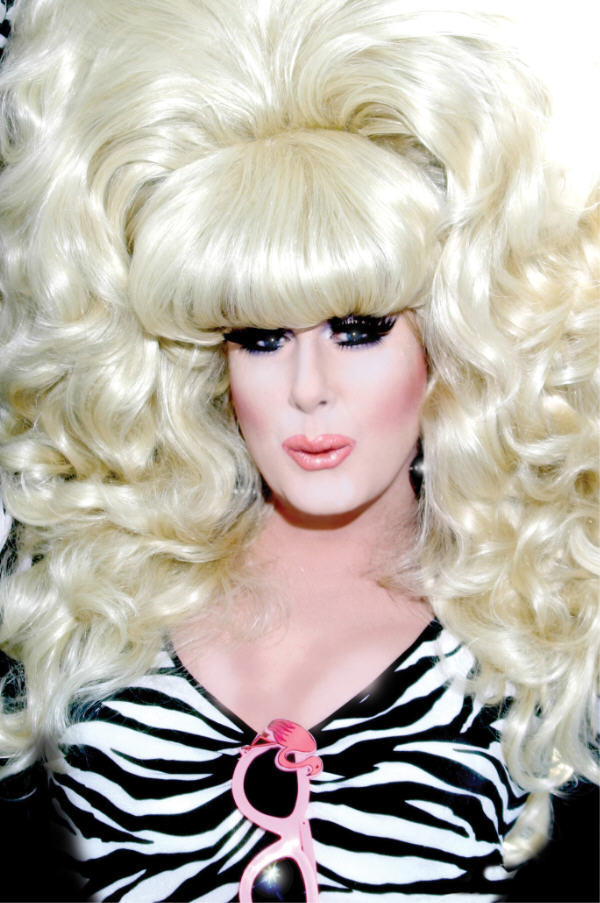 2) Lady Bunny
The legend, the goddess, the fart jokes. She's Dame Judi Dench crossed with Josephine the Plumber, and she's the biggest riot since the one in Tompkins Square Park.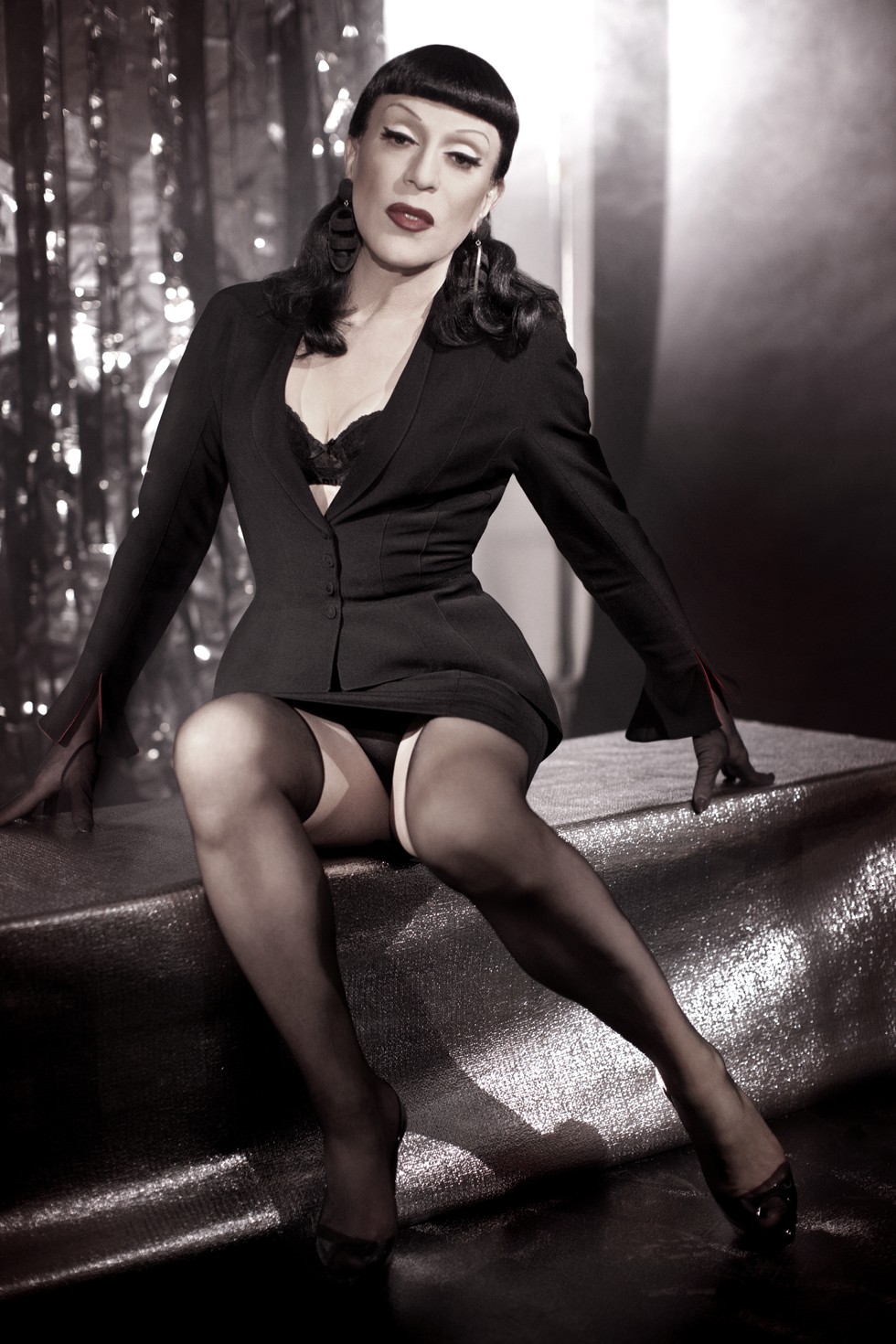 3) Joey Arias
At this point, he's not channeling Billie Holiday, it's the other way around.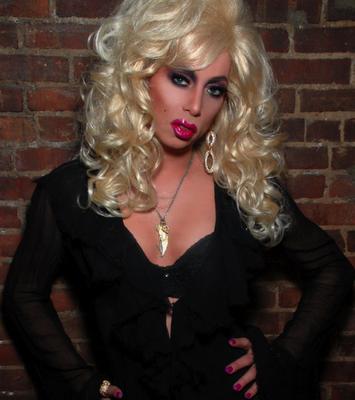 4) Sherry Vine
A pro, a stalwart, and someone everyone likes. I gave her a high ranking anyway.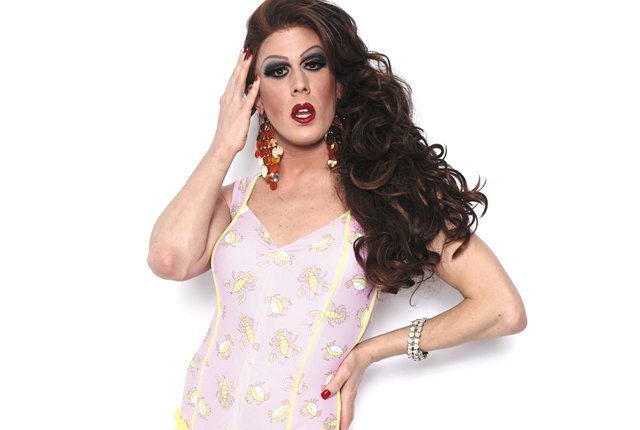 5) Tina Burner
With her "leg up!" this one's got razzmatazz to burn. And she's everywhere like crabgrass, but much more fun.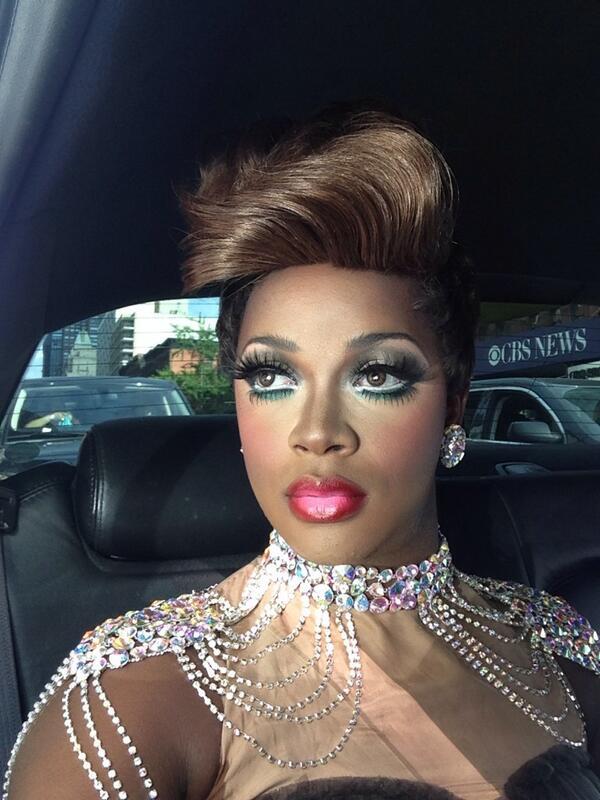 6) Crystal Demure
The love child of Della Reese and Luther Vandross (both in their slender phases). A vocal giant with a voice like peanut butter cookies.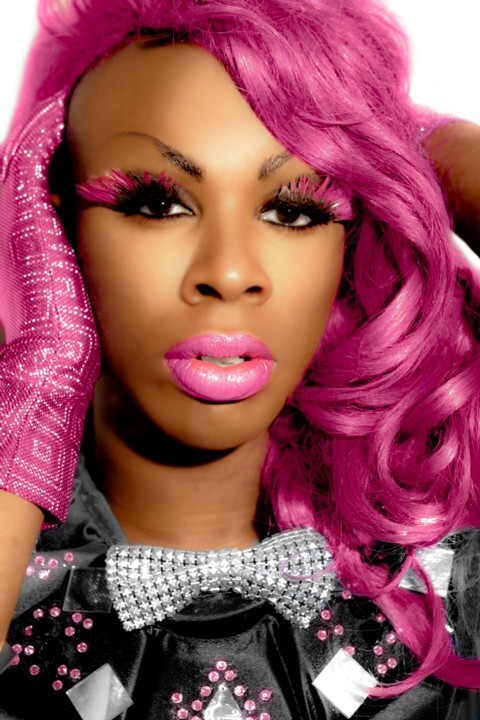 7) Sir-Honey Davenport
Full of outfits and showmanship, this queen always turns it out. Sir Honey seems possessed by Tina Turner, Donna Summer, and some fabulous succubus. Even when his wig flies off, he keeps on synching.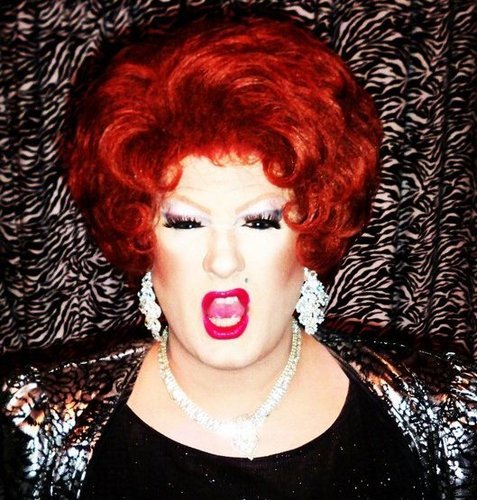 8) Vodka Stinger
The Pieces lady sports suburban chic and knows everything Broadway. She belongs there!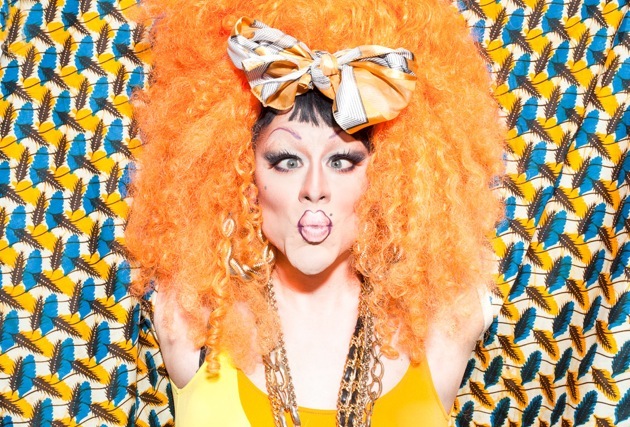 photo by Rebecca Smeyne
9)
Thorgy Thor
A rubber-faced performance artist with a burning will to entertain.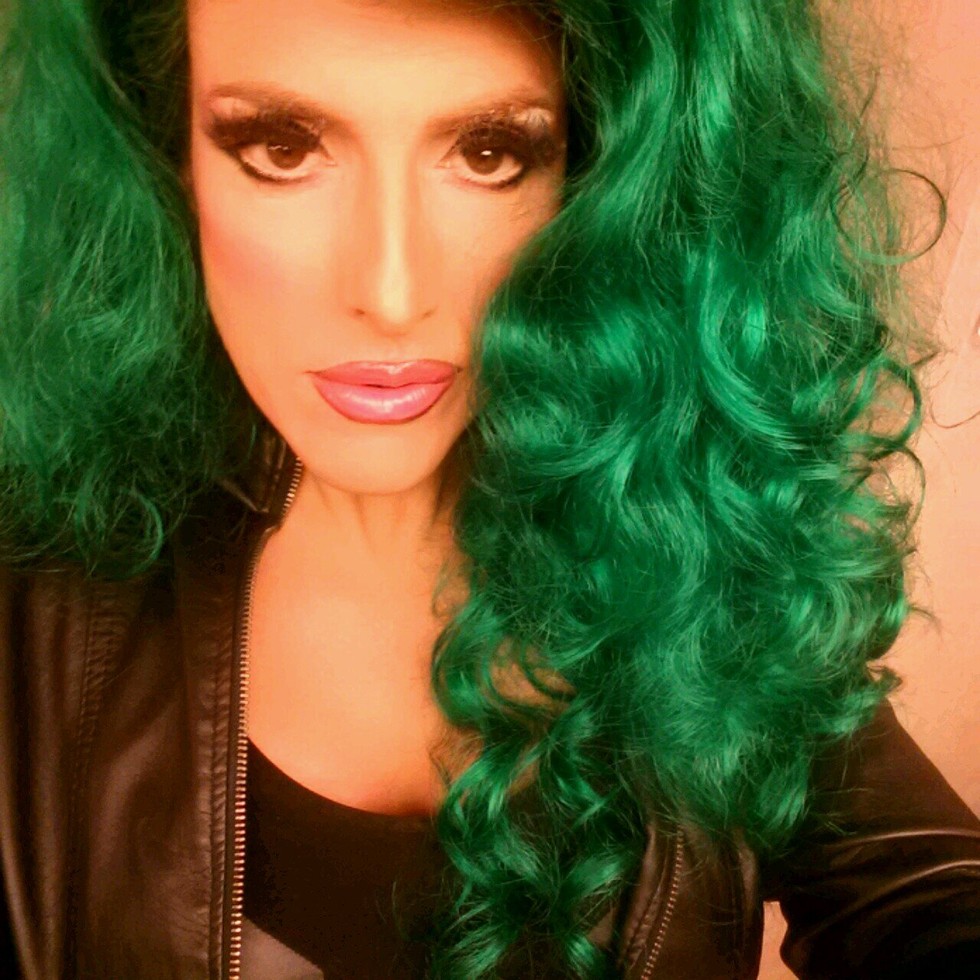 10)
Hedda Lettuce
The original Bianca del Rio. A smart, fast mouth, always ready to rip.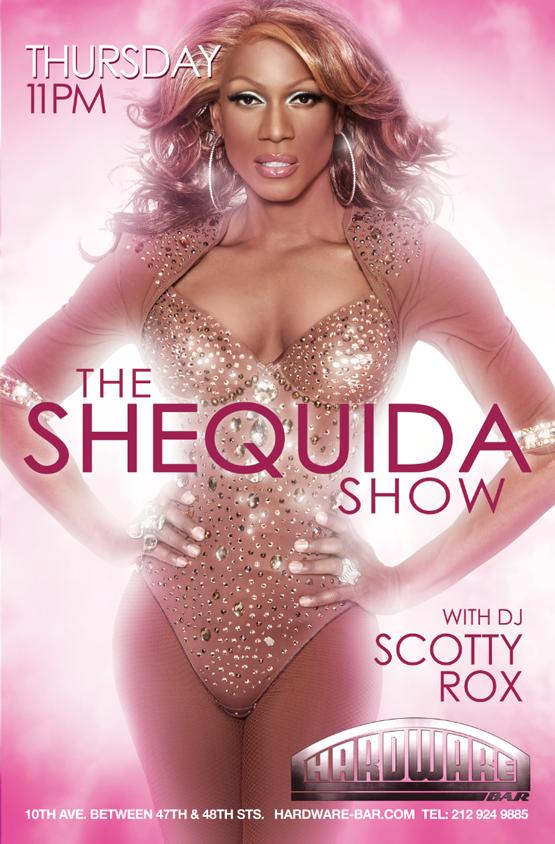 11)
Shequida
No one sings arias and talks trash like this gal. I mean no one.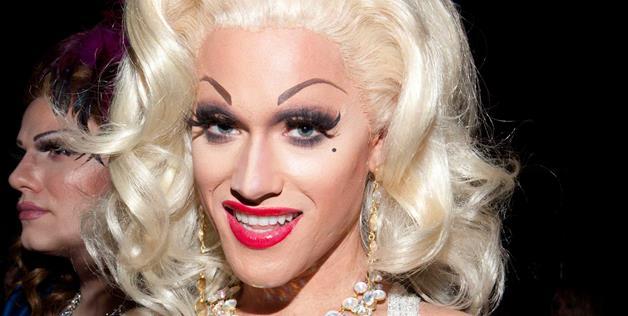 12)
Epiphany
Regally blonde, she's one of the long-running eminences of the scene.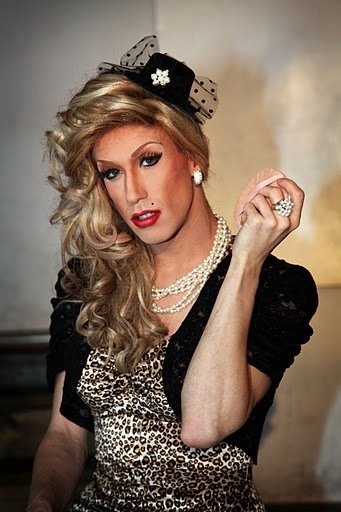 13)
Holly Dae
Sassy and fun -- sort of Bianca Jr. Her only gripe is that she had to change her old name, Holly Caust, due to complaints.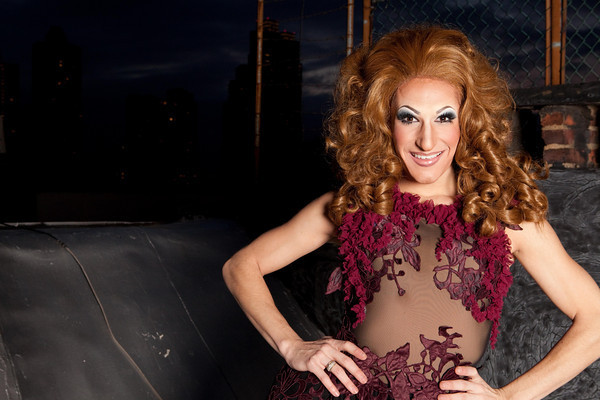 14)
Bootsie Lefaris
A rare singing/dancing talent--and she can lipsynch too. Basically a theater queen in a drag queen's body.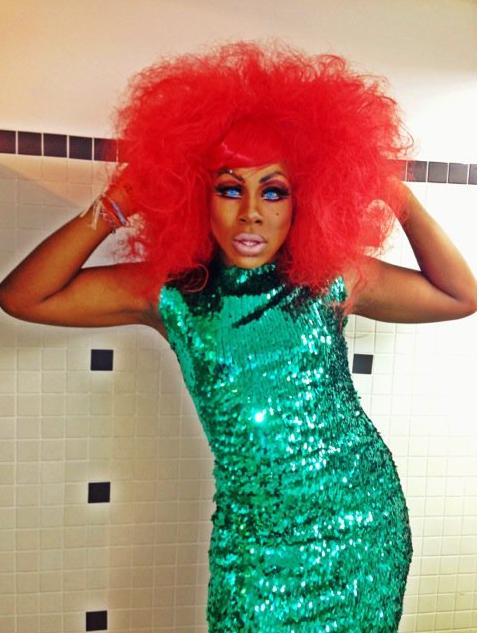 15)
Monet X Change
Her Afro-centric talent is fabulous, and she does an incredible recreation of Jennifer Hudson's Weight Watchers commercial.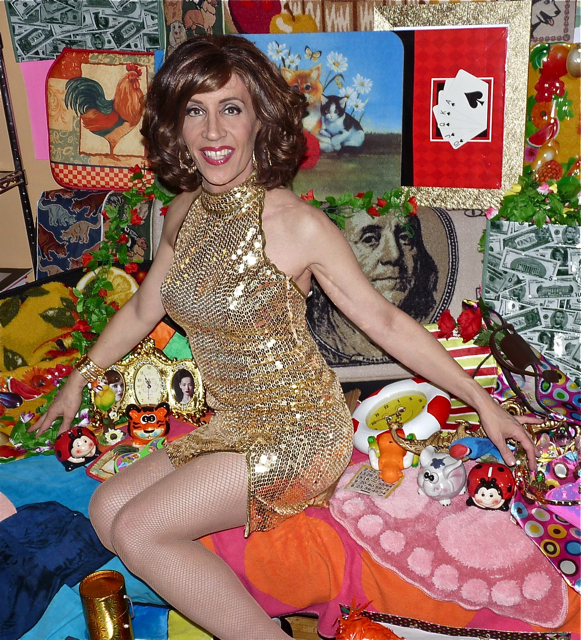 16)
Linda Simpson
A deadpan legend full of mutiltalents, including documenting other drag/trans stars.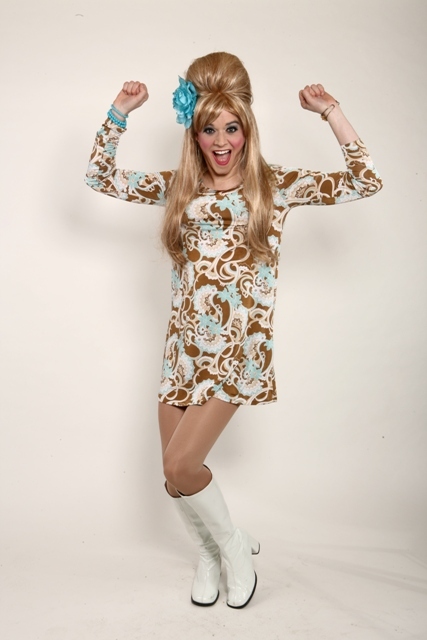 17)
Paige Turner
A giant slurp of fun. Mama likes her twinks who return the compliment.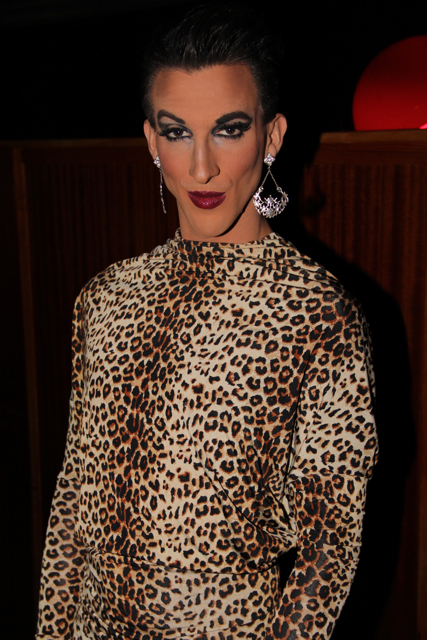 Photo by JJ Keyes
18)
Marti Gould Cummings
A hard worker who's the granddaughter Liza never had.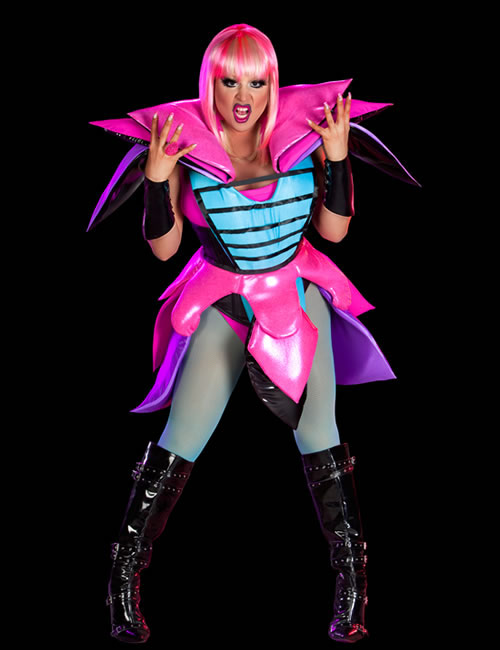 19)
Mimi Imfurst
She has a healthy sense of rage beneath the glamour.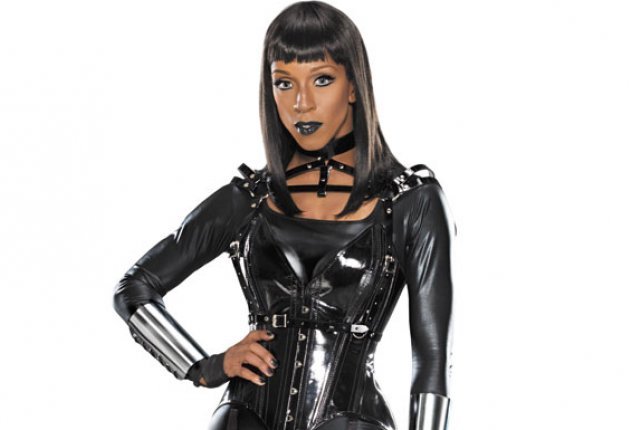 20)
Milan
A great dancer who's always livened up the Hot Mess! drag revue.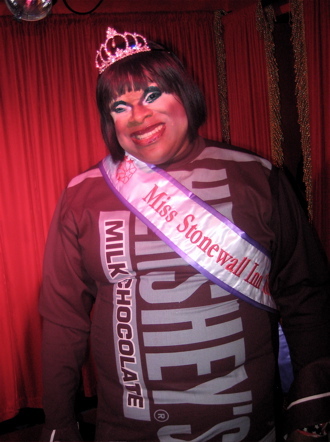 21)
Sugga Pie Koko

A sick, sick, sick (this is a good review) queen with a fried chicken fixation.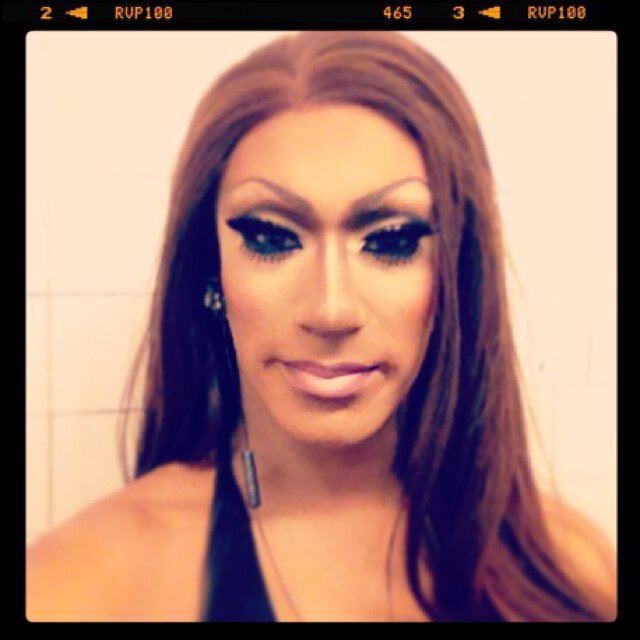 Photo via
Twitter
.
22)
Brenda Dharling
Bitch whirls like a dervish and has cute backup dancers. Not for nothing did she recently cop the title Miss Hell's Kitchen.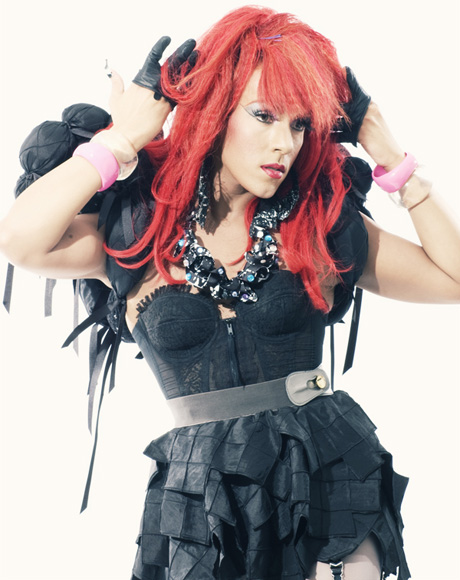 23)
Erickatoure Aviance
A brave gal who will jump into hot tubs in full heels.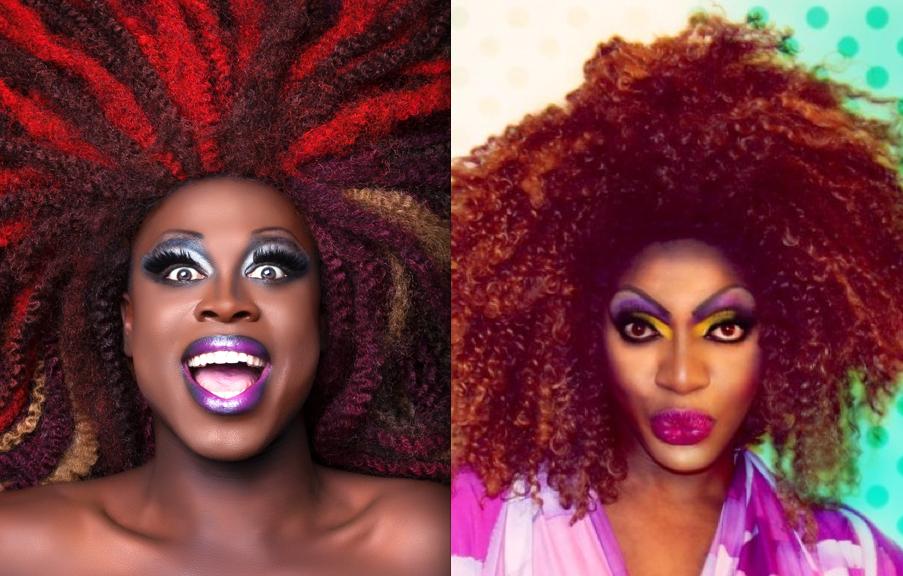 24 and 25)
Bob the Drag Queen and Kizha Carr
They can read your beads to gay filth with the best of them.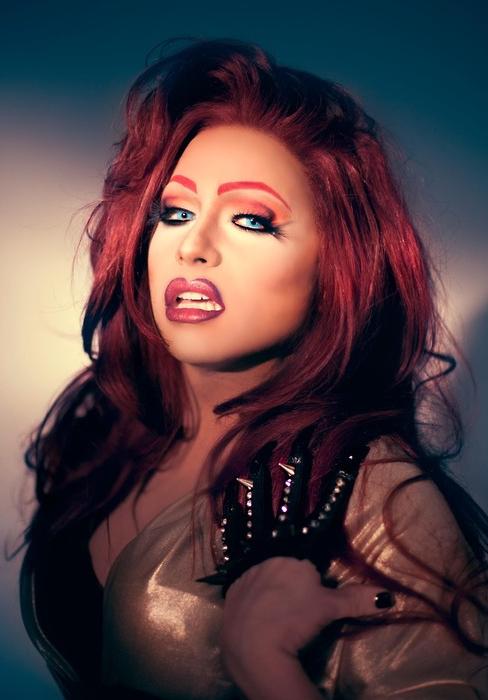 26)
Maddelynn Hatter
Straight out of Wonderland, she looks like a fireball with cat eyes.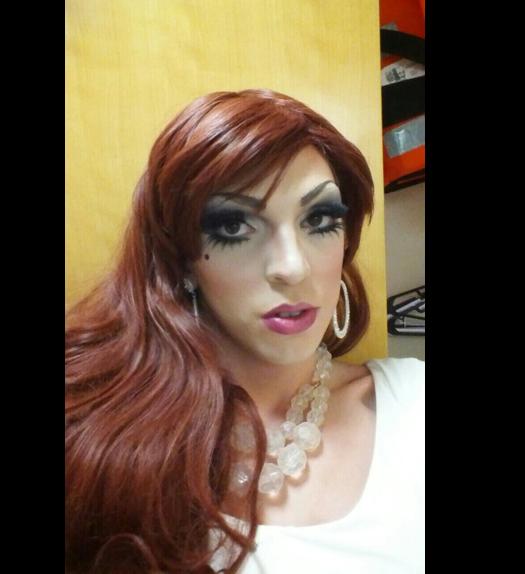 27)
Fifi DuBois
Ballet meets Tin Pan Alley with the esoteric Fifi.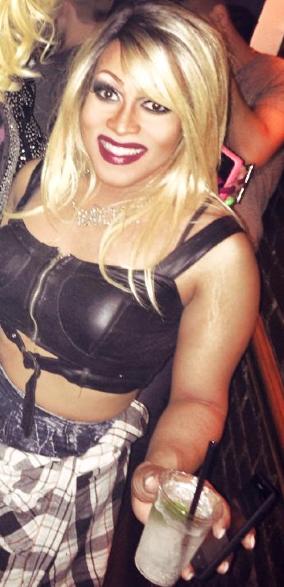 28)
Jada Valenciaga
She serves Beyoncé realness that's crazy right now.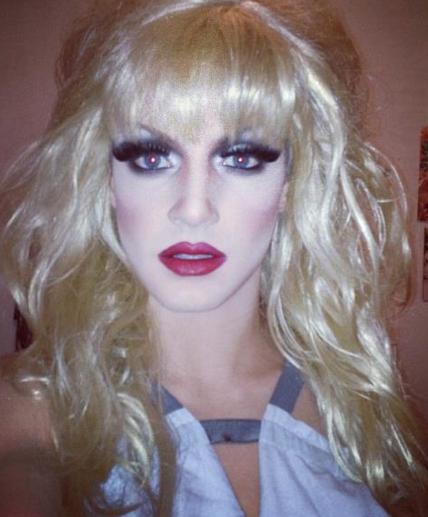 29)
Pusse Couture
A wacky, sexy, hip-hop-influenced skank of the highest order.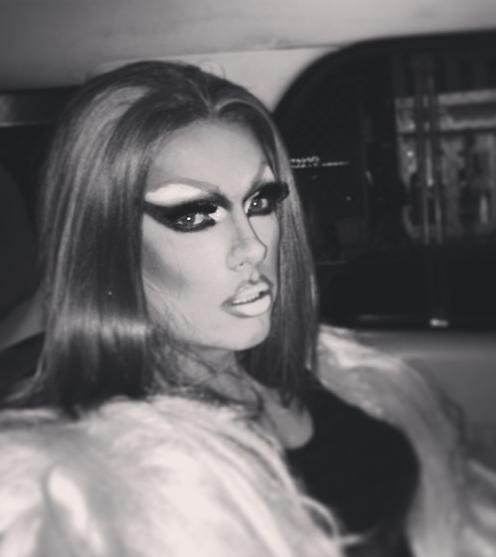 30)
Logan Hardcore
Ditto. And she can do an incredible split without letting on that it hurts a lot.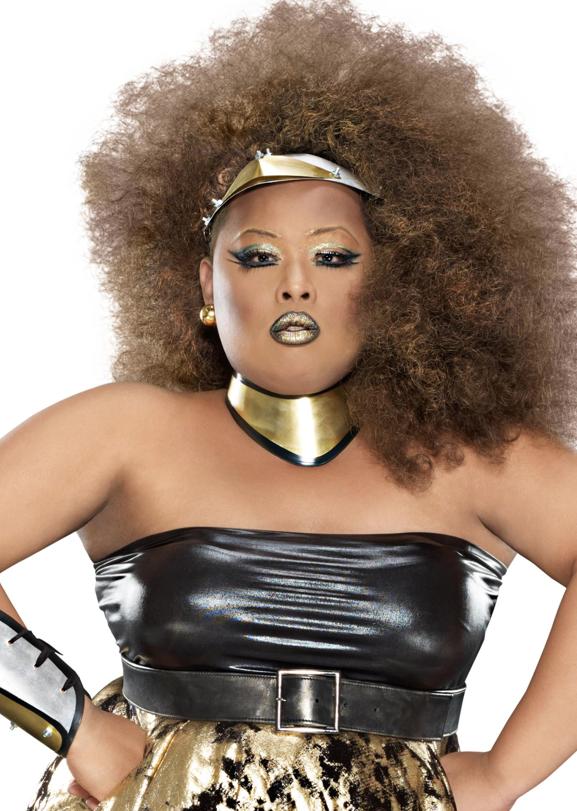 31)
Jiggly Caliente
Just watching her gyrate and shimmy, I lose 20 pounds.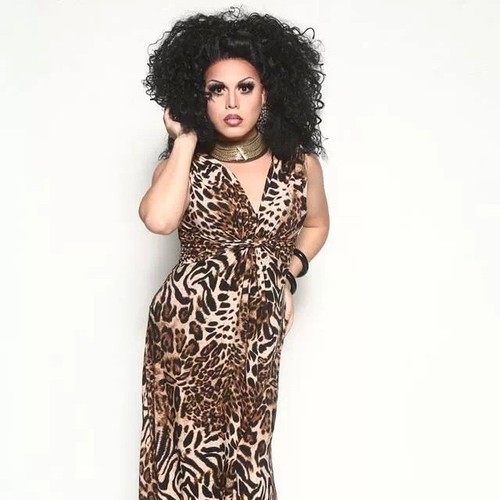 32)
Pixie Aventura
Ditto.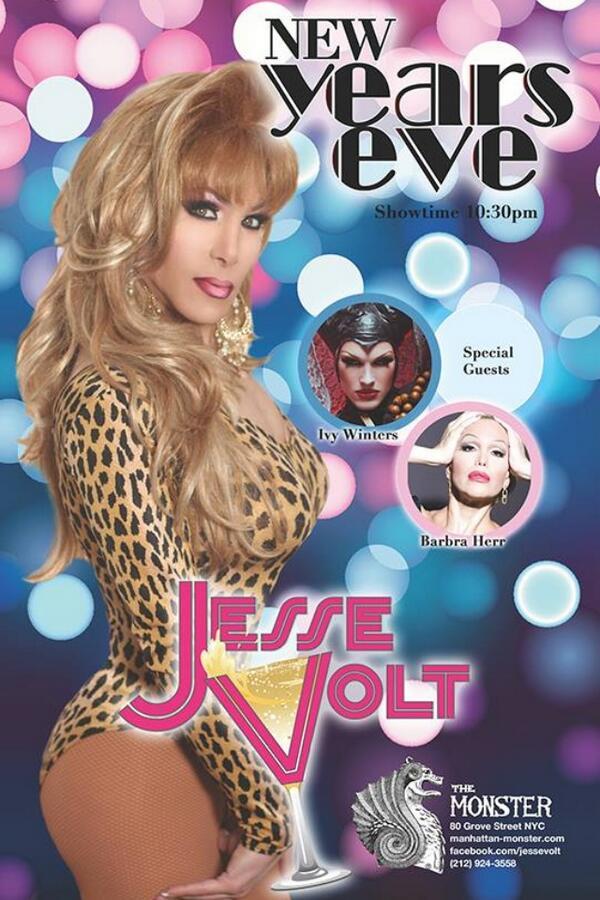 33)
Jesse Volt
She does Cher, she met Cher, she IS Cher.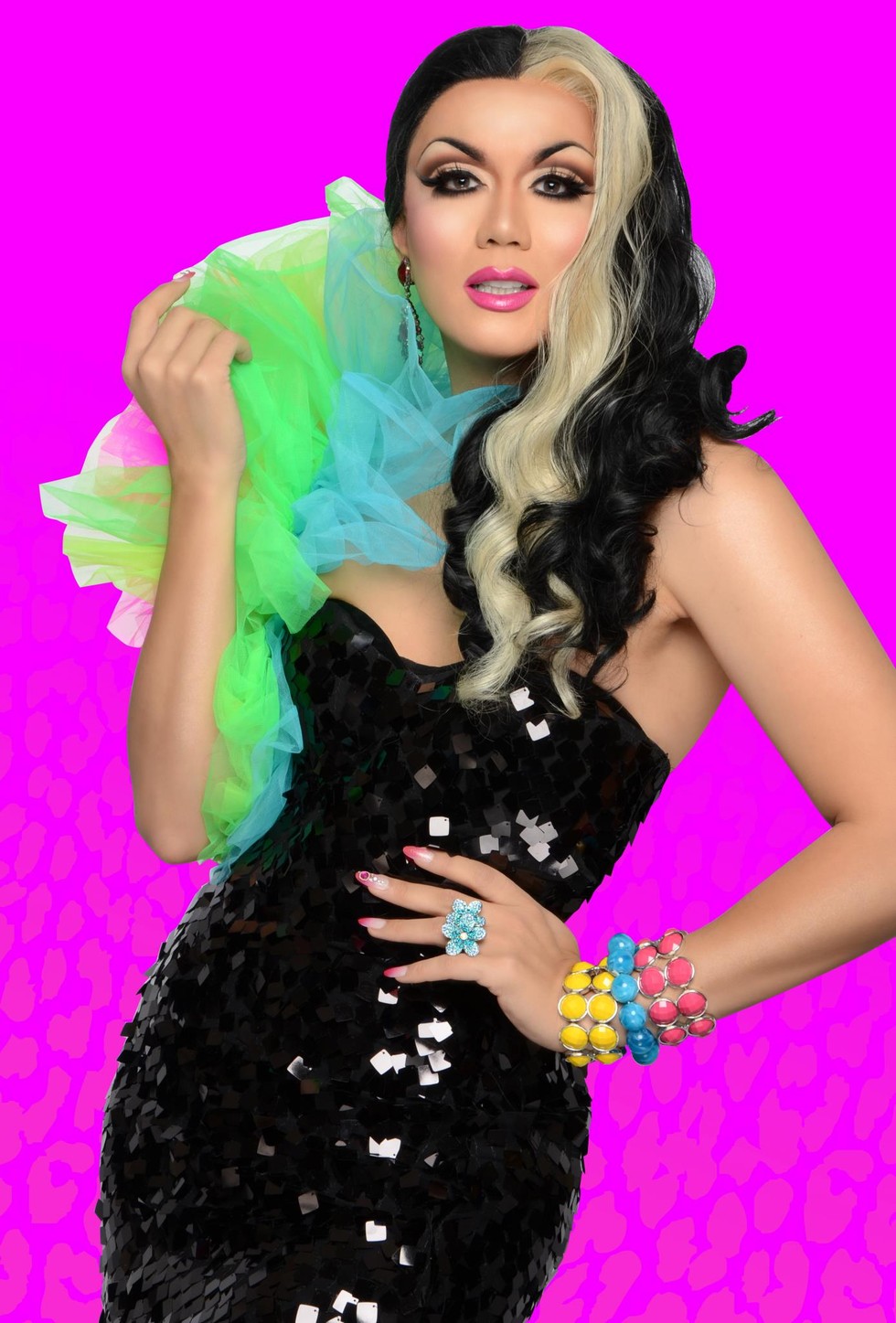 34)
Manila Luzon
A Filipino goddess with a Fili-penis.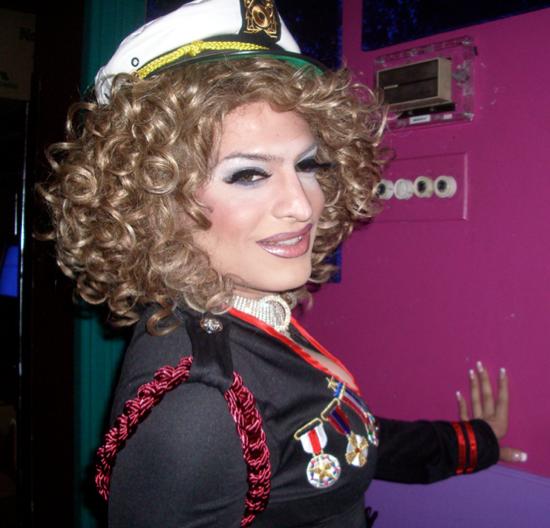 35)
Ginger Snapt
A pert little pixie who could jumpstart any event. With her, Bingo is not your grandmother's game.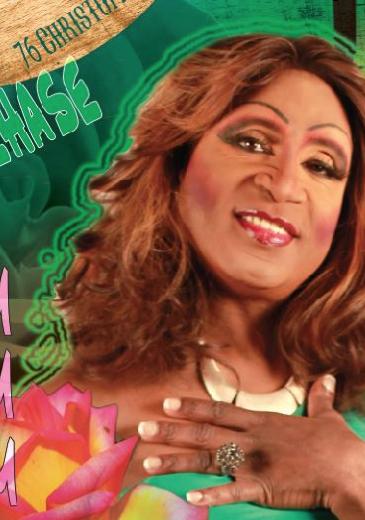 36)
Victoria Chase
. A longtime Boots and Saddle host who projects warm feelings. Long live Victoria.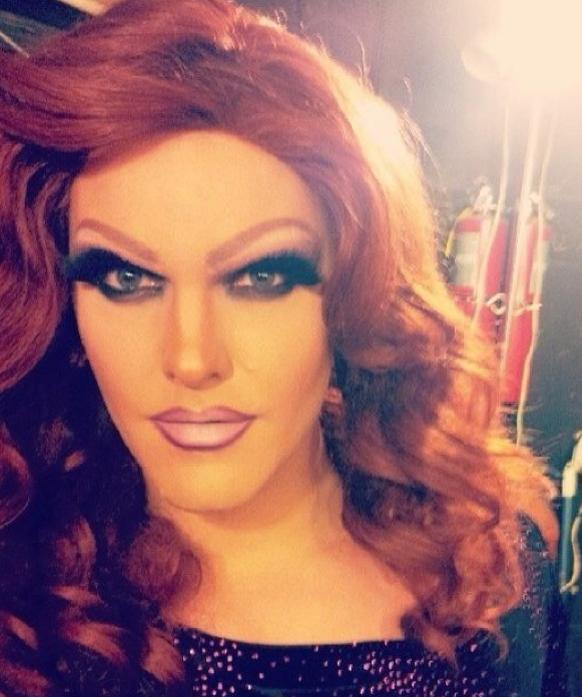 37)
Terra Grenade
. I've judged Terra in so many contests, and I just know one day she'll win. She's always game with a dress and a song.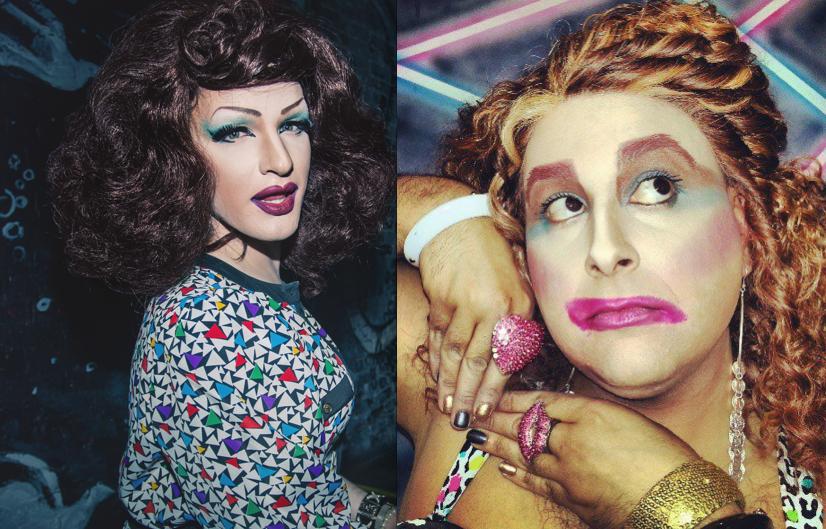 38 and 39) [tie] The prettiest drag queen,
Ruby Roo
, and the messiest one,
Ari Kiki
. They're both beautiful in their own way.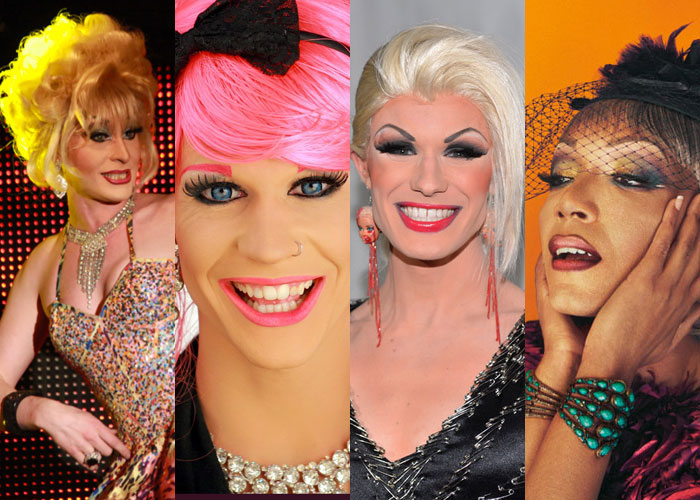 40) [5-way tie]
Skyla Versai
,
Frostie Flakes
,
Ivy Winters
,
Stephanie Stone
...
and....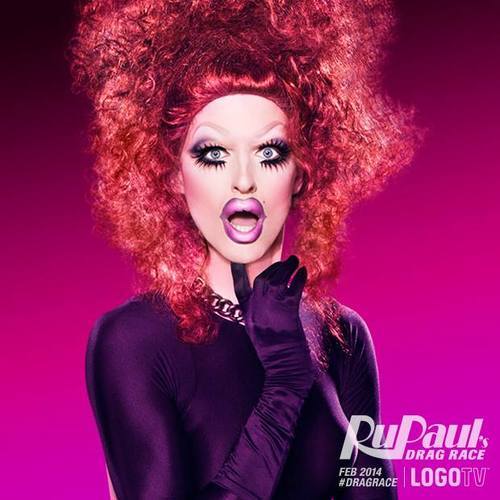 Milk!
And don't even try to rag on me for leaving out your favorites. Just buzz off--or go back to
Time Out
, lol. Mwah.