Lady Gaga's fugly new tattoo of a 'monster claw' got us thinking about all of the other stars that have super embarrassing permanent reminders of when they were young, dumb, and full of fun (or money + boredom). Below, we round up ten of the best of the worst. Just Klownin 4-lyfe.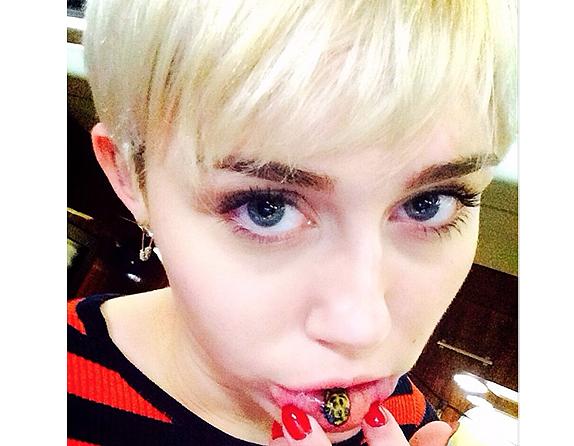 10. Miley Cyrus
This sad kitty looks more like a melted m&m or some kind of oral fungal infection but at least it's not normally visible to the naked eye.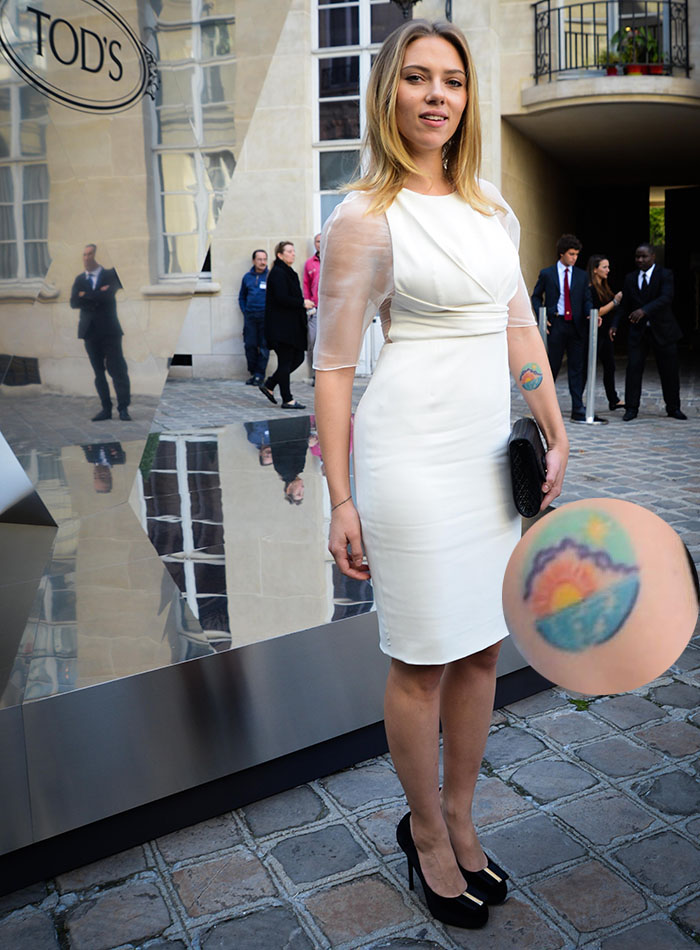 [Photo by Joe Schildhorn/
BFAnyc.com
]

9. Scarlett Johansson
We've never understood this one. Though it's not nearly as offensive as some of the other ink on this list, this 'sun and sea' splotch that looks like it came straight from a third grader's art project clashes with Scarlett's otherwise polished style.
8. Justin Bieber
The Nintendo ghost on Bieber's arm is one of many, many permanent reminders he'll have when he's 50 of what a little tool he was.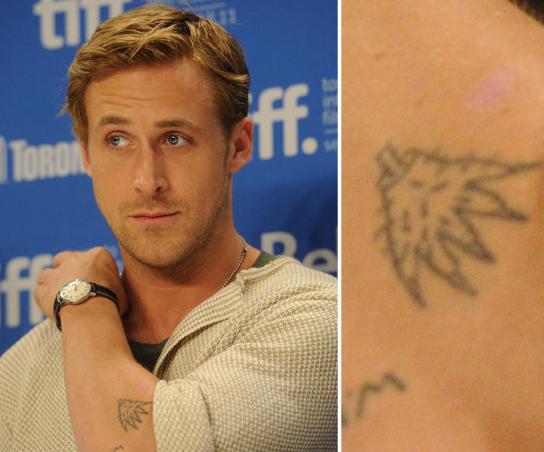 7. Ryan Gosling
The newly-minted DILF isn't completely #flawless after all: he has this disgusting-looking tat that's supposed to be a "
monster's hand dropping a bloody heart
" but he did it himself with "
a tattoo kit
" so instead it just looks like a chicken foot covered in pubes.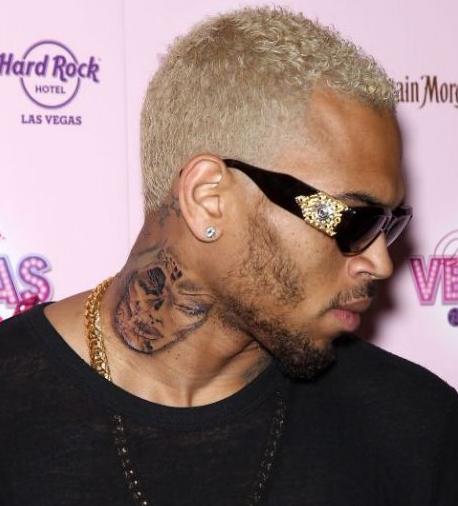 6. Chris Brown
Chris Brown alleges that horrific neck tat is not supposed to resemble Rihanna after he beat her up, saying instead that's it's based off of a M
AC drawing of a 'Day of the Day' design
. But he's a shithead and that tattoo gives us the creeps so he made the list.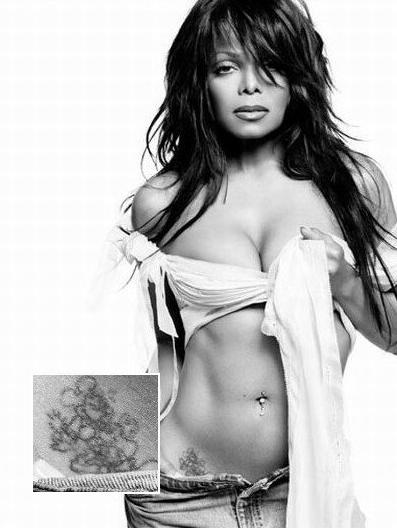 5. Janet Jackson
This tattoo of Minnie Mouse giving Mickey Mouse a BJ would be farther down the list if it weren't for the fact that it's in a 'private spot.' Way to keep it classy, Janet.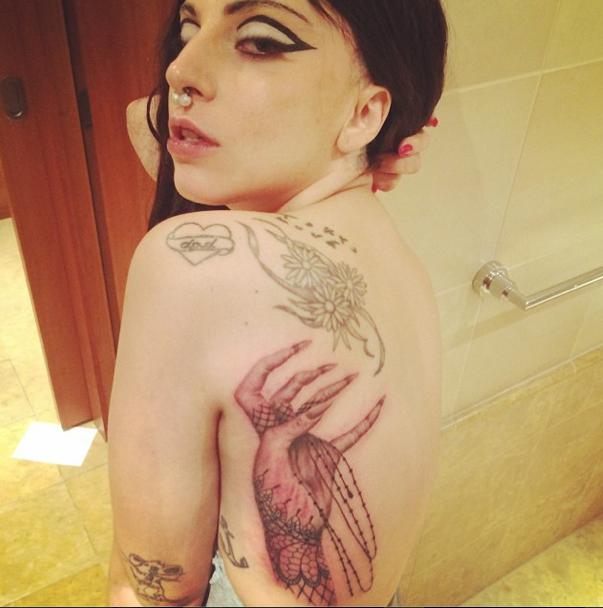 [via
Instagram
]
4. Lady Gaga
Lady Gaga's latest body art is a '
monster claw
' in tribute to her fanbase -- the Little Monsters. Nice sentiment aside, it's freakin' huge and the fingers look weird and asparagus-like.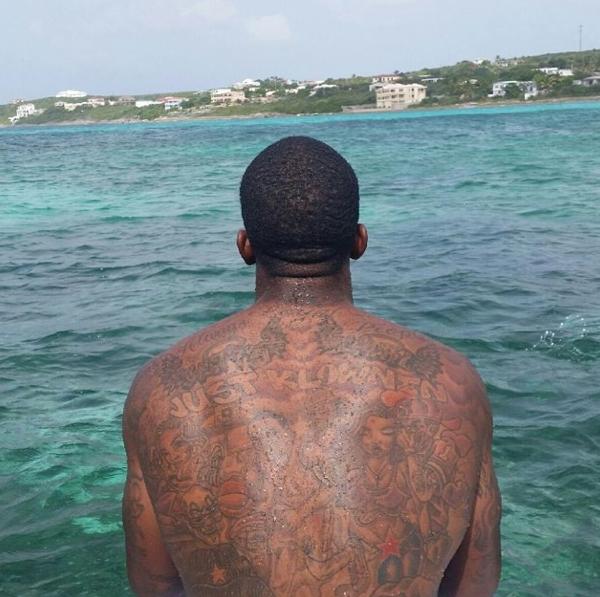 [via
Instagram
]
3. JR Smith
JR has some of the best-known ink in the NBA and we have a special soft spot -- and by soft spot we mean a mix of curiosity and disgust -- for his 'Just Klownin' tattoo. Get thee to The Gathering, JR!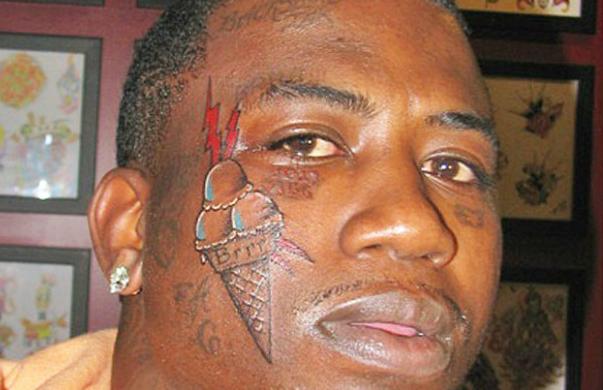 2. Gucci Mane
One word: "Brrr."
1. Steve O
Steve O was almost going to top this list with his hilariously awful
full-back tattoo
portrait of himself until we spotted the red, white and blue winged dick on his bicep squirting jizz with "U.S.A." underneath. Way to be a true American, Steve O. You make us proud.