Despite a rainy start, the folks behind Governors Ball pulled off another successful festival filled with A-list performances, NYC's finest food trucks and lots of unique street style (kidding! Music festival street style is never unique). Though there was a lot to take in, we've rounded up ten highlights below that stood out from the weekend.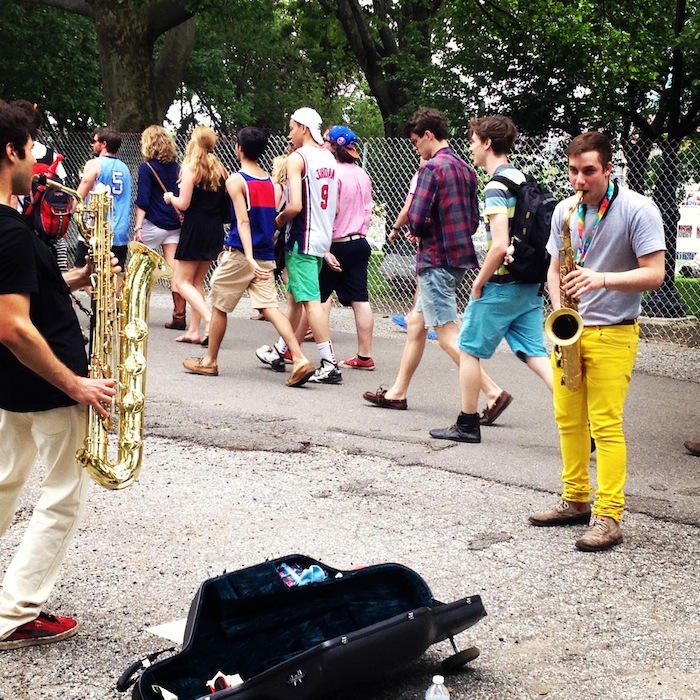 1. Battle of the Saxes
Walking into the festival grounds on Saturday, we were greeted by these two fellows who'd schlepped all the way to Randall's Island to stand outside Governors Ball and serenade '
hoopsters
' and daisy-chain-headband-wearing girls with the dulcet sounds of..."Hava Nagila." Because nothing says "get ready for 10 hours of indie rock, watery beer and MDMA" than a nice Jewish folk song.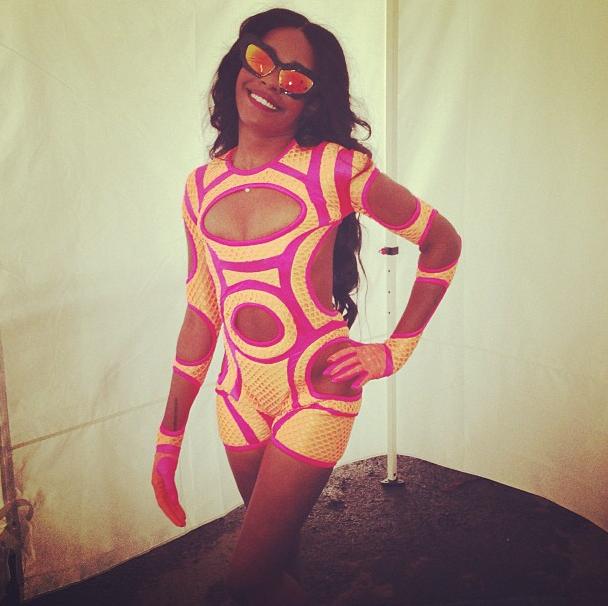 2. Azealia Banks' Outfit
If some kind of futuristic fembot collided with a traffic cone, you'd probably wind up with Azealia's ensemble. Featuring boob, side butt, and stomach cut-outs, the bodysuit decided to double down on the cuckoo factor and added gloves. Perfect for a nighttime bike ride or "ruining c*nts," this lewk has versatility. [Photo via
Azealia Banks Instagram
]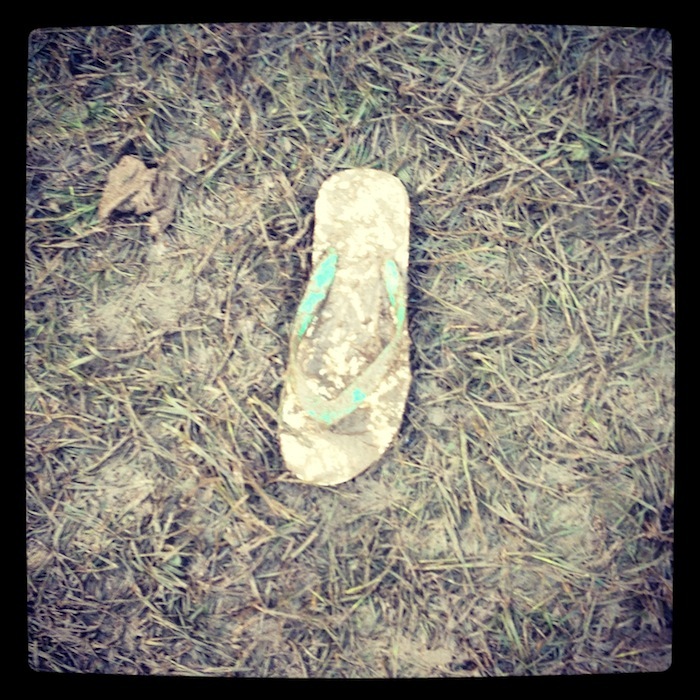 3. Flip-Flop Fossils
Obviously we'd be remiss if we didn't mention the shitty (pun intended...by day 3, it smelled like sewage) mud situation, the result of terrible rain on Friday. By Day 2, you could see semi-fossilized flip-flops and tennis shoes caked in mud abandoned all over the place, which led us to wonder what the owners of those sandals did when it came time to go home. Having a deeply precarious footwear situation of our own (we stupidly left our rain boots at the office and ended up wearing $10 H&M; flats with
cut-outs
in them both Friday and Saturday), our biggest fear was losing our shoes/having them disintegrate from the toxic mud sludge and then being forced to go barefoot on the subway. Despite the fact that our feet and legs were covered in shit, we were still neurotic about subway bacteria.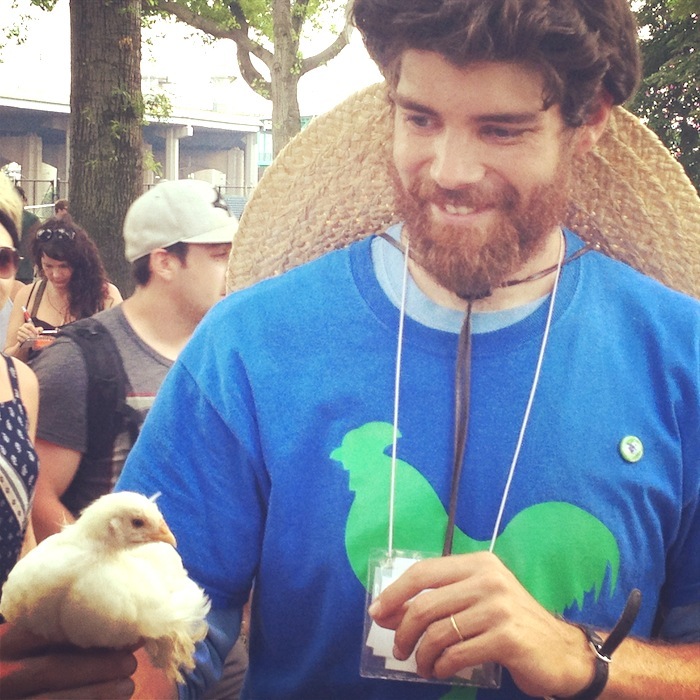 4. Baby Chicks
If you found yourself overwhelmed by all the music, all the mud, and all the Nasty Gal outfits, you could head over to the entrance and spend a soothing couple of minutes petting baby chicks and talking to a cute, bearded hippie.
Portlandia
staff writers take note.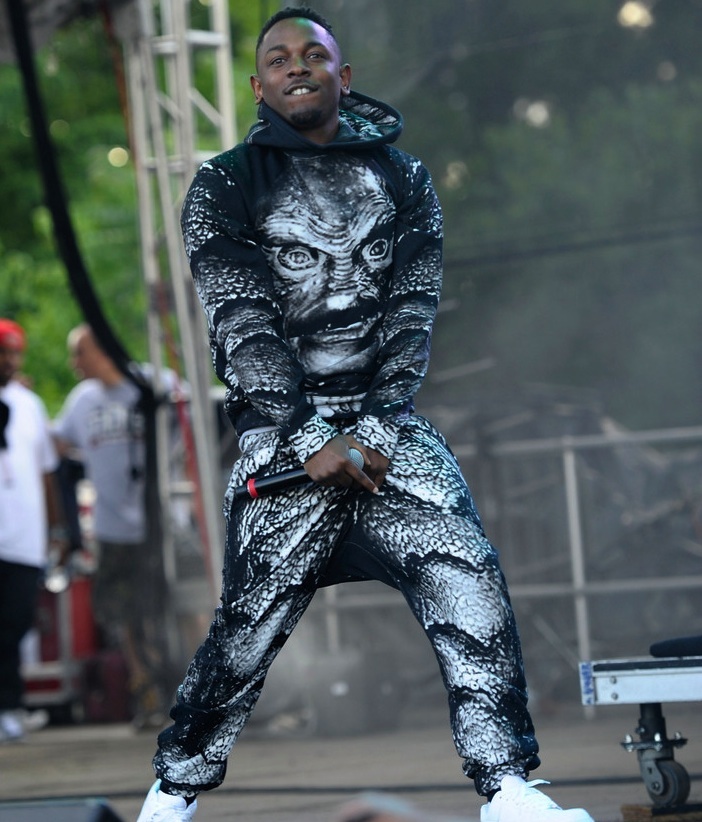 5. Kendrick Lamar's Christopher Kane Sweatsuit
Azealia Banks wasn't the only rapper taking the fashion decibel level to an '11,' -- Kendrick rocked this
Creature From the Black Lagoon
sweatsuit,
designed by Christopher Kane
, for his Saturday set.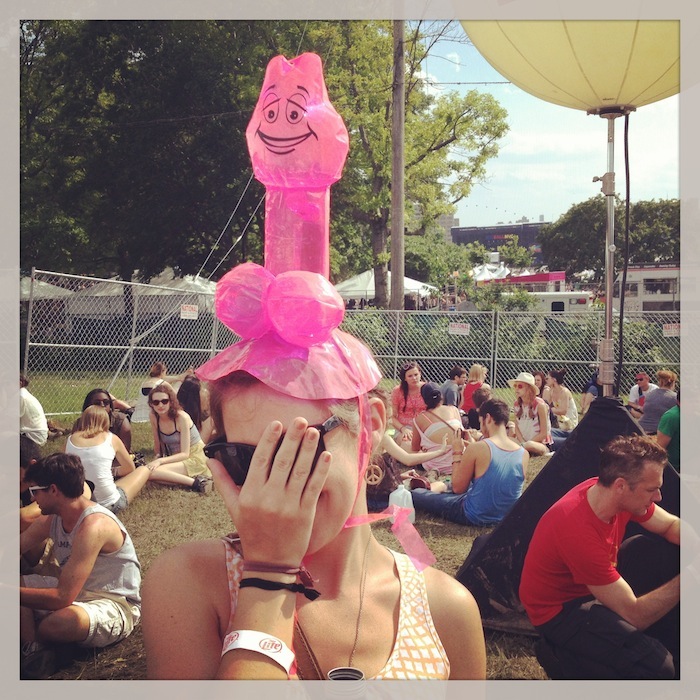 6. This Penis Hat
Musicians notwithstanding, this was the most fashion-forward look we saw all weekend.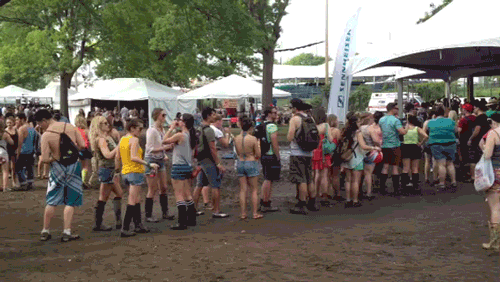 7. The Mind-Bogglingly Long Line For the Silent Disco
We were dumb-founded that the line for the silent disco was longer than the line for the port-a-potties and the Miller Lite combined. What is the enduring appeal of dancing with sweaty bros in headphones to a mixture of Carly Rae Jepsen and
people loudly -- and badly -- singing
along to Carly Rae Jepsen?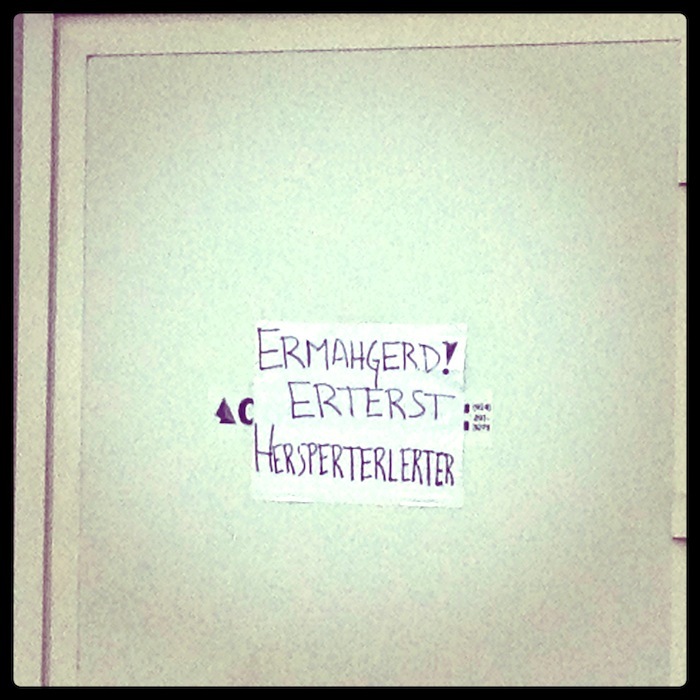 8. This Sign
Though it wasn't clear which band's trailer this sign belonged to, on behalf of the PAPERMAG Morning Funnies Committee, we'd like to offer a one-year membership to whomever wrote this and still has a sense of humor at large-scale indie music festivals.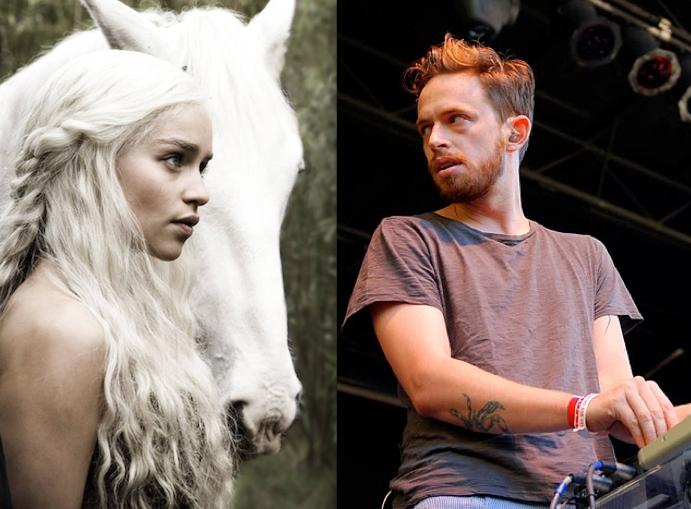 9. Chris Keating from Yeasayer's Game of Thrones Addiction
Towards the end of Yeasayer's set, frontman Chris Keating thanked the crowd and then said he was gonna go home to watch
Game of Thrones
. "That's my heroin," he added, just in case we didn't understand how seriously into the show he is. Indie rockers!
How similar to us they are
.
10. Kanye's Debut of New Yeezus Tracks
After debuting two
Yeezus
tracks on
SNL
a few weeks back -- that would be "New Slaves" and "Black Skinheads" -- Kanye performed three new songs off of his upcoming album during his Day 3 set: an untitled track, "On Site," and the super-subtly named "I Am a God." Watch a clip of the rapper performing that last one above and keep an eye out at the 1:00 mark for ninja stagehands assisting him with a costume change.
Because of course Kanye would use ninja stagehands.
[Video via
Normal Mag
]