Regardless of how you feel about his politics, it's become well known by this point that literally everyone, even fellow Republicans, totally hate Ted Cruz.
Politico has shared a video of an 18-year-old Cruz that was posted to YouTube yesterday by one of the presidential hopeful's high school classmates. And it turns out his wit and charm haven't changed much over the years.
Responding to a question about his aspirations in life, without missing a beat, the future senator offers the witty riposte: "Aspirations? Is that like sweat on my butt?"
After that flourish of linguistic dexterity -- you see, "sweat" is also "perspiration" and another word for "butt" is "ass" -- Cruz deigns to answer the question. He explains, "Well, my aspiration is to -- oh, I don't know -- be in a teen tit film like that guy who played Horatio. You know he was in [1986 film] Malibu Bikini Beach Shop?" He goes on to offer his real dream in life, which he says is to "take over the world, world domination. You know, rule everything. Rich, powerful, that sort of stuff."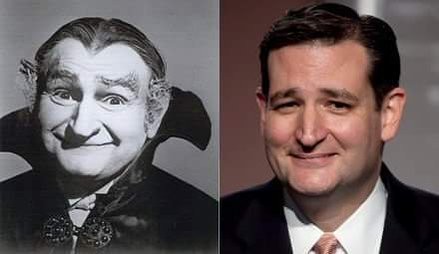 The video ends with the camera-wielding classmate asking Cruz's father, "Do you think Ted's going to rule the world some day?" To which he replies, "I hope not."
Same, Mr. Cruz. Same.