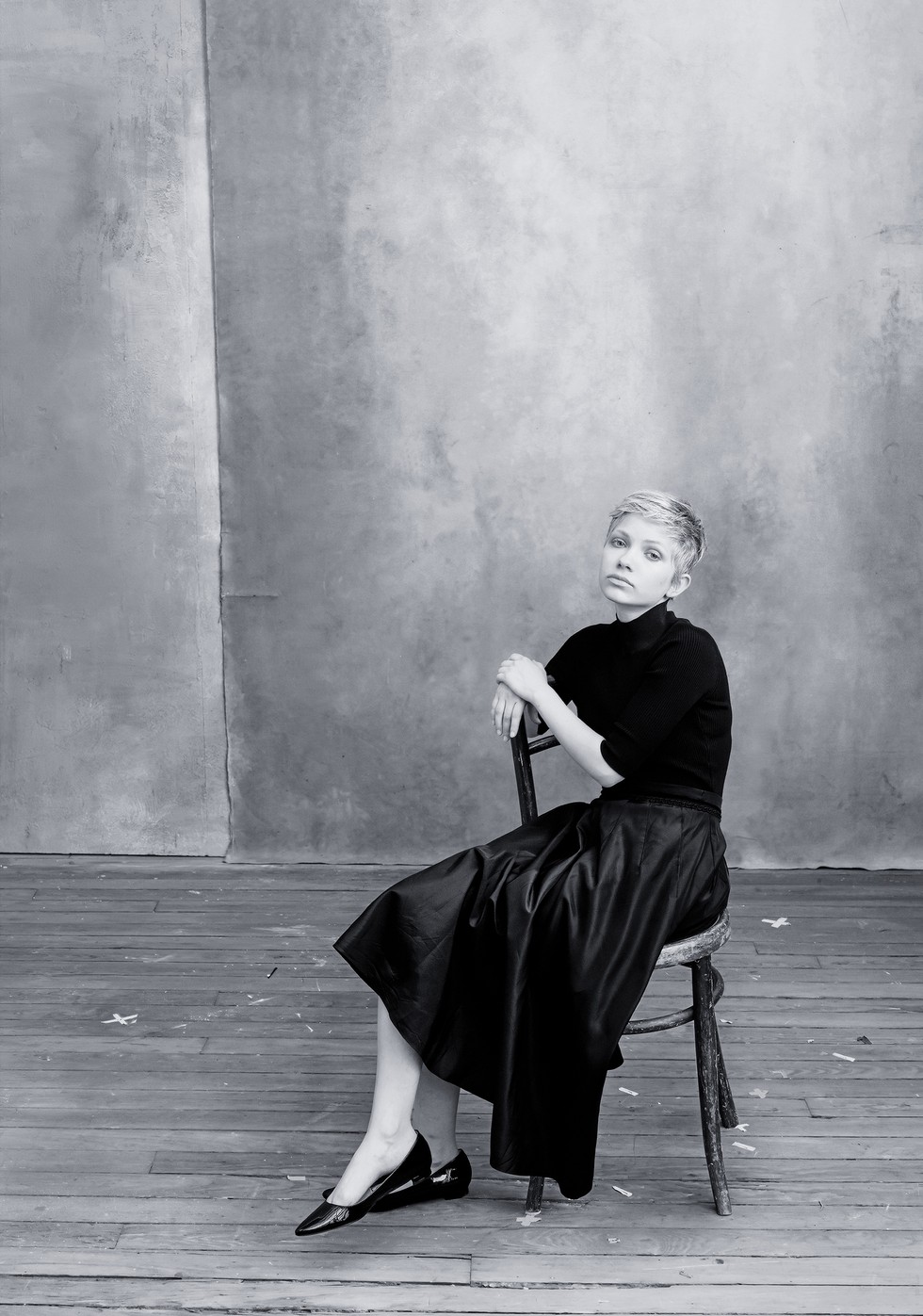 Tavi Gevinson in the 2016 Pirelli Calendar. Photo by Annie Liebovitz.

At 19 years old, Tavi Gevinson has already proven she can accomplish pretty much anything she sets her mind to, whether that's founding the hugely popular website Rookie, writing for a slew of high profile publications, or starring in plays like This Is Our Youth and next year's Broadway revival of The Crucible. But for all her precociousness, Tavi's latest role as one of the faces of the 2016 Pirelli calendar might still be her most unexpected yet. Though the calendar has become synonymous with salacious images of scantily clad supermodels, this year, Pirelli is taking a decidedly different tack, enlisting visionary women from all walks of life in the attempt to paint a more empowering, inspirational image of femininity. Inside the calendar's pages shot by Annie Leibowitz, Tavi joins the ranks of other strong female role models such as Amy Schumer, Serena Williams, and Fran Lebowitz, cementing her status as a permanent fixture in the feminist pop culture lexicon. We had the chance to talk with Tavi about participating in the project, feminism and why she sometimes feels like JT LeRoy.
How did you get involved in this project?
Pirelli reached out to me and, at first, I was confused because of what the calendar has looked like historically but the idea of it was so exciting to me. It's such amazing company to be in, I feel really honored.
You were once called "girl power's last hope," how do you feel about Pirelli pursuing this new girl power tact?
I think the most crucial element of the idea behind this calendar is that there are many women. I have never liked the idea of "girl power's last hope," or "the new face of feminism," or "a voice of a generation." I think it's really toxic to put people up on those pedestals because it makes it harder for them to proceed. I'm really excited that feminism is having a moment, but I hope that it can be more than a moment. I also hope that just a celebration of the word or of the idea of empowerment isn't confused for real progress. What I've learned from Rookie readers is how important it is to account for all types of experiences. The most exciting thing to me about this calendar is that there are many different women represented who do all types of things and understand that the struggles that come with being female in a misogynistic world are different for everyone. I feel like it's crucial that people talk about that when they also talk about girl power or women supporting each other.
When did you first decide you were a feminist?
I think in middle school, it just made sense to me. I think there's a lot of stigma attached to it and people are afraid of the label. I'm not really interested in dragging anyone out of the feminist closet, or shaming anyone for not identifying as a feminist. But I have found that for me, personally, and for a lot of people I know, it's the basic principle of it. Aligning myself with that just feels right.
Annie Leibowitz was talking about how this shoot for her was about the roles women play -- what do you see as your role in this group?
Well, there's the role I play at the Rookie office, and then that's so different from these past four days I spent alone upstate, with no Internet, writing. But even when I'm doing what I think of as self-indulgent creative work, even when I was writing my blog and it was more myopic and specific to my experience, people still related to it. It still resonated with them in some way. So I see my role in this line up as, in a way, shouting out the community of young people online who are able to offer different perspectives, like the Rookie community. My work at Rookie right now is largely about bringing in new voices, but I still need to write about my own life. I don't think that what you pick up on when you take in a piece of art is necessarily the experience.
Something interesting has happened in the past few years where relatability has become really important. It's not even a word in the dictionary. But I think representation is important. Relatability can often be the death of creativity because you lose the thing that's specific to and special about you. Personally, I don't only take in things to see myself reflected in them. I also take them in to learn about other people. And I say that as a white woman, we're kind of everywhere. I see myself in a lot of things, so grain of salt.
The media often pegs you as the voice of youth culture, do you ever feel limited by that?
I don't really read about myself. Day to day, I'm just living my life. But I do sometimes feel like JT LeRoy. Not like a hoax, but everyone wanted LeRoy on their team because he symbolized cool, disenfranchised, underground youth. Sometimes I feel like that, but it's important, navigating the industries I'm in and being a somewhat public person, that you know how much weight to give everything. I don't feel pressure from it because it doesn't really matter to me. It matters to me if a girl says, I feel like you speak for me. Actually, I don't feel like I get that a lot. I feel like girls say, it encourages me to see you speak for yourself. So I feel like I have a lot of room to do whatever I want, which is really, really nice.