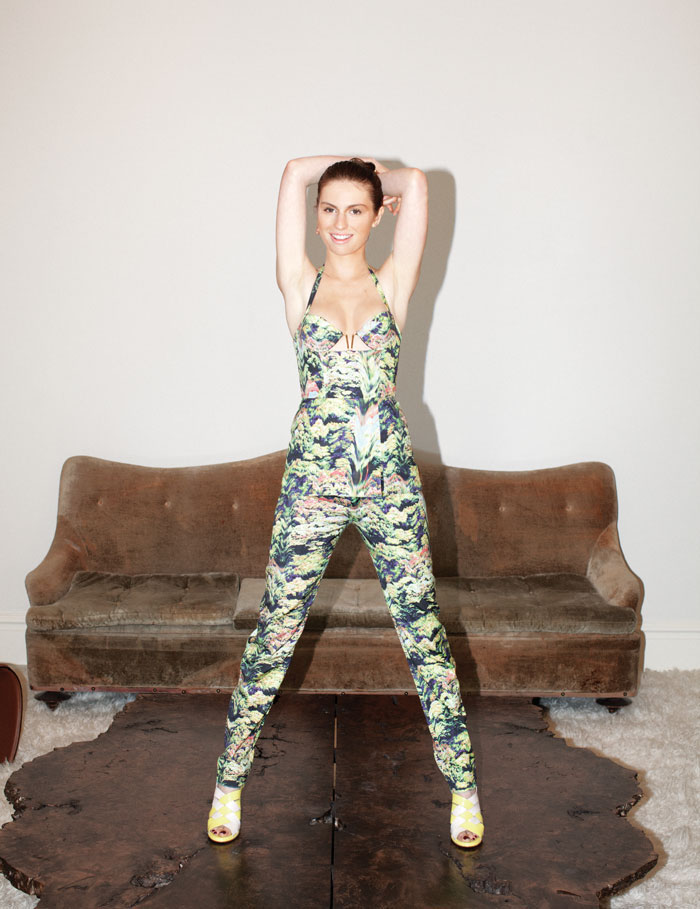 Tali wears a bustier and pants by Kenzo and shoes by Opening Ceremony.

Though she's walked the runway for Prada and Missoni and graced the pages of
Vogue
, it was becoming a fashion designer that model Tali Lennox had her sights set on as a girl. "Modeling didn't cross my mind at all as something I'd get into," the 20-year-old daughter of singer Annie Lennox says. That said, Lennox's early design aspirations have left her with a unique appreciation for the industry -- bored model texting away on her cell phone backstage she is not. "Being backstage with designers and seeing how they work and where the creativity comes from is such a rare insight," she says. "It's pretty bizarre to be next to Miuccia Prada as she handpicks outfits [for her runway shows] and then see them on everyone six months later."
As for her famous last name, Lennox says she made it a point not to use her mother's fame as a leg up: "I wanted to have the same experiences any model would." And those experiences, Lennox says, haven't been without substance. "People can say fashion is bitchy, or whatever, but what I love about it is that it's made up of people all working at something that's truly inspired by beautiful things."
Creating beautiful things is something Lennox has a knack for herself, having painted portraits since she was young. Her next artistic pursuit? Documentaries. "I'm thinking about beginning to film conversations I have with people I pass by every day, from just random strangers on the street to people I meet in fashion," Lennox says. "Portraits, you know, don't come to life."
MEET THE REST OF OUR 2013 BEAUTIFUL PEOPLE