SXSW 2014: Top 10 Bands We're Most Excited to See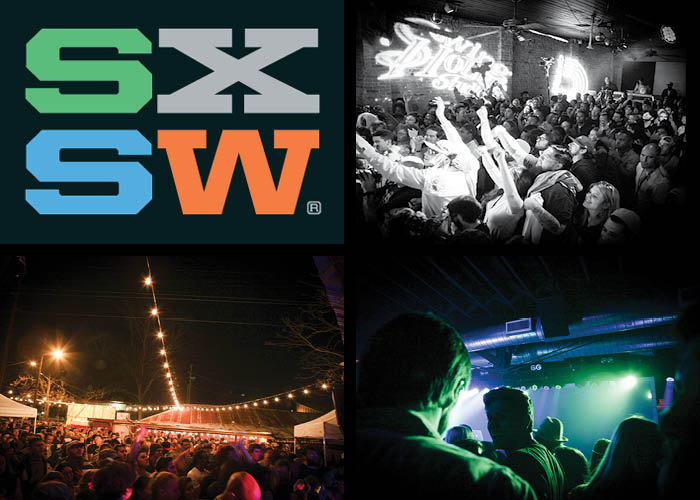 (Photos from
Billy Farrell Agency
)
SXSW officially kicks off today with Interactive and Film and although the Music portion doesn't get going until Tuesday, we've gotten a head start and rounded-up ten acts headed to Austin that you absolutely can't miss.
6. Big Ups
When the hellfire that is any music festival ever created gets to you, head to wherever
Big Ups
are playing. Sometimes screaming, sometimes drole and apathetic, these raucous Brooklyn rockers are worth catching in the (enraged) flesh.
- House of Vans: Stereogum showcase at Mohawk on Thursday at 12pm
- Exploding In Sound BBQ at Todd's Mansion on Thursday at 12pm
- Exploding In Sound Showcase at Hole in the Wall on Friday at 11am
(photo by Jacob Biba)

7. Angel Olsen
Folk ain't dead in the songs of Angel Olsen,
whose music
somehow alternates between a sort of Emmylou Harris-esque classical country vibe and a rock 'n' roll/borderline psych sound. Her beautiful album
Burn Your Fire For No Witness
has won many hearts,
including ours
-- and we don't doubt for a second she'll win yours too.
- House of Vans: SPIN showcase at Mohawk on Wednesday at 4pm
- Central Presbyterian Church on Friday at 6pm
- Red Eyed Fly on Friday at 8pm
8. Dum Dum Girls
Dee-Dee's famously black-clad band isn't putting out the same-old lo-fi '60s girl pop it used to. Don't worry though, the Dum Dum Girls are still
just as witchy as ever
. With their new album
Too True
out, it's evident the band has honed their sound in this '80s goth-evoking, synth-laden record.
- House of Vans: SPIN showcase at Mohawk on Wednesday at 4:15pm
- Radio Day Stage at the Austin Convention Center on Thursday at 3pm
- Tumblr House at Clive Bar on Friday at 1pm
- Check Yo Ponytail at Empire Auto Garage on Saturday at 2:15pm
9. Tacocat
It's hard not to love a band that pens
"Crimson Wave,"
a song that might be the funniest ode to menstruation ever. Tacocat's made a name for themselves in Seattle with their infectious, bratty garage-pop and now you can catch these fun girls live at SXSW. Just start practicing you're yodel-esque pronunciation of "
Hawaii-eee-aie
" now.
- Subpop Record Rummage at Macefield on Thursday
- Hardly Art Showcase at The Liberty on Friday
- Get Off the Internet! Showcase at Cheer Up Charlies at 11:45pm
10. Real Estate
The notoriously chill Real Estate seemed to have gotten a little melancholy on their latest record
Atlas
, but that doesn't mean these dudes haven't left behind their jangly, toned down surf rock sound. You won't want to miss the band's latest beach-worthy (and, just a little, cry-worthy) new material IRL.
- Radio Day State at the Austin Convention Center on Thursday at 1pm
- Bar 96 on Thursday at 8pm
- Central Presbyterian Church on Friday at 6pm