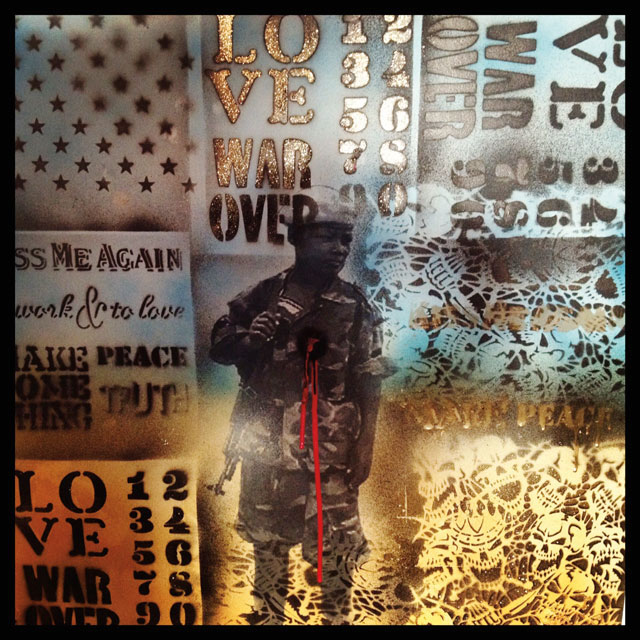 "Love No War aka Illmatic"

Swizz Beatz, né Kasseem Dean, is a hip-hop producer and rapper. He is also a painter who will be curating art exhibits in the renovated Harlem Hospital's Mural Pavilion.
Describe your art in three words.
Work in progress. 
Describe your music in three words.
Work in progress.
Which came first, the art or the music?
Growing up in the South Bronx I experienced them both at the same time because music is art and art is music. 
What is the relation between songwriting and making art for you?
It's the same process of creativity and it's the same process for expressing yourself.
How do you make time for both? And do you make music at different times of the day than your art?
My golden hour for music is late at night (after midnight) and art I can do anytime of the day.
What are you currently inspired by?
The new generation of artists, and them feeling free to express themselves with no boundaries.
What are you working on right now?
I'm working on being the renaissance man for my generation.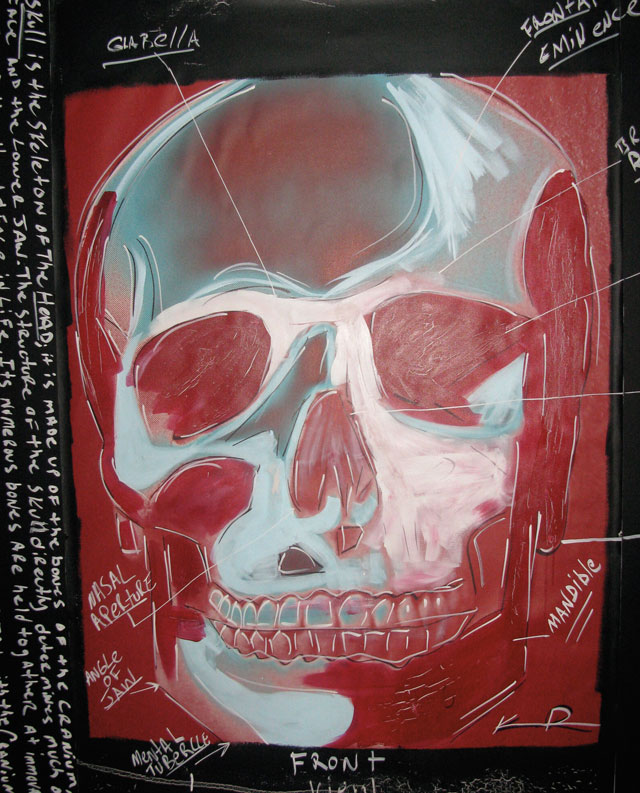 "Anatomy, The Beauty Within"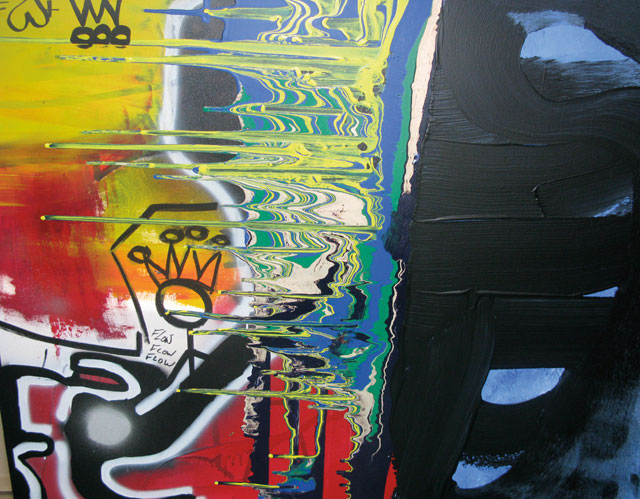 "Depiction of Art Crossing Boundaries"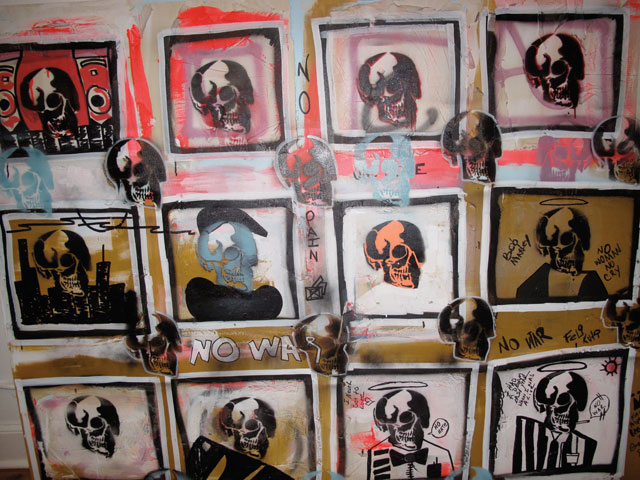 "Vintage Skulls"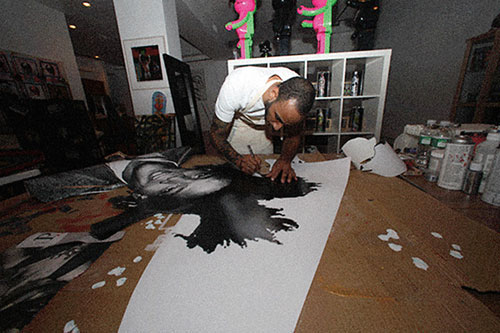 Swizz Beatz working on a mixed media project.