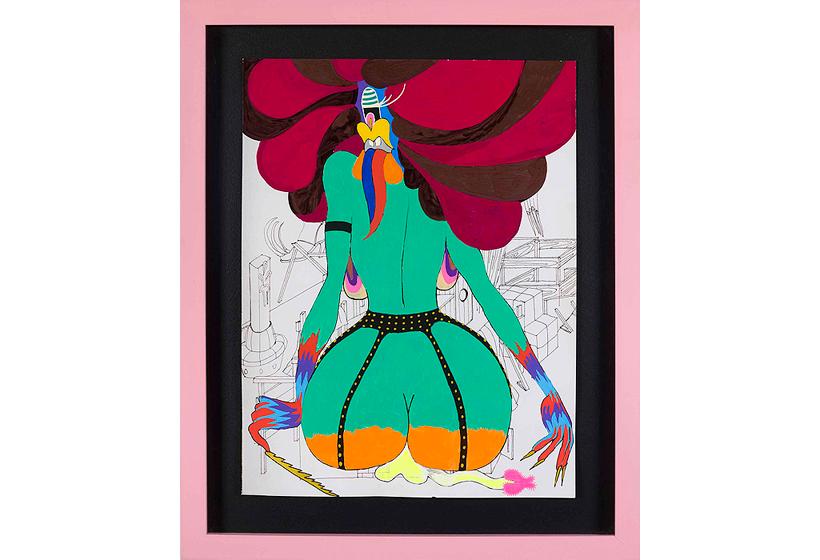 1. Former
Deitch Projects
executive director
Suzanne Geiss
opened
her new gallery,
The Suzanne Geiss Company
, at 79 Grand Street with an assume vivid astro focus show called "Cyclops Trannies."  It's on view -- by appointment only -- until January 28th, 2012.  In the spring, the space will open to the public with a retrospective on the late graffiti artist Rammellzee called "The Equation" that will be up from March 8 to April 14, 2012. [Art Media Agency]
2.
Damien Hirst
is having the world's largest art exhibit
. Or, at least, it's taking place in the most locations at the same time. The British artist plans to open a show of over 300 "spot" paintings in eleven galleries worldwide from January 12th to February 18th, 2012, and he'll be attending the NYC opening at
Gagosian
. [L.A. Times]
3. Though he over-slept and missed the rehearsal,
Justin Bieber
performed at Obama's
"Christmas In Washington" concert last night.
 Also on hand:
Jennifer Hudson
,
Cee Lo Green
and
Conan O'Brien
. Last year, Obama mis-pronounced the Bieb's name and called him Justin "Bye-ber." Parents just don't understand!  [Washington Post]
4.
Flaming Saddles Saloon
  (793 9th Avenue @ 53rd Street), NYC's gay country western bar, is holding an open-call for "dancing bartenders" tomorrow, December 13, at noon at the bar.
5. New York indie record labels
Mexican Summer
and
Captured Tracks 
plus the
CO-OP 87
shop host their
"holidazin" party tomorrow night, December 13th, 7 p.m., at 67 West Street, Unit 3221, in the Greenpoint Terminal Warehouse.

6. The Bootstrap Arts Festival returns in February with a series of arts events aimed at helping all kinds of artists to navigate the "business" side of their careers. Go here for more info.

7. The super-funny Shit Girls Say twitter feed is now a web series. Episode one guest-stars Juliette Lewis. [Buzzfeed]