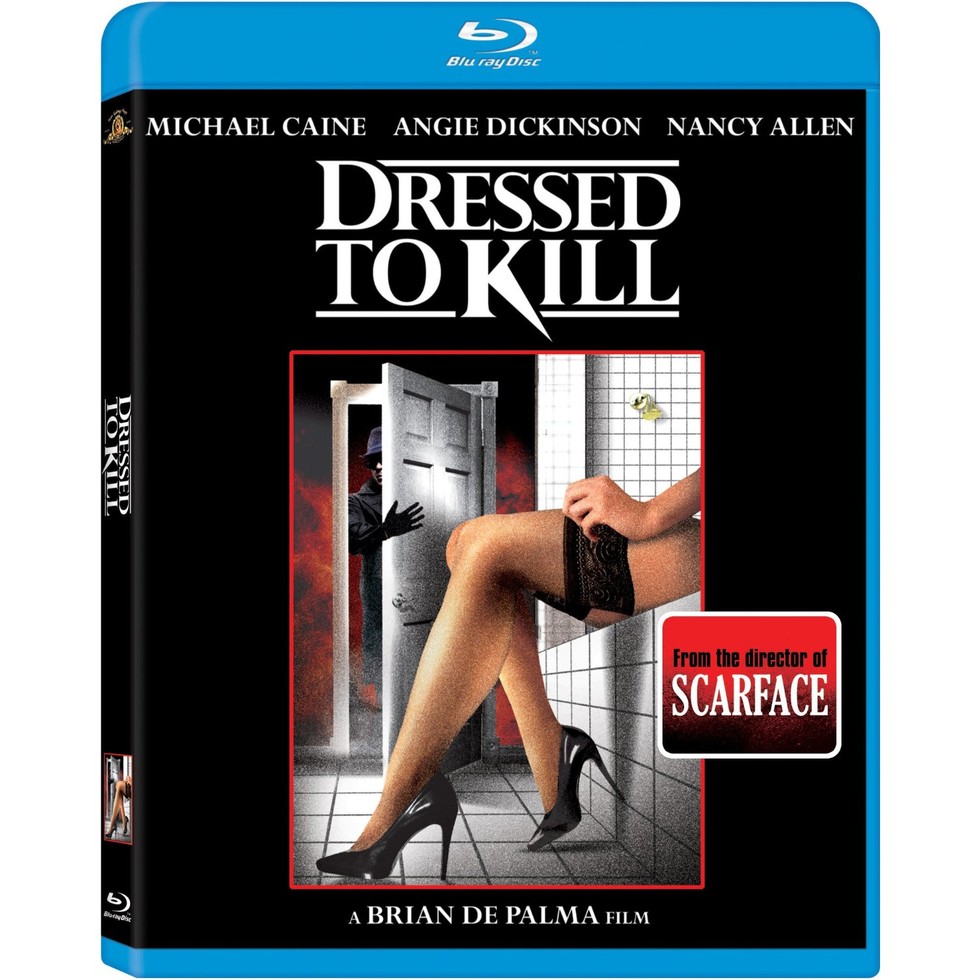 Out this week on Blu-ray is
Brian De Palma
's suspense classic,
Dressed To Kill
(20th Century Fox). This 1980 Hitchcock homage starred
Angie Dickinson
as Kate Miller, a frustrated wife and mother who sees her shrink (
Michael Caine
) and later gets picked up by a stranger at the museum (the playful tracking shots at the gallery are perfection). After she leaves her lover's apartment she remembers she left her wedding ring on the night stand. As she ascends in the elevator, however, a mysterious woman with a straight razor is waiting for the doors to open. The cast also includes the fabulous
Nancy Allen
as a high-priced call girl who witnesses the crime and hooks up with Kate's techno-savvy son, played by
Keith Gordon
(the two later track down the murderer they believe to be one of the psychiatrist's patients). With elegant camerawork and a great score by
Pino Donaggio
, this is a fiendish delight from beginning to end. The Blu-ray includes an uncut version of the film and comes with commentary and making-of featurettes as well as a short on the controversy the film stirred up when it was released. Ironically there's a sticker on the outside of the Blu-ray that states: "from the director of
Scarface
." To be honest, I went to see
Scarface
because it was a De Palma movie, and
Dressed To Kill
is De Palma at his best.