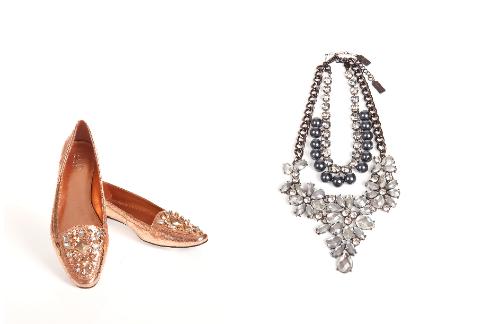 One of our very very favorite stylist's ever Miss Lori Goldstein has taken her high-fashion act onto QVC, our very favorite home-shopping channel. Is America ready for the woman whose work in Italian Vogue is legendary?
Lori says, "The thing about clothes for me is how you put them together... so the clothes from Italian Vogue will work for some in that way , but also the same pieces will work for another type of dresser. We can all own the same thing and wear it in a totally different way -- and that's the fun part of clothes."
About the pieces she's hokking: " I'm wearing my jacket that were featuring -- this great black crepe jacket that has this uneven ruffle on the bottom. I might have to feature it with my blue croc studded Hermes belt and my leggings that I love."
On being on QVC: "I've been wanting to do this for years. I have always been intrigued that I somehow have been obsessed with all things gorgeous and expensive since day one in Ohio, and also know that there are so many people out there with the same obsessions without the funds, and after so many years of being totally blessed with seeing and meeting and learning, this is my way of giving back."