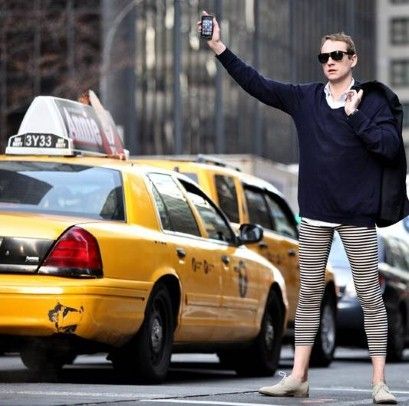 Here's a trend we were only sort of aware of (and are very, very weary of): meggings. Men's leggings are now being sold at Barney's, Uniqlo and Nordstrom and are being spotted around NYC. Since it's apparently happening whether we like it or not, a few words of advice: you probably have to have a very good figure to pull them off, and for everyone's well-being, wear snug, supportive underwear. [via Telegraph UK]


...And here's Anderson Cooper on how he will not be wearing meggings anytime soon.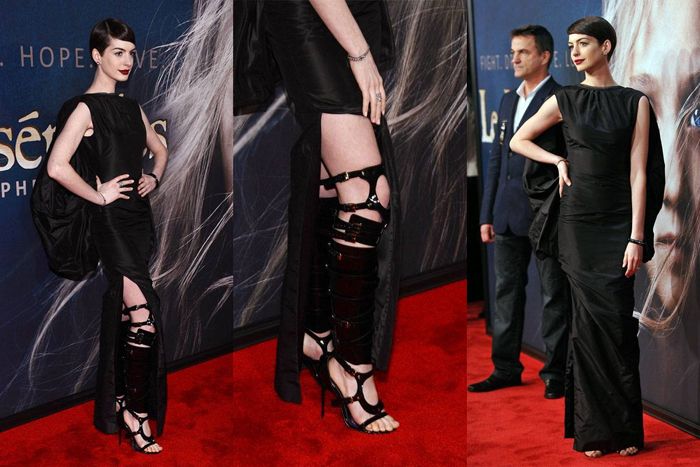 Anne Hathaway wore a parachute-y Tom Ford dress to the second Les Misérables premiere last night. The boots, also by Tom Ford, were custom made of faux-leather to adhere to her veganism. We support the move towards faux-leather but aren't 100% sure how we feel about this look. [via The Cut]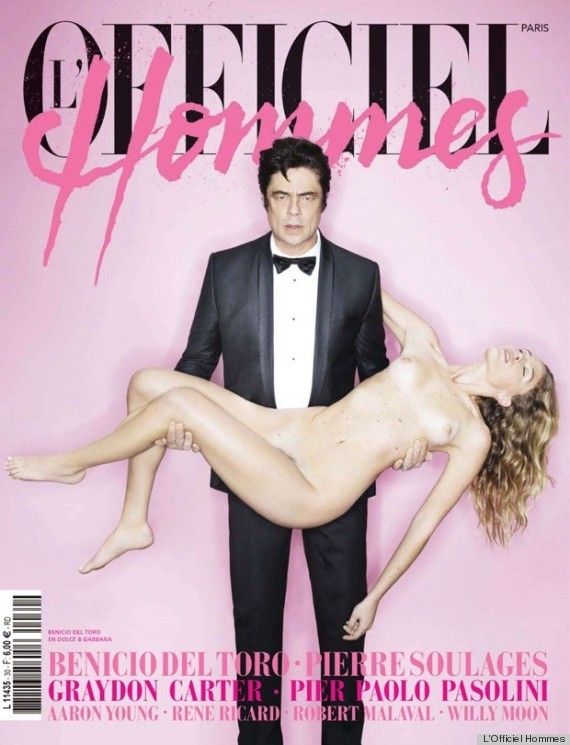 Benicio del Toro is holding an unconscious-looking naked lady on the cover of L'Officiel Hommes. Because nude, voiceless women aren't represented enough in men's magazines. [via Huffington Post]


Cameron Russell is our newest girl crush! Watch her TED x MidAtlantic talk wherein she speaks incisively and honestly about modeling. Highlights include her acknowledging that she's onstage because she's a "pretty, white woman," asks young girls to dream of careers above and beyond modeling, and concedes that modeling isn't really a "career path," but is more "akin to winning the Power Ball." We were clapping in our seats. [via Fashionista]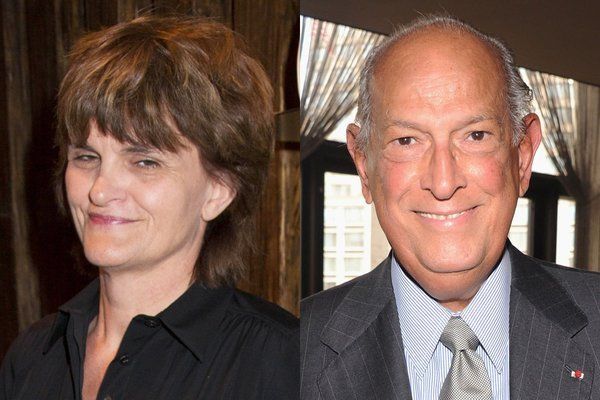 Oscar de la Renta and Cathy Horyn have ended their beef (sorry, had to). Horyn was invited to go backstage before de la Renta's pre-fall show last night and both report that all is well between them. [via WWD]
Andrej Pejic channels Chelsea Girls Edie Sedgwick, Candy Darling, Nico, and Andy Warhol himself in this DuJour spread shot by Tony Kim.


Listen to Bill Cunningham talk about menswear being the "next big thing." Apparently bike messengers were the harbingers of said fashion revolution. [via Towleroad]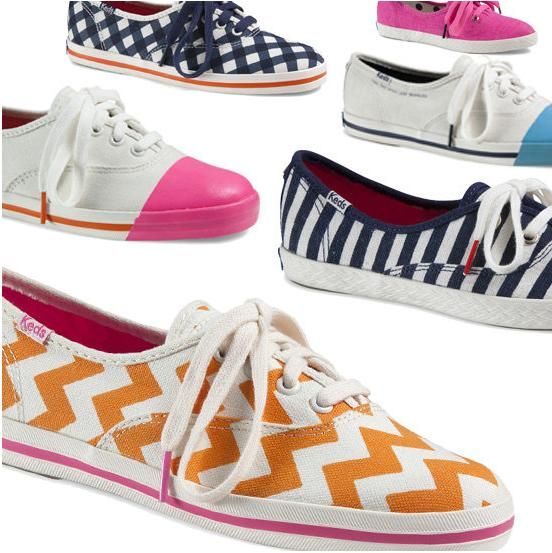 For its 20th anniversary, Kate Spade is releasing a capsule collection with Keds. We especially like the pink-dipped shoe that reads "Kick up your heels." [via Fashionologie]