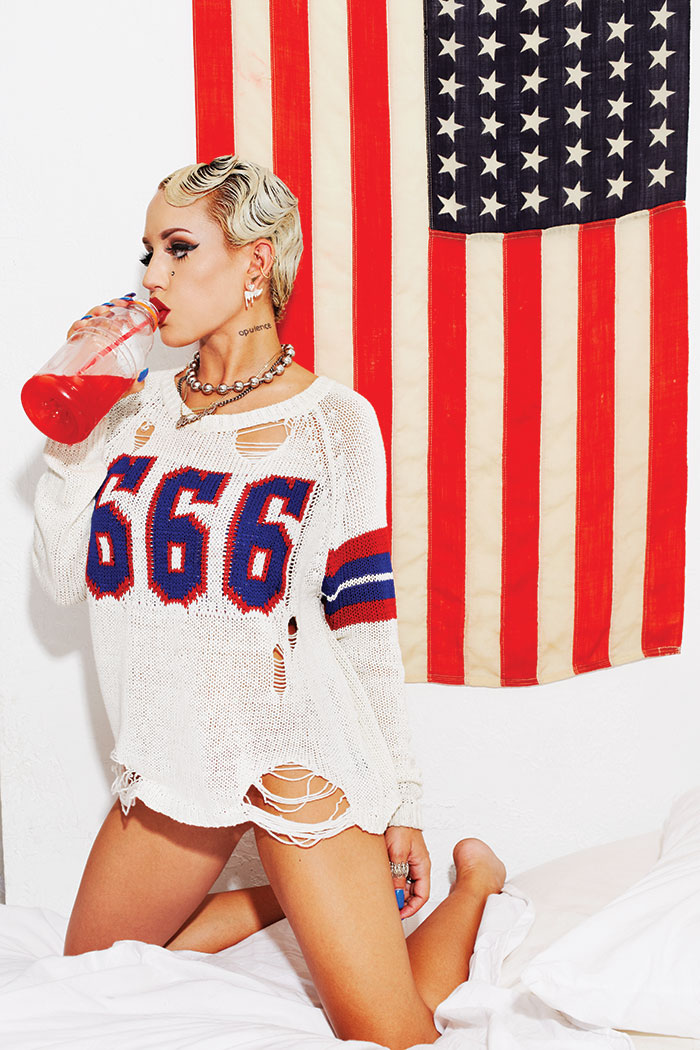 Over the last two years the 24-year-old shock rap queen Brooke Candy has thrashed her way into the cultural zeitgeist. She first made a name for herself in the Los Angeles after hours scene as a high-profile stripper (being the daughter of Hustler Casino's president and all) as well as a flamboyant, provocative performer and party host (she made a memorable cameo in Grimes' video for her song "Genesis" and emceed Azealia Banks' West Coast iteration of her Mermaid Ball).
Now after releasing rubbernecking singles like "I Wanna Fuck Right Now" and "Pussy Makes the Rules," Candy is readying her as-yet-untitled debut album for mainstream dominance. She's working with superstar Australian pop star Sia and plans to emerge from the underground with her role in LGBT culture intact.
"There needs to be a strong, queer role model in younger people's lives. I just want to be able to preach to little girls," says Candy. But that doesn't mean losing her raw imagery and sound. "It's going to be the exact same message, the exact same person..." she says. "The visuals might even get weirder."
More of Our Favorite Female DIY Musicians