DIY The "Stranger Things" Halloween Costume Of Your Sweaty Nighmares
We already know that this year's Halloween parties are going to be lousy with Elevens and Barbs, but what about the real star of Stranger Things? I'm speaking, of course, of the hulking tooth-faced flower monster that stalks our reality and snatches people into its dark, alternate dimension to cover them in goo and ultimately eat them, the demogorgon. The good people at Vulture have anticipated your need to destroy your Uber rating, disperse long bathroom lines, and make our nation's roving packs of killer clowns shrink in terror with a Demogorgon costume tutorial guaranteed to get you anti-laid.
This is the very definition of "not playing"...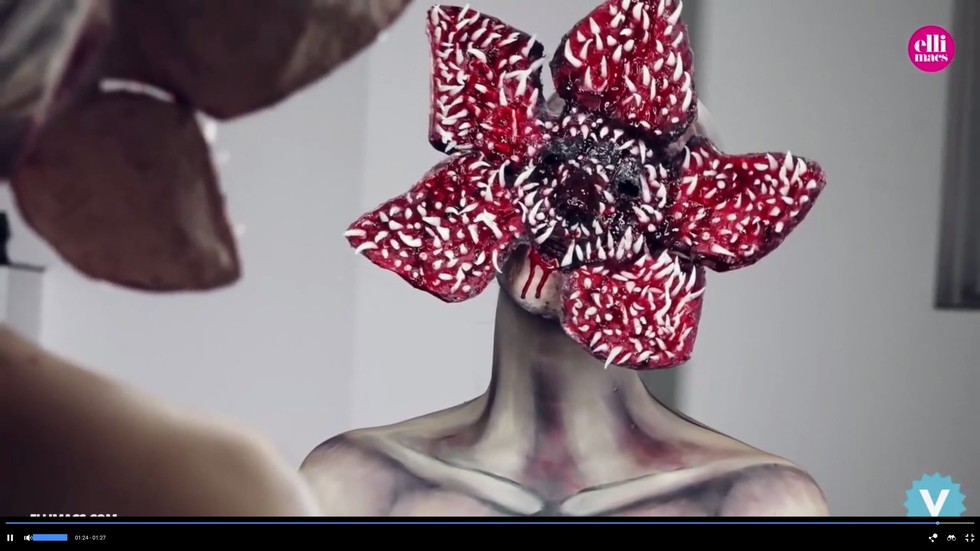 Here's what you'll need to GET THIS LOOK:

Wire
Masking tape
Liquid latex
Flour
Food coloring (red and black)
Ellimorph plastic (white)
Yarn (red)
Varnish (clear)
Runny fake blood

Splash image via Netflix
[h/t Vulture]