Stage Notes: THIRTYNOTHING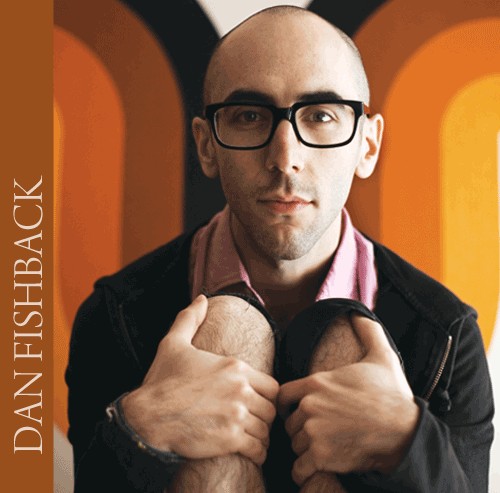 Theater maker/performance artist
Dan Fishback
has been making a fine reputation for himself as a smart, funny and irreverent solo performer.  Here, in
THIRTYNOTHING
, he juxtaposes tales from the early days of the AIDS epidemic with his own experience of growing up gay in the suburbs.  Searching for role models and father figures, it wasn't until he came across people like
David Wojnarowicz
that he found personal heroes that he could relate to. 
Stephen Brackett
directs the multi-media piece.  I spoke with Fishback. 
Hi Dan.  I think the sentence that caught my eye in the press release was "Dan Fishback is as old as AIDS."
Actually I turn 30 a week after the performances.  The title of the show comes from that it's the 30th anniversary of the AIDS crisis and it's also my 30th birthday.  I thought that was weird. 
How old were you when you first learned about AIDS?
When I was younger, I knew of the disease but I had no idea it had anything to do with gay people.  Not until very recently did I get a clear scope of the devastation.  And the other part of "thirtynothing" comes from the sense of absence in my whole life.  I've always felt this sort of void, and I never really knew what it was.  But it was only now, having undertaken this project to explore the lives and work of gay artists who had died of AIDS, that I've understood that the absence of forefathers has existed as a presence in my life.  So the process of working on this show has changed my life. 
How has it?  Or is that what the show is all about?
We learn this in the show; the details are in the show.  But, in a big picture sense, I suddenly felt like my life made more sense in the context of people who came before me. 
OK, give me some examples.  I'm not familiar with Mark Mossisroe.
Mark Morrisroe was a photographer/filmmaker.  His sense of not just artistic freedom, but freedom in his life, has made me acknowledge that in myself; and made me recognize a wilder part of my own self.  And there are lots of details about that in the show. 
How about David Wojnarowicz?  I know a lot of his work.
When you were my age, and you're gay, and you were a teenager in the '90s, living in the suburbs, there was lots of information about gay people.  But it was all about the worst kind of gay people.  You'd imagine that gay people were boring, stupid, shopaholic, waxed, muscle idiots.  I would sit there and think, "No gay people are smart and angry.  How come there is not one smart, genuine angry faggot who speaks to my experience?"  Then I discovered David Wojnarowicz, relatively late in my twenties.  I read "Close to the Knives," and I went, "Oh, OK, of all the people I hope exist, you exist." 
Then the past decade has been very eye-opening for you?
In the past 10 years, my queer generation has been re-creating, or re-vivifying, an alternative queer culture that has been decimated by AIDS.  More and more people my age have started to look back and ask questions, and reclaim our history.  I think this is just the beginning.  I think we are at a moment where more queer people are going to be making work about history.  We need our history to feel whole as human beings. 
Dixon Place, 161A Chrystie St., (212) 219-0736. Through Oct. 22. $18 (door), $15 (advance). Tickets available here.