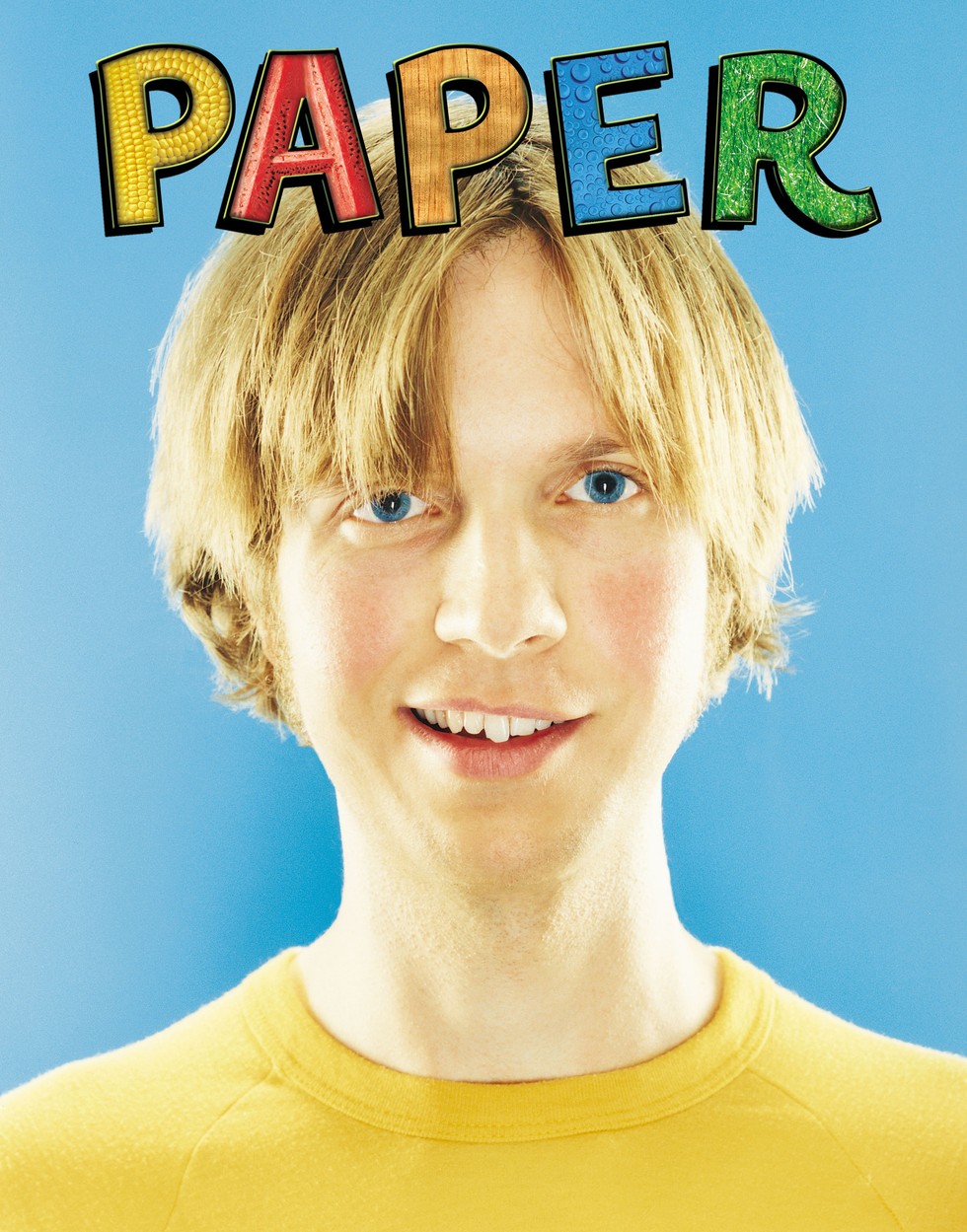 In honor of his birthday today, we're re-posing these Beck photos from our July/August 1996 music issue. The photos are very cute and Beck looks especially floppy-haired and alternateen heartthrob-esque, but what in after-school-90s-thrifting hell is going on with the cover and Beck's front tooth? Hansen naturally has one front tooth that's slightly longer than the other and isn't totally noticeable (see below), so why, then, does he appear to have a long, pokey shark tooth? We went to our editorial director, Mickey Boardman, to find out what happened:
We were shooting Beck and he had been very picky. He wanted Ellen Von Unwerth to shoot it and his team was just very high maintenance about the whole experience. And at that time in our history we were very much not into having a celebrity make requests like that. We resented it. If someone even suggested a photographer who they wanted to shoot them, we were outraged. Now we realize that, of course, that's totally normal and happens a lot. So we had the photographer Dah-Len shoot him, who's a little nutty, but was doing a lot of our covers at the time. And they just did not hit it off at all. It was our summer music issue and we were trying to do something to make the photos more music-y. At the last minute we got permission from a very fancy guitar place to borrow a $6,000 guitar for the shoot. An intern was on his way, in a taxi, from the guitar place to the studio but Beck decided he was leaving early. He was not into it. So, anyway, in real life one of his front teeth is a teeny bit longer than the other, but we lengthened it more. I don't know if we did that out of spite, because we were pissed that he left the shoot, or because we thought it was cute and quirky and wanted to exaggerate it even more. I'm sure it was more that than spite. It's one of my favorite covers ever. I'm not sure if Beck liked it. We never heard back about it.
Yeah, something tells us this was our last ever Beck cover.