Thurston Moore, co-front human for Sonic Youth, has announced a collaboration with Democratic presidential hopeful/phenom Bernie Sanders, through the Joyful Noise label.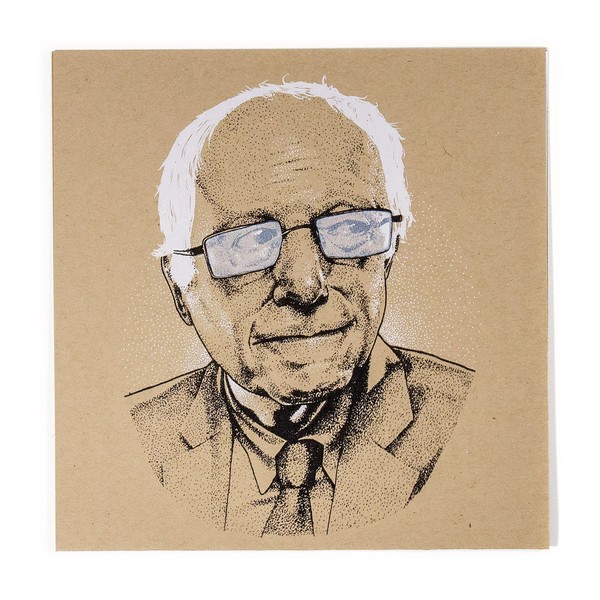 "Feel It In Your Guts" cover art
The project, titled "Feel It In Your Guts," is a twelve-string acoustic piece, interspersed with soundbites from Bernie's most popular campaign speeches, specifically about the negative aspects of capitalism, social/civil justice, and socioeconomic inequality.
Karl Hofstetter, president of Joyful Noise, issued a statement in regard to the collab:
Being a weird-o indie rock record label, we are fortunate to work with a variety of incredible musicians, including, on occasion, the great Thurston Moore. Amazingly, the Bernie campaign responded, and within a week or so, we heard that Bernie himself was into the idea. The amazing folks at the Bernie campaign have worked closely with us to make this crazy collaboration a reality.
The track is limited to 1,000 hand-numbered copies, and is currently available digitally, and also on vinyl (for free, if you donated to Bernie's campaign).
Well, duh!
Saunter on over to Joyful Noise's website to buy "Feel It In Your Guts."
Meanwhile, in other Sonic Youth news...