Without even dressing up for All Hallow's Eve this year--arguably a year of transcendent costume takes and (premature) victories, Solange Knowles conquered the H-Ween game before that game even began. The singer posted an Instagram video of herself galavanting around a hotel lobby in the gold body paint and garb she wore in the "Cranes in the Sky" music video, during filming for it.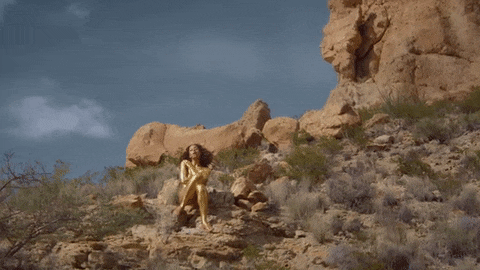 Solange explained that she didn't dress up this year, but, in her case, a retroactive offering can still count.

She also paid homage to none other than Joanne "The Scammer" Prada (Branden Miller), sauntering through the hotel's electric sliding doors, and sashaying 'round the room. "Take that, Joanne Prada! Mr. Scammer, living the caucasian life, but I am NOT the one."

Dare I say, Solange upstaged even her older sister in the Hallowish department...
In the words of Joanne, the Knowles family is iconic. Honestly. Truly.