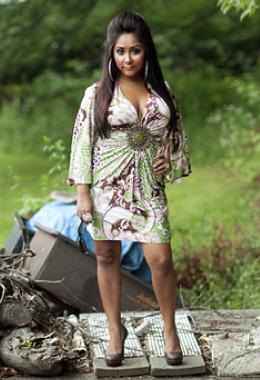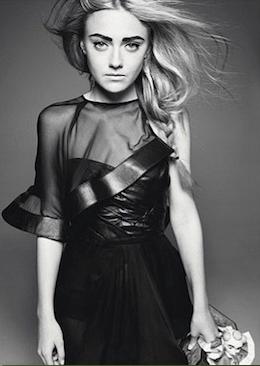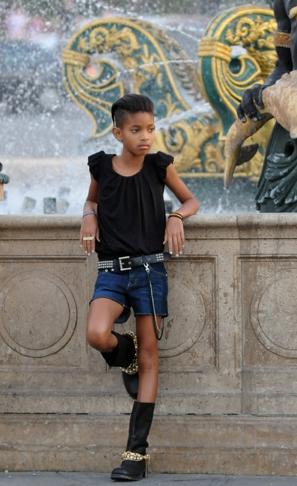 In this week's Sunday Styles
Cathy Horyn
compares
Snooki
to
Elizabeth Taylor.
"The reason she makes me think of Elizabeth Taylor -- quite apart from the unbridgeable divide of talent and beauty -- is that photographs of Ms. Taylor in the 1960s, many of which recently ran in Vanity Fair, confirm a short, busty woman with high hair, big jewelry, garish taste in clothes and a complete indifference to the cyclonic effect that all that produced." [
New York Times
]
Check out a very eye-brow-y
Dakota Fanning
shot by
Tom Munro
for
Russian Vogue
.
[
Racked
]
Stella McCartney
introduces glow-in-the-dark sneakers to her fall
adidas
line. [
CocoPerez
]
Jonathan Adler
's namesake drink is iced tea with milk instead of lemon. [
Twitter
]
JustJared has photos of nine-year-old Willow Smith (daughter of Will Smith and Jada Pinkett Smith) on the set of a fashion shoot in Paris. [JustJared]

Mmmm... mixed olvies. Here are fall 2010's color trends. [Refinery29]

Anna Sheffield's chic and sassy jewelry line Bing Bang's three-day sample sale begins tomorrow. (153 Lafayette St., July 27-29, 12-7 p.m.)
The ring below is for sale!