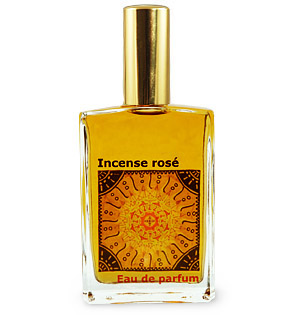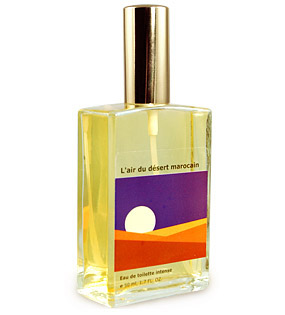 Generally speaking, there are two types of fragrance companies. Big corporate conglomerates, generally attached to fashion houses, which develop scents for the quick sell in a market that's filled with all sorts of products. Sometimes these fragrances are wonderful and nuanced, like Hermès's Un Jardin Après La Mousson, and other times they're something less nuanced. Think what you will about Paris Hilton, but her Heiress perfume smells like a mix of stale bubblegum and Jolly Ranchers, and I don't know many heiresses who'd want to smell like that.
On the other side of the spectrum there are the artisans -- perfume houses that sell in only small batches, typically in high-end, hyper-curated department stores, or sometimes solely in fragrance shops, like Manhattan's awesome Aedes de Venustas or L.A.'s Scent Bar. Tauer Perfumes is the epitome of this type of niche perfumeur. Working alone from his apartment-studio in Zurich, Andy Tauer, a former chemist and one-time amateur perfumeur, has created a line of scents that's captured the hearts and minds of both perfumistas and non-crazy perfume customers alike.
These are incredible fragrances. Tauer himself is known within the perfume blogosphere as a genius craftsman and, sweetening the deal, a really, really nice guy. Each of his eau de parfums is worthy of "signature scent" status -- an idea known to those fragrance-nuts who want that one perfume that captures their own essence, and that will forever follow them in an olfactory cloud. But each of these fragrances is multi-faceted and compelling enough to suit anyone who wants a fragrance to convey that there's more beneath the surface, a fragrance which conveys both something of adventure and mystery and at the same time smells just plain good. One spray of any of them will draw you in, not only because they're so evocative, but also because there is something deeply, deeply seductive about each of these scents.
One of his newest fragrances, Incense Rosé, captures that sort of overdetermined ambiguity with ease and perfection. Layers of smoking frankincense and unique woodsy accords, from Texan cedar and a warm vetiver, are given depth by well-placed notes of bergamot and clementine up top, amber and patchouli below, with an animalic and leathery note of castor. This whole complex revolves around its antithesis -- a veiled rose, a unique floral note that lends to the scent something of a softer, more feminine quality. But because the rose is placed so far in the background, it draws you through the incense, only slowly revealing itself as a refined, warm, and steely center, like a solitary rose guarded by sultry and smoky woods. Forgive me for musing aloud, but these two ideas are juxtaposed in such a way that it doesn't quite produce ambiguity -- rather, we get something of a vulnerability. The dignified rose and the smoldering incense, while seamless in execution, and even joyful in combination, don't quite align -- and that's exactly what makes this perfume so profound. One side gives lie to the other. It's like a refined Annie Oakley or one of those old Barbara Stanwick characters -- a woman with a tough exterior who ultimately shows herself to have a heart of gold. And the supreme balance of composition has the rare effect of rendering this structure askew. Maybe at the center is the austere rose instead, but what's lurking under the surface is a mysterious, musky seductress. Of course, this is the tail end of a cold New York winter. I can only imagine that the scent would open up and become even more joyful in warmer months. But because of the intrigue it sets up, I've got to believe Incense Rosé would be loved by anyone who wants to convey a nuanced and thoughtful sense of mystery, depth, and self --possession in the form of a fragrance.
This type of evocation permeates the whole spectrum of Tauer's seven scents. Take L'Air du Désert Marocain. I've never been to the Moroccan desert. And I've certainly never met a beautiful 19-year-old Moroccan boy, glistening with sweat after hauling spices to and from the souq, heavy with muskiness but heady with the sweet smell of Ras el hanout. One whiff of this fragrance and that image --admittedly unenlightened but entirely compelling -- wallops me over the head. Sweet and rich, then arid, dry, and musky, L'Air du Desert is utterly unique and 100 percent Tauer. It's at once so immensely comfortable and at the same time so well-crafted that Luca Turin, the most prominent of perfume critics, wore it at his wedding.
This is really the tip of the iceberg. Each of these scents, from the Texan highway of Lonestar Memories to the unfolding lavender garden of Reverie au Jardi, presents an entirely unique vision. The line is available online at Tauer Perfumes and at Aedes de Venustas. $100-110 for 1.7 oz bottles.
***
Previous Smell Ya! Posts: