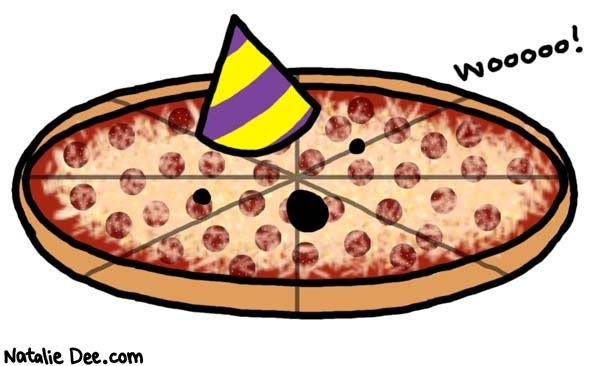 Before we head over to our
2012 Nightlife Awards
tomorrow night, October 10, we're going out for some pizza. Actually, we'll be having lots of pizza because we're going to
St. Anthony's Church
(154 Sullivan Street) for "
Slice Out Hunger
" AKA "New York City's biggest pizza party"!  All the proceeds from this charity event will go to the
City Harvest
food rescue organization.  Doors open at 6 p.m. and just pick up a bunch of $1 tokens at the door and then you can redeem them for a slice, a soda or a raffle ticket.  Over 30 local restaurants are providing the pies including: Motorino, Lombardi's, John's, Arturo's and Two Boots. Below, a complete list of vendors:
Joe's Pizza
Lombardi's
Difara
John's of Bleecker St.
NY Pizza Suprema
Rubirosa
Forcella
Cowboy Pizza
Da Mikele by Luzzo's
Keste
Pizza Box
Merilu Pizza al Metro
Boston Pizza Co.
Tosca
Ben's of Soho
Pizzeria Giove
Lucali
Grandaisy Bakery
Naked Pizza
Pala
Prince St Pizza
Rizzo's Fine Pizza
Farinella
Sam's Restaurant
Two Boots
Motorino
Slice
Arturo's
Don Antonio by Starita
Sottocasa
L'asso
Luzzo's