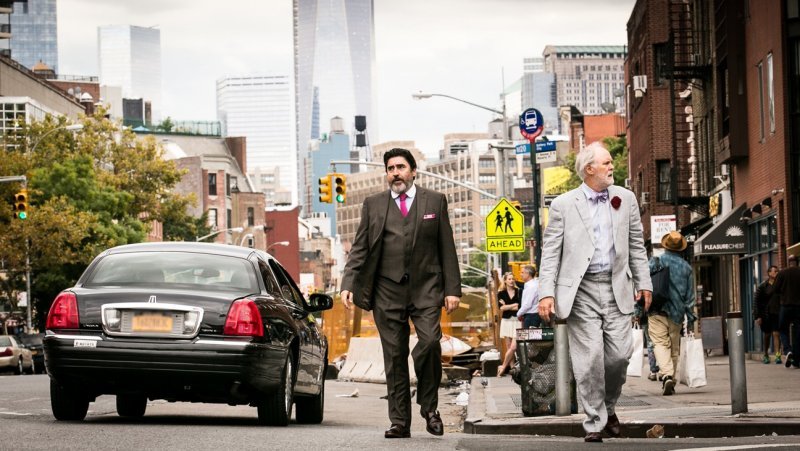 Love Is Strange
A tender portrait of two aging lovers, Ben (John Lithgow) and George (Alfred Molina), who finally decide to marry after 39 years together. Unfortunately it results in George losing his job as a music teacher and they are forced to sell their apartment and split up --  sleeping separately at relations around Manhattan. George ends up with a gay cop (Cheyenne Jackson) and his boyfriend, who entertain nightly. And Ben stays at his nephew's (Darren Burrows) with wife (Marisa Tomei) and moody son (the exceptional Charlie Tahan). Ira Sachs' film is heartbreaking without being maudlin or false. The film ends on such an unexpected, poignant, moment of grace it literally took my breath away. One of the year's best films.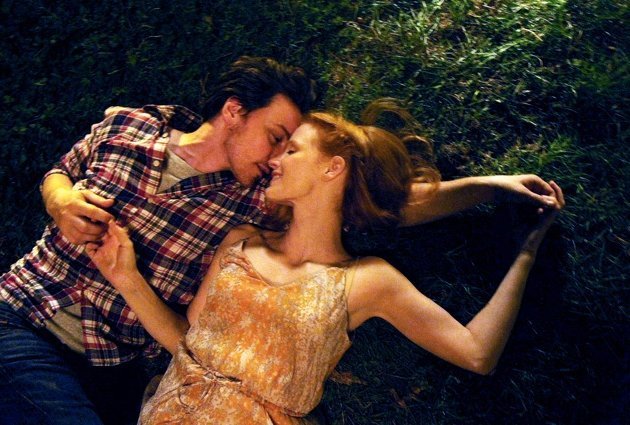 The Disappearance Of Eleanor Rigby
A married couple, Conor (James McAvoy) and Eleanor (Jessica Chastain), have suffered an incredible loss and their relationship has unraveled. Suicidal, Eleanor has moved back home with her mother (the sublime Isabelle Huppert) and father (William Hurt) and sister (Jess Weixler), and has gone back to school, befriending a sardonically smart professor (Viola Davis). Conor is left tending a failing restaurant with his buddy (Bill Hader), and heartsick over losing Eleanor. So he begins stalking her to win her back. This extraordinary film is winningly directed by Ned Benson with great economy, artful simplicity and heartbreaking poignancy.  It's a movie that deservedly breaks your heart.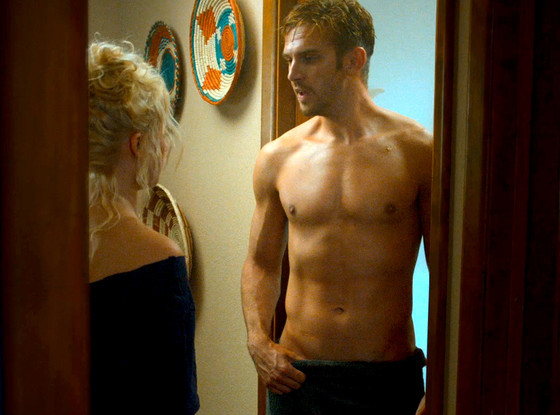 The Guest
Adam Wingard (
You're Next!
) goes for a different kind of home invasion with this wickedly enjoyable film about a super soldier (
Downton Abbey
's Dan Stevens) who shows up at the door of the Peterson family, claiming to have served with their late son in Iraq. He consoles the parents (Sheila Kelley and Leland Orser), who have been suffering with loss, and they invite him to stay with them. He wins over their son (Brendan Meyer) by putting a beat down on the bullies at school that torment him. But the teenage daughter (Maika Monroe) is suspicious, and when people start getting murdered in town she begins to wonder what kind of monster is sleeping down the hall from her. Stevens has the great ability of being utterly charming and malevolent at the blink of an eye, and when he goes all
Terminator
at the end (at a high school gym decked out as a Halloween maze) he's a joy and a terror to behold in this sardonic suspense flick.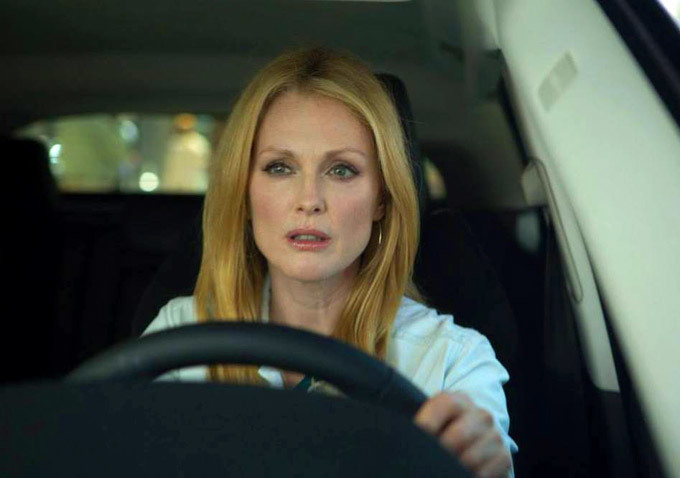 Maps To The Stars
 David Cronenberg's latest is an incendiary, corrosive dark comedy about the grubby desperate side of Hollywood from an original script by Bruce Wagner. Two stars are haunted by visions of the dead. Julianne Moore plays Havana Segrand, an actress frantic to land a role in a remake of film her own mother starred in. The other is young Hollywood brat Benjie Weiss (the incredible Evan Bird), who struck gold in a "Bad Babysitter" franchise and is just out of rehab. Havana hires Agatha (Mia Wasikowska), a strange girl with burn scars all over her body and  secrets of her own, as her assistant. The rest of the cast -- Robert Pattinson, John Cusack, Olivia Williams --  are superb, and Cronenberg's sleek, cold eye gives the film a creepy, unsettling, sheen. Julianne Moore infuses her needy, nightmarish character with real compassion. It's a staggering, full-throttled, performance.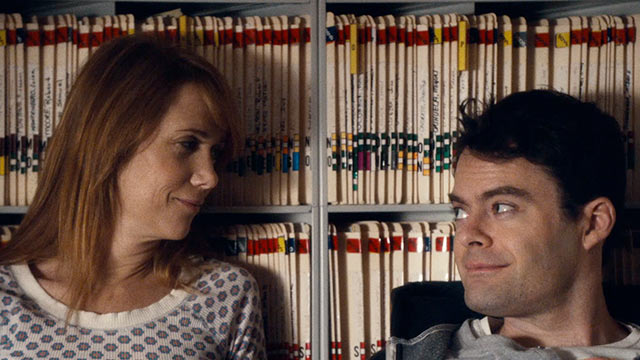 The Skeleton Twins
A bittersweet black comedy about an estranged brother and sister (Bill Hader and Kristen Wiig) who, growing up in a crappy household, fiercely bonded with an "us against the world" mentality. Milo (Hader) is an aspiring actor in LA, who, after a bad breakup with a boyfriend attempts suicide. Maggie (Wiig) rushes to his side and gathers him up and drags him to her upstate New York home where she is a dental assistant and married to a loveable lug (Luke Wilson). The cracks to Maggie's mask of normality start to show with the arrival of her brother. Smartly directed by Craig Johnson, with two spectacular performances by Wiig and Hader. To watch them bounce off each other is a joy. There's a wonderful funky humor and heart to this film.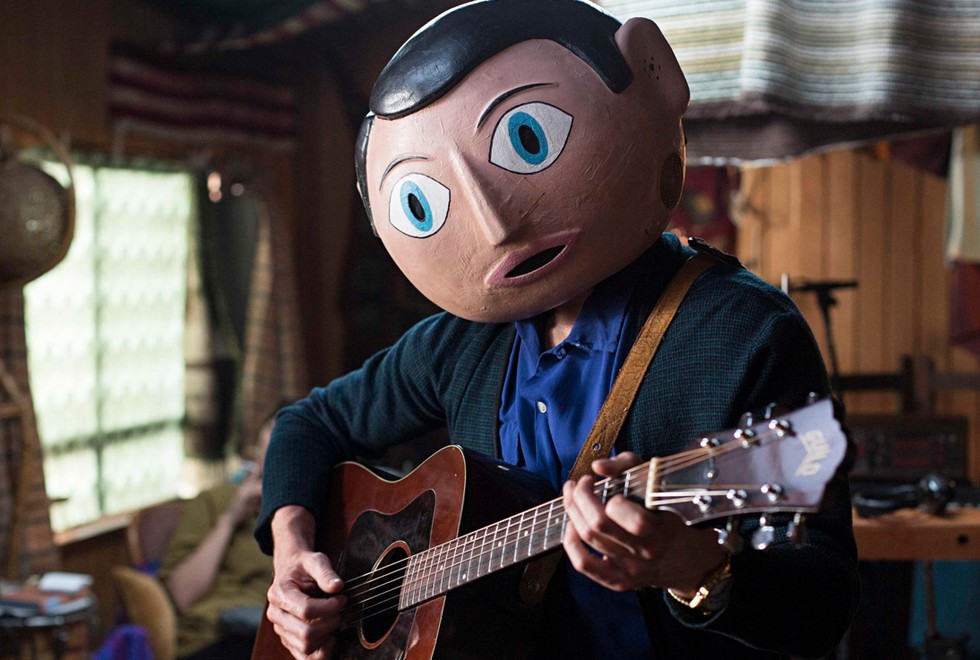 Frank

A fabulously freaky, darkly comic and unique gem about a dreamy British lad Jon (Domhnall Gleeson) who is accidentally thrown in with an eccentric band as keyboardist. The leader of the band is Frank (Michael Fassbender) who is always wearing an oversized, big, round, painted head which he never takes off. The band is hostile to Jon, especially Clara (a fierce Maggie Gyllenhaal) who is very protective of the sensitive, weird, Frank, but they thaw when all of them spend a long time at a wintery retreat composing an album. Director Lenny Abrahamson's marvelous film is achingly odd and, ultimately, strangely tender. This movie broke my brain.