Earlier this week, Sinéad O'Connor took to Facebook to accuse Arsenio Hall of aiding in Prince's death by giving him pills for decades. Hall didn't take well to O'Connor's claims and filed a $5 million defamation lawsuit against her.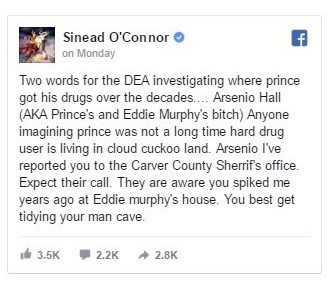 However, O'Connor clapped back with a response on Facebook titled "Regarding Arse-inio Hall's Laughable Threats." O'Connor continues to stand by her claims and proceeded to respond wiht statements like "I do not like Arsenio Hall" and "suck my dick."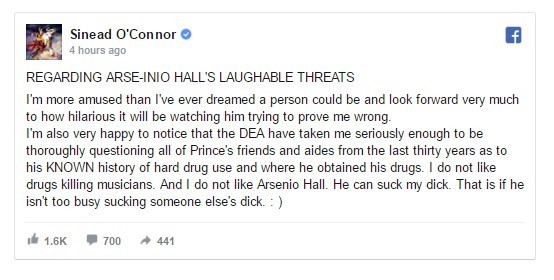 The DEA is currently investigating Prince's death. In the meantime, we'll be keeping our eyes on the O'Connor and Hall battle.
[h/t Pitchfork]