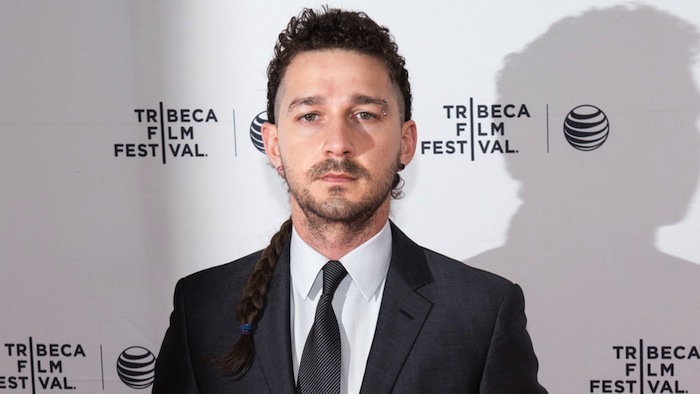 Shia LaBeouf, noted
artisté
,
Transformers
actor and 
useful Chrome extension
, can probably add "serial plagiarist" to his CV at this point, as he's (once again) been accused of plagiarizing a prominent underground rap crew in his newly-surfaced freestyle.
Incomprehensible and painfully awkward for the entire video's duration, MC Beouf compares himself to Tupac, all while throwing down odd tuna casserole-centric insults and um, tying in a reference to Galileo with potatoes (???). However, what we're mostly interested is why LaBeouf just can't come up with any original art -- especially as these new (and pretty founded) accusations come after last year's
blow-up with comic artist Daniel Clowes
, his string of 
blatantly copy-pasted apologies
 (from King Guwop, no less) and his whole Thomas Pychon paper bag "art" thing.