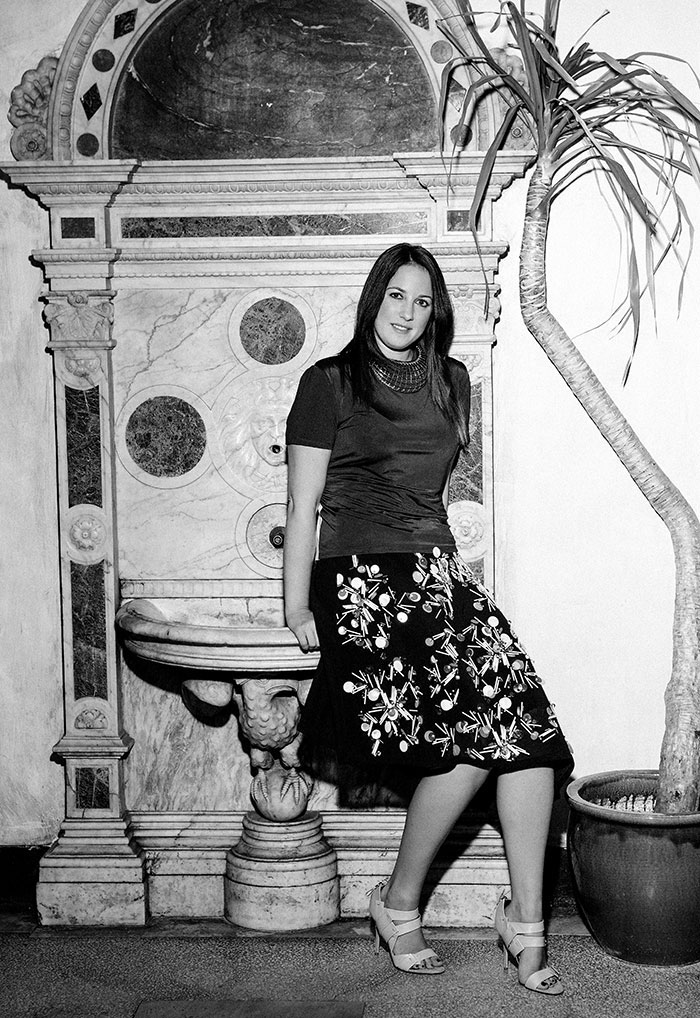 Theodora wears a top by Candamill over a dress by Tanya Taylor, 
necklace by Anndra Neen and shoes by Daniele Michetti. 
Where you've seen her: 
On the perennial soap The Bold & the Beautiful, or hanging out with her godmother, Queen Elizabeth II. 
Why she made the list: 
Despite a childhood spent with Princes Harry and William, as Princess Theodora of Greece and Denmark she considers her years of anonymous pavement-pounding in L.A. "some of the best in my life." 
On keeping her royal title under wraps... 
"I didn't want people to have an expectation with it, and I wanted the anonymity of just walking into an audition room and them not knowing anything about me. I found it easier to act that way-- I could just focus on the work."
On family time... 
"My parents moved back to Greece this past spring. They're really enjoying it. I have nine nieces and nephews and four other siblings. We go swimming together, take out a boat, cruise around. It's rare that we get together, so when it does happen it's great."
Hair by Dina Calabro at Wilhelmina Artists using Kérastase / Makeup by Natasha Smee at The Wall Group using Nars / Photographer's Assistant: Dean Dodos / Stylist's Assistant: Hailey Rozenberg / Fashion Coordinator: Kelly Govekar / Fashion Interns: Samantha Lewis, Katy Miller, Gabrielle Obusek and Olivia Valdez / shot At the Jane Hotel and Lafayette House.