Shears Hustle and Blow Opening Party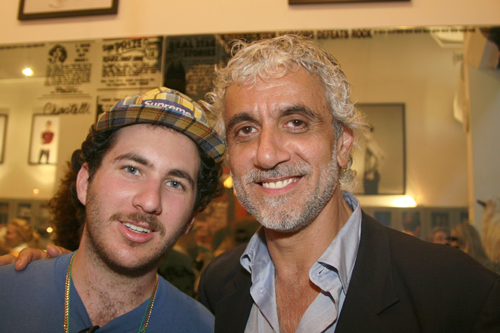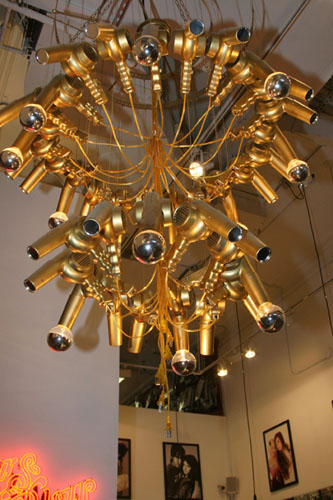 We hosted a really fun little party last night on Crosby Street in honor of my old friend hairstylist Ric Pipino's (pictured above with Mark Hunter) new hot venture. He has partnered with the fun cosmetics chain store Ricky's and is opening cute, inexpensive, super-groovy hair salons in the back of these shops (starting in NYC) called Shears Hustle and Blow. The art collective Faile did the logo and the shops are very fun-looking (check out the chandeliers here made of gold-dipped hairdryers).
The party was fun, especially when our Los Angeles girlfriend Leyla pulled up in her Hearts Challenger Ice Cream Truck with The Cobra Snake aka Mark Hunter in tow. New York is going NUTS for Leyla's ice cream truck (see Leyla in her truck below) and she is literally being STALKED on the streets. You can find her out front of the weekly Misshapes party starting this week plus all kinds of companies are chasing her ass to pull up at their parties. We asked Leyla to start a blog here at PAPER for the summer documenting the crazy adventures of a cute stylish ice cream truck driver in NYC for the summet... so that's gonna start soon. keep your eye out! Thanks to Caroline Torem Craig for the pix!!!