We're longtime fans of director and PAPERTV contributor Molly Schiot, and when she alerted us to her deeply adorable dog Maddy's fashion blog, She Loves Me Yeah Yeah, we fell in love right away. The blog features Maddy in various looks, LOOKS and lewks as she details her glamorous daily life, her romantic dates with her boo, and her obsession with Ryan Gosling all via a little writing assistance from Schiot's gf, Cass Bugge. There are also interviews with awesome people including MEN/Le Tigre's JD Samson and the Dum Dum Girls' Malia James, each of which are must reads. Below, some of our favorite shots of Maddy modeling and hanging with VIP pals.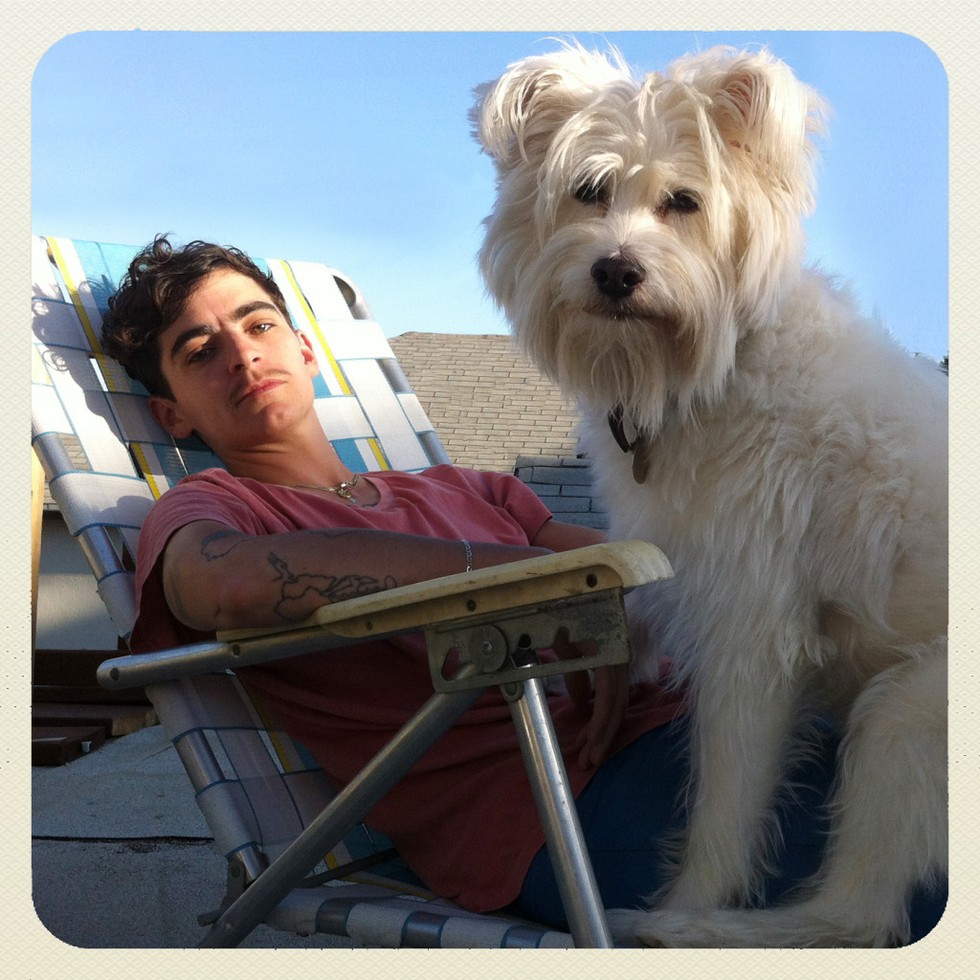 With JD Samson
.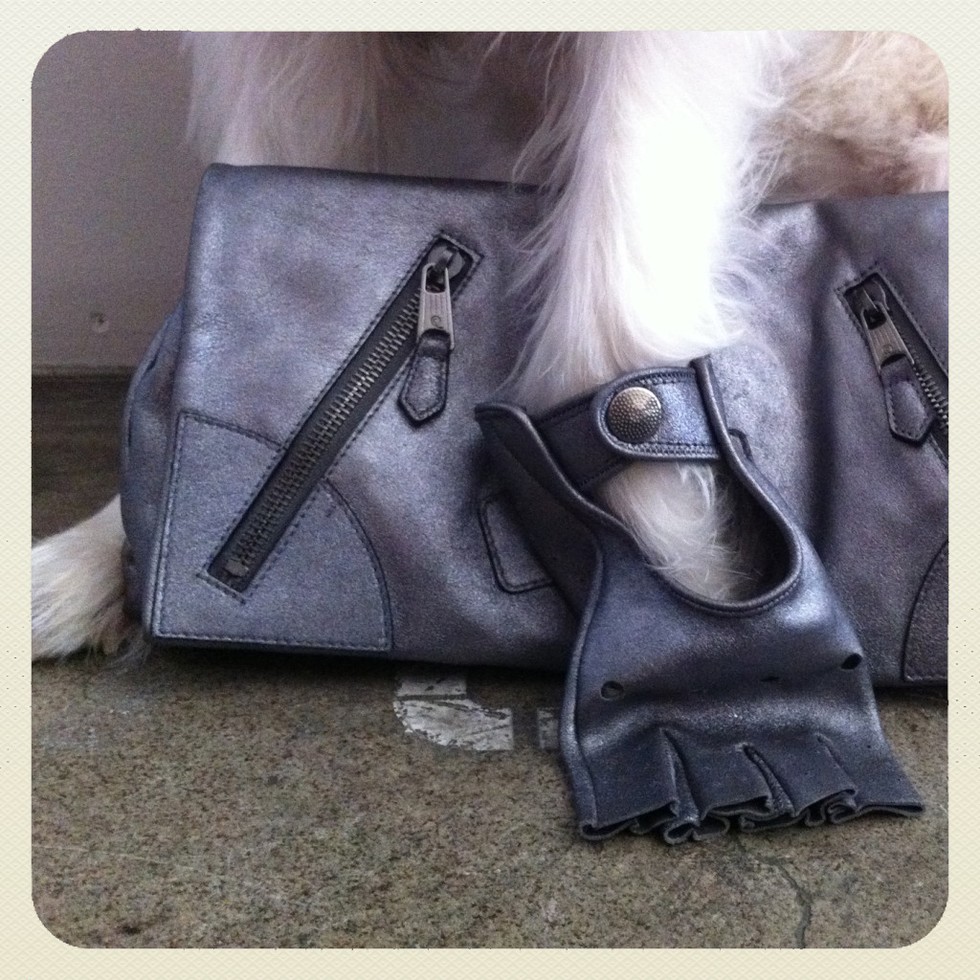 Alexander McQueen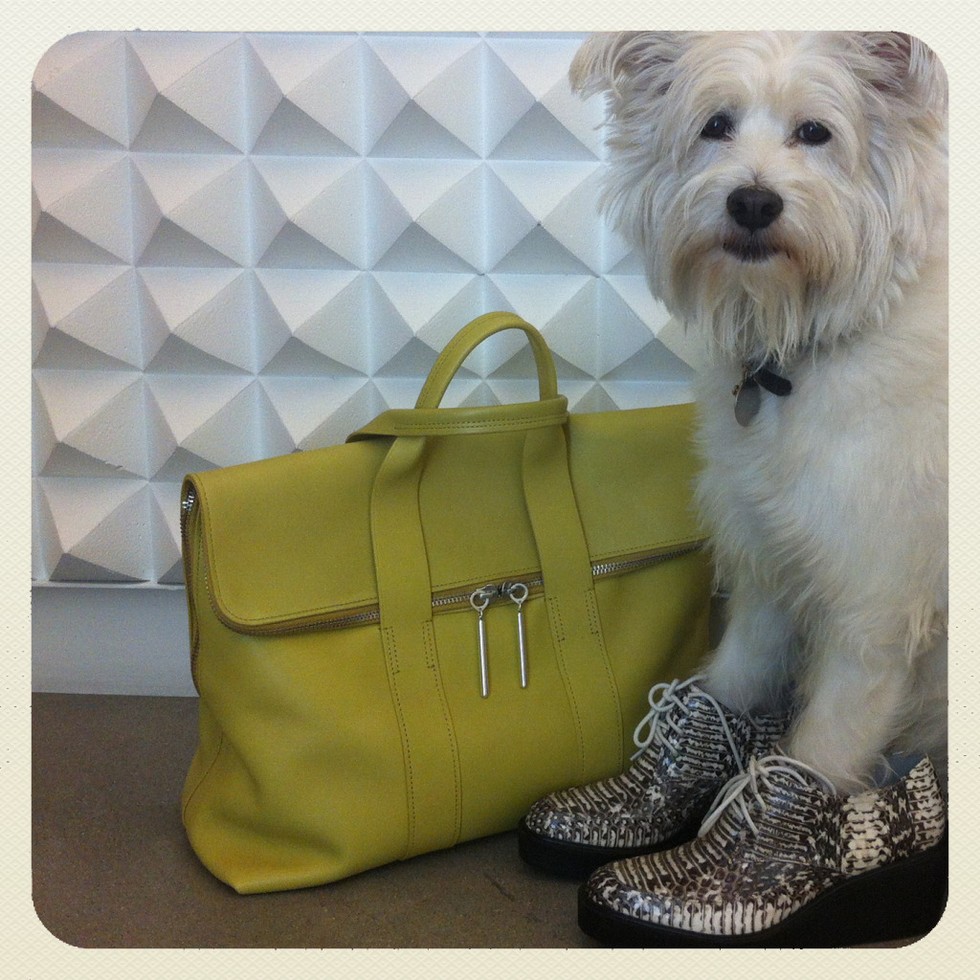 Phillip Lim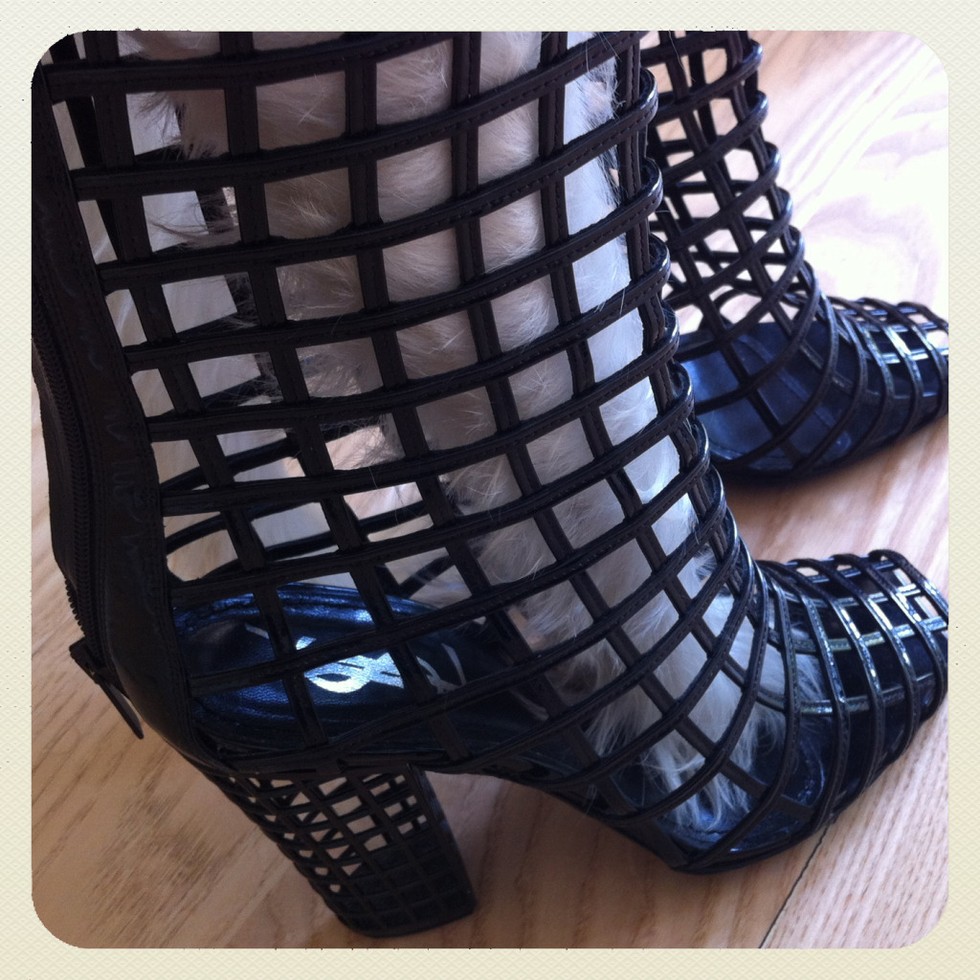 YSL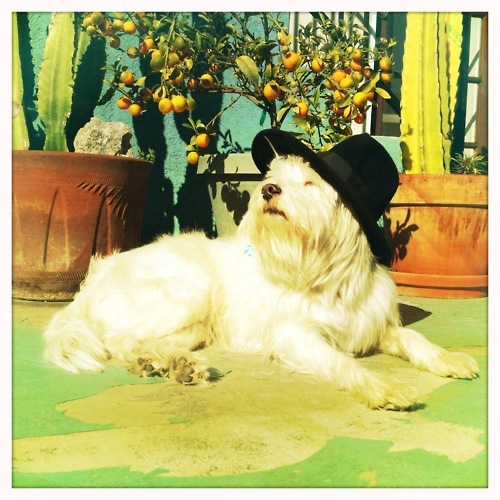 Anda and Masha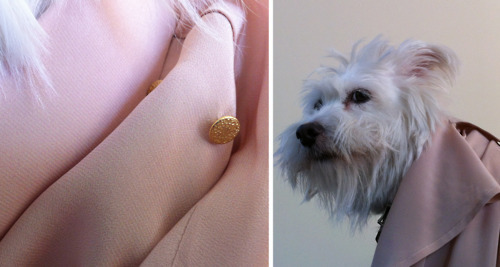 Rachel Comey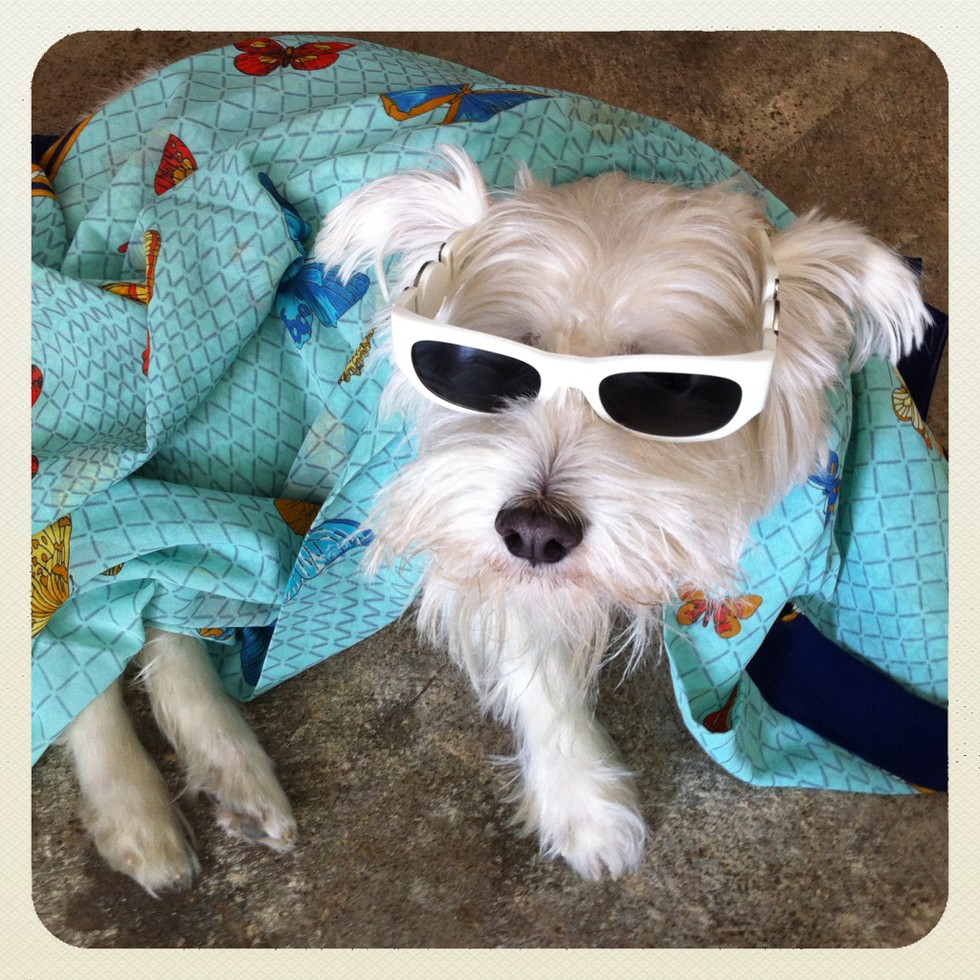 Hermes scarf and Versace sunglasses.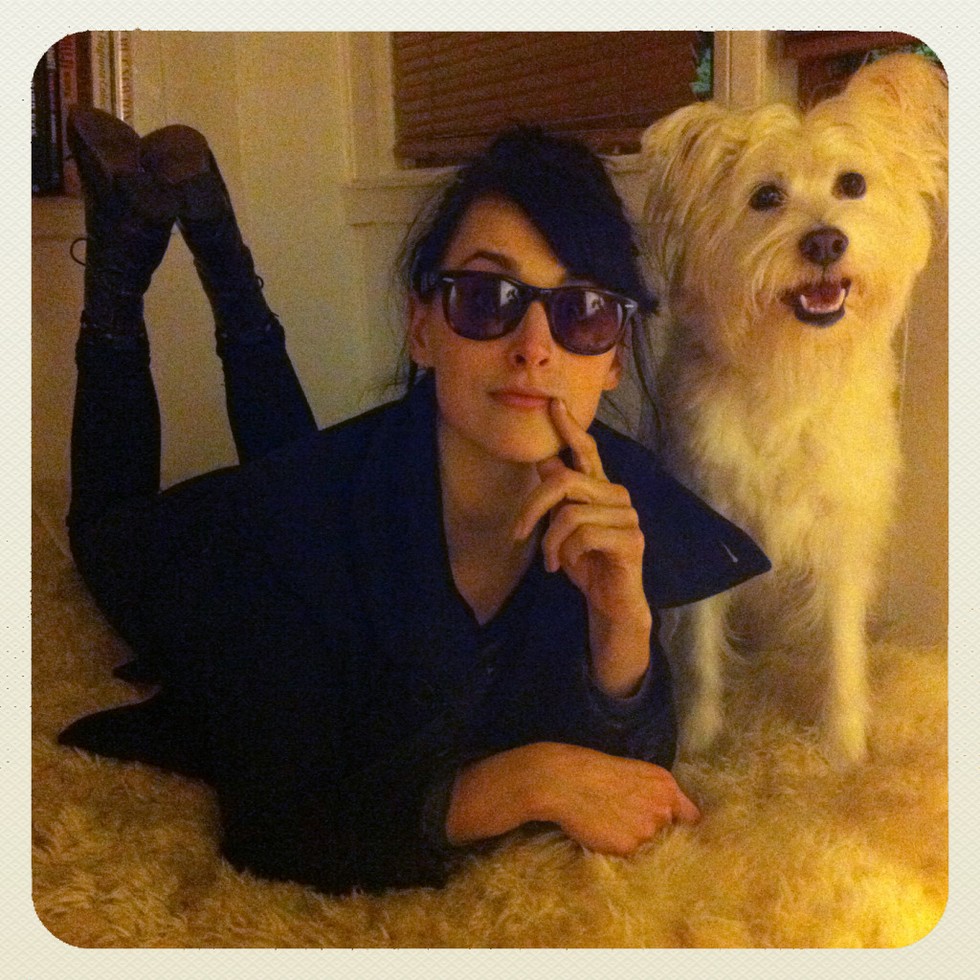 With Dum Dum Girls' Malia James.