Melancholic rock queen Sharon Van Etten has released a sucker punch of a track in tribute to the 49 lives lost in the shooting at Orlando's Pulse nightclub on June 12th.
The track "Not Myself," is a piano-driven ballad, with a surging orchestral accompaniment; Van Etten's swelling vocals spliced over looped, lullaby-esque humming.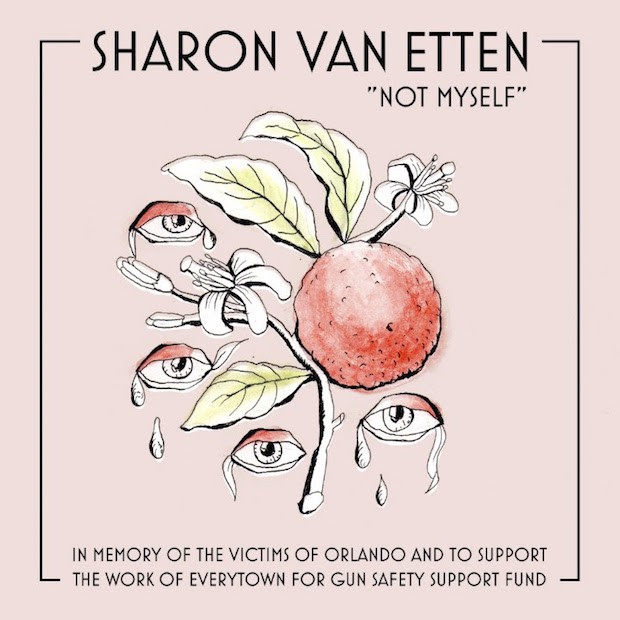 Proceeds from the track will benefit the Everytown for Gun Safety Support Fund, and its ongoing call for stricter gun control laws.
Van Etten shared a beautiful statement/elegy for the innocent lives lost that horrible morning.
I was home with my parents in New Jersey when I heard of the shooting at the nightclub in Florida. Hate, violence, and intolerance has always upset me, but I haven't been this overwhelmed with sadness and disbelief in a long time. The victims were only trying to be themselves and be comfortable and safe in their surroundings. That safety was violated out of fear and with a gun.'

I originally wanted to raise money for the victims and their families, but I knew the issue was bigger than this. I wrote "Not Myself" for the victims of this horrific event, but I chose to support the research and awareness work of Everytown for Gun Safety Support Fund: a movement of Americans working together to end gun violence and build safer communities.

In the memory of those trying to be safe and be themselves, I hope we can all come together to help prevent another massacre like this and end gun violence.

Sincerely,
Sharon Van Etten


Listen below.
Header photo via BFA