Sexiest Man Alive: Lalit Tehlan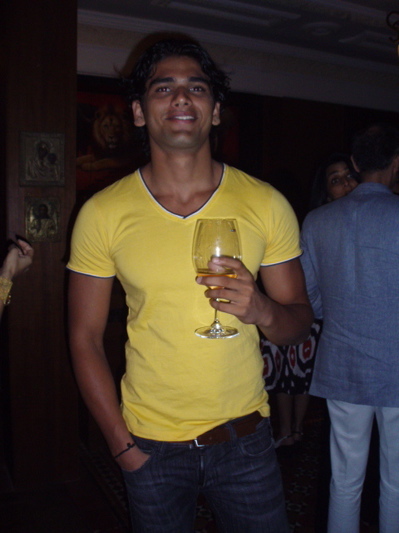 Okay. Okay. Okay. Mr. Mickey knows that he is in Mumbai at Lakme Fashion Week to serve up hard-hitting journalistic reports of the action on the runways. After all, India is THE dynamic country of the future. China is old news! Russia who?
So MM should be busy busy busy reporting on hard issues. Well say hello to the hard issue Mr. Mickey is dying to get to the bottom of. His name is Lalit Tehlan and MM is telling you this kid is the HOTTEST thing to come out of India since Veggie Vindaloo! Lalit is a student, sometime model (surprise!) and boxer although Mr. Mickey hopes he doesn't get that angelic face all smashed in. MM met Lalit at one of the most glamorous parties ever hosted by Bombay goddess Queenie, a former supermodel turned social columnist. After the jump you can see more pictures of Mr. Mickey's new muse who honestly is destined to be a movie star despite not being interested in stardom at all! What's wrong with the kids today? Stay tuned for tons more coverage of Queenie's party!!!