Snctm--a uber-exclusive, members only sex-club in Los Angeles--will be opening its doors in Manhattan and the Hamptons.

Its owner, Damon Lawner, is planning to expand his popular "theater of sexuality," currently scouting locations, and boasts that his monthly parties include A-list celebrities and notable business people.
A standard party--which Damon maintains is NOT an orgy--looks eerily similar to the insane sex cult in Eyes Wide Shut.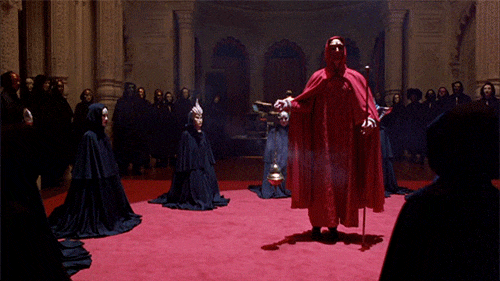 Members wear masks, and look on at "performers" getting their literal fuck on.
Lawner explained to Page Six why his club attracts so many famous (and masked) faces:
There are true A-list actors and businesspeople who attend, some who have a hard time leaving the house without being chased by the paparazzi. They prefer to remove their masks in the Dominus chambers. It is a safer place for them.
"Dominus" status means you're willing to drop $50K on a membership, while a "regular" 'ship costs $10,000.
Sensible!

Lawner was profiled by Gwynnie Paltrow for goop, and dropped some pretty amazing quotes.
On what goes on inside the inner snctm:
At the masquerade you step into a world of intrigue and sensuality. Gentlemen are in classic tuxedo with black bow tie, while ladies are elegantly dressed in evening wear or lingerie. Everyone enters through security wearing a mask. Members and guests come to enjoy our erotic theater and socialize. Our events primarily take place at the Snctm mansion in Holmby Hills, California, a secure and private residence on an acre of land. As you explore this environment you will discover guests enjoying each others' company. We have rooms open for everyone, and a Dominus chamber for our highest echelon members. We welcome voyeurs and participants alike, there is no pressure to participate. It is up to each individual how they wish to explore. There are important rules which dictate how our society functions. Our security strictly enforces our no photography rule and upholds our golden rule. Snctm operates on consensuality, we always ask before we touch. Any violation is grounds for immediate removal without refund. At Snctm we have opportunity to experience evenings of openness and sensuality that most only dream of.
Here's a somewhat unsettling (and super sexy) video of said-shenanigans (warning NSFW!!!!)
Just imagine Gwyneth's commentary while watching this go down in person.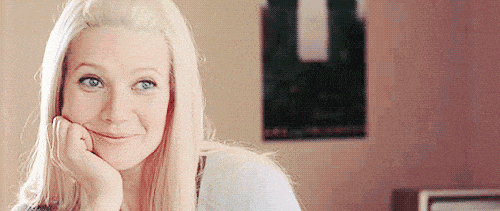 Start saving up now, NYC babes!