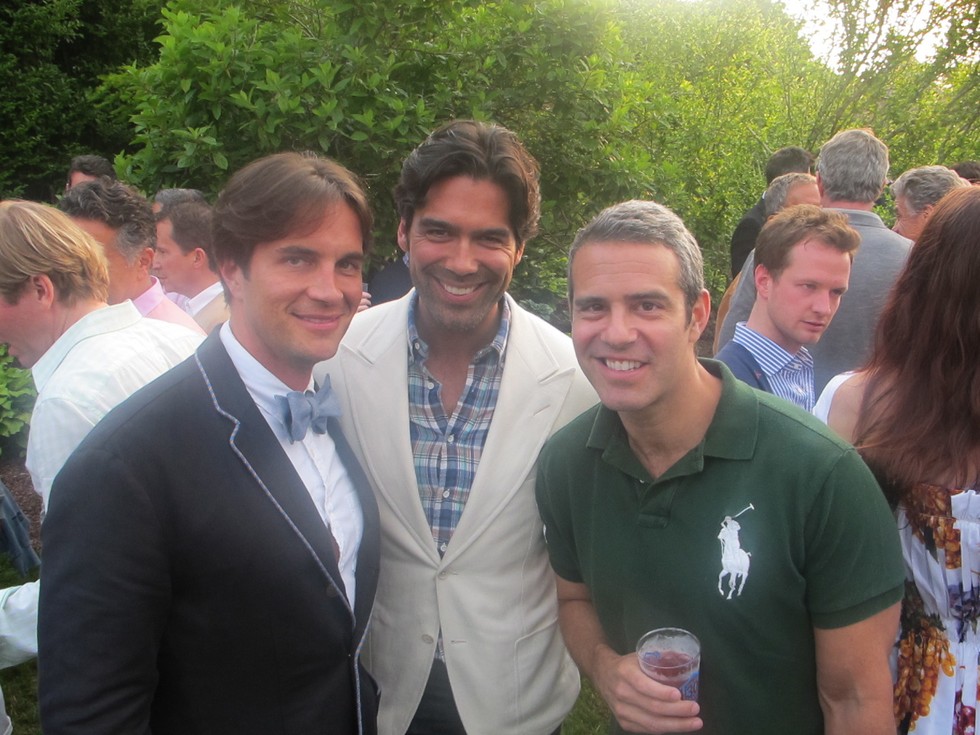 School's Out
, the annual summer benefit for the
Hetrick-Martin Institute
, home of the H
arvey Milk School
for gay, bisexual, transgender and questioning youth, has become the it event for every social gay on the East Coast. Last weekend, the fundraiser was held at Grey Gardens, the former house of Big and Little Edie Bouvier Beale (and the subject of Albert and David Maysles' 1975 documentary and the 2009 TV movie starring Jessica Lange and Drew Barrymore) -- aka every gay's ultimate dream locale. The guest list was a who's who of power gays, like
Bravo
's
Andy Cohen
, designer
Dennis Basso
, shoe god
Brian Atwood
and
Dr. Jake Deutsch
,
Scott Currie
,
Kristian Laliberte
,
Timo Weiland
,
Christian Leone
,
Matthew Marden
,
Marcus Teo
,
Thomas Krever
and event chairs
O'Brien Kelley
,
Peter Wilson
and
Brendan Monaghan
as well as hosts
Boykin Curry
and wife
Celerie Kemble
(a straight couple!) and
Bronson van Wyck
and
Andrew Fry
. "It was a super chic crowd," Monaghan told me. "And the most money we ever raised for that event and the only event that has sold out so fast -- in three weeks." The night raised a whopping $180,000. Afterwards, the boys (and a few straight girls) headed to
The Almond
for the after-party. FYI: The Almond on weekends is the nexus of the gay Hamptons scene, so book your booth now.