Every Memorial Day weekend Vienna becomes the gay capital of the universe thanks to legendary AIDS fundraiser Life Ball. The festivities draw hordes of fashion freaks, club kids, VIPs, do-gooders and all-around fabulous freaks to Austria's imperial capital. Austrian Airlines brings a plane-load of New York's craziest for the festivities, and our design director, Andrea Fella snagged herself a seat aboard this party in the sky. Here's what she saw.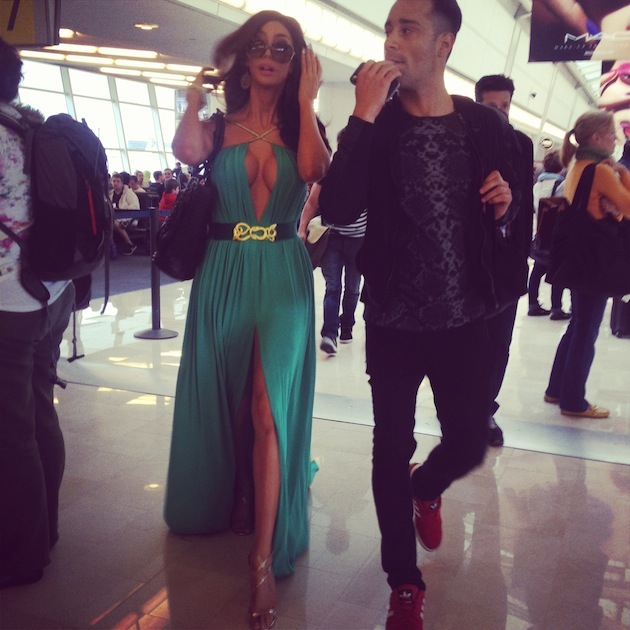 Yasmine Petty arrives at the gate in her casual day look.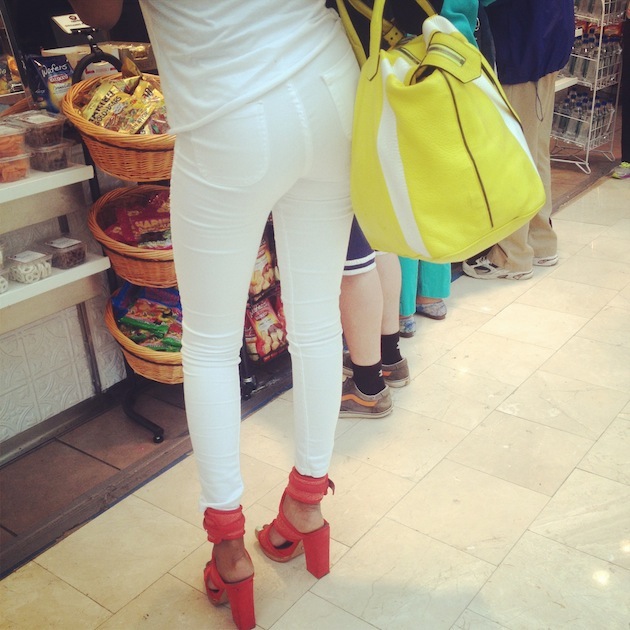 How do you take those off for security?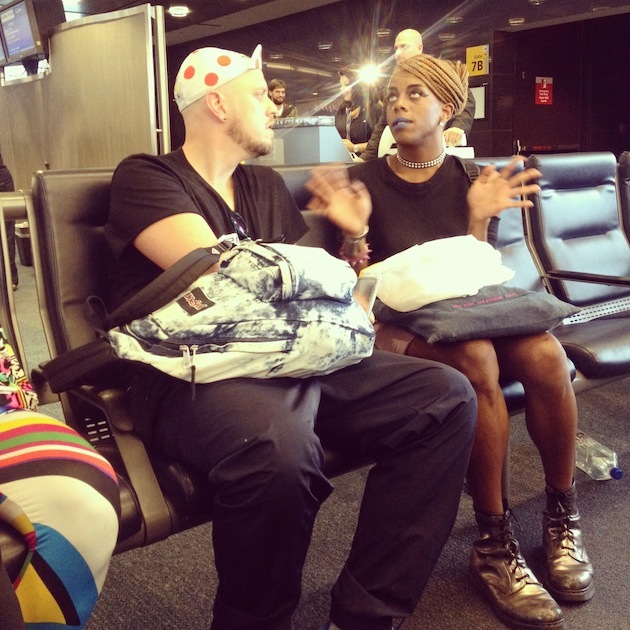 Michael Magnan and Juliana Huxtable chatting pre-flight.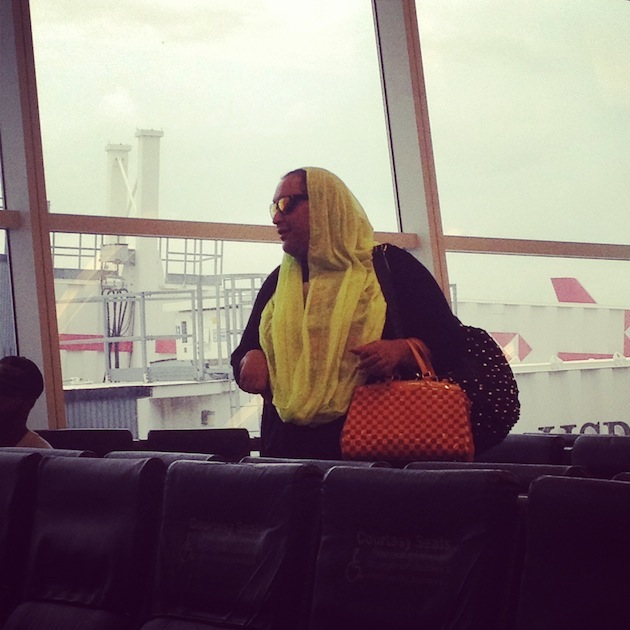 Vicky Vox in an alluring head scarf.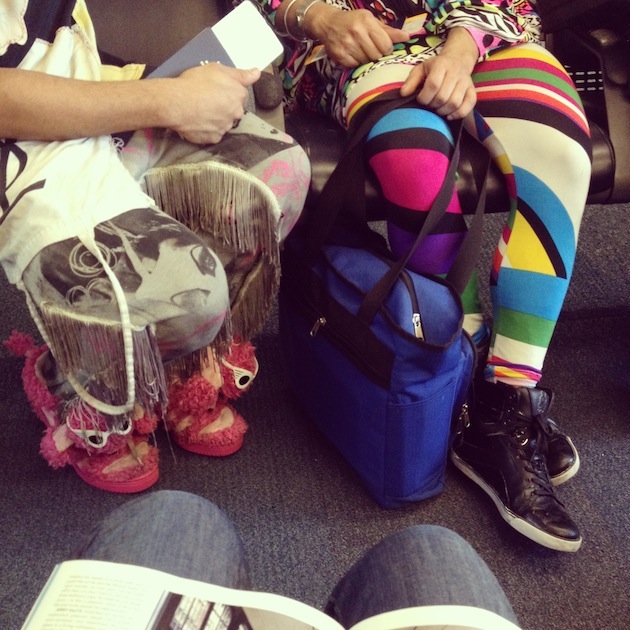 Color-coordinated chaos.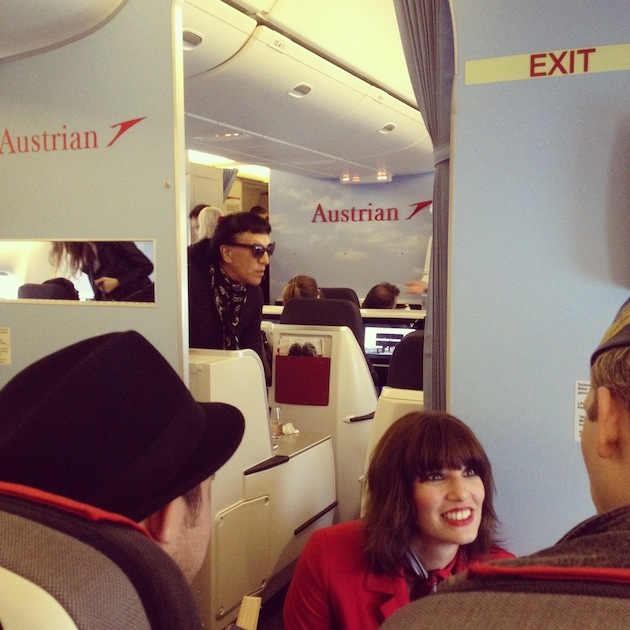 Coffee, tea or Joey Arias?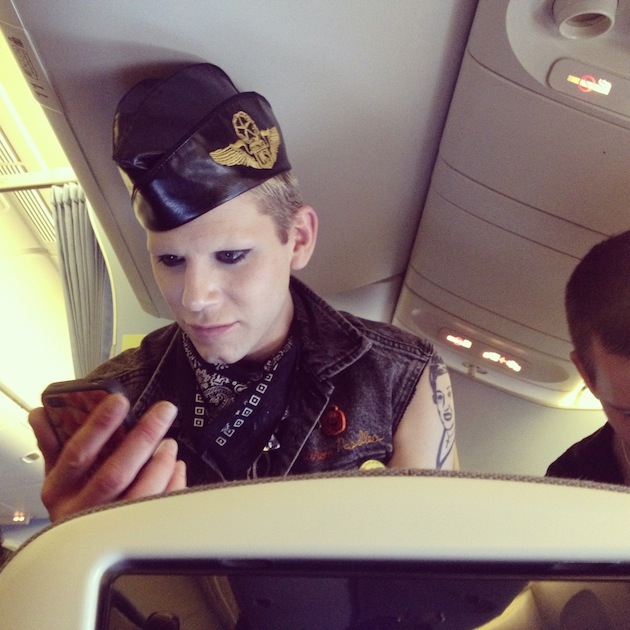 Sharon Needles powers down all electronic devices.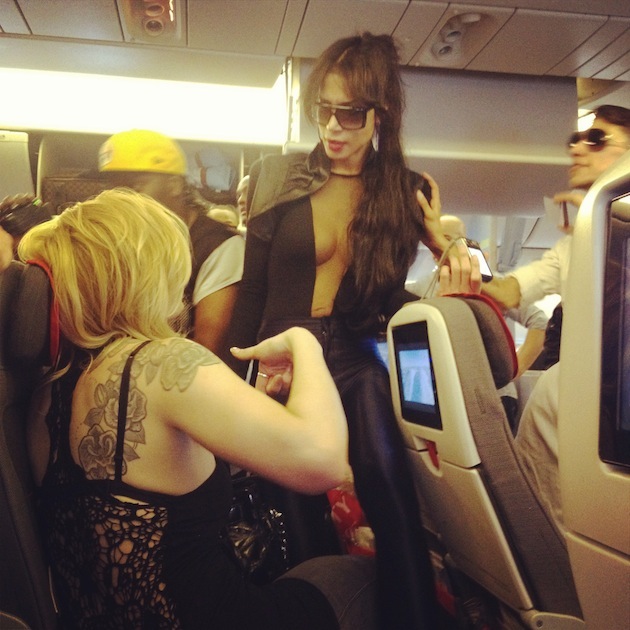 Mother Trace Mizrahi and friend compare notes. And by notes, we mean boobs.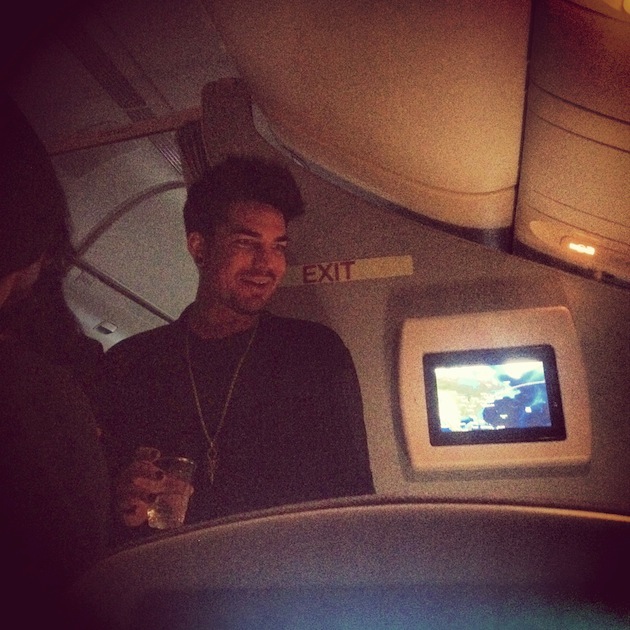 Adam Lambert mixes and mingles.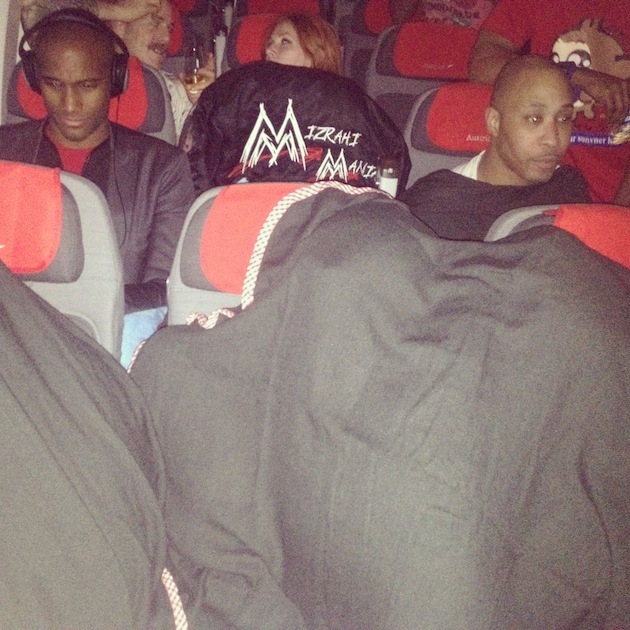 Trying to sleep. (Need that Mizrahi Mania jacket, stat.)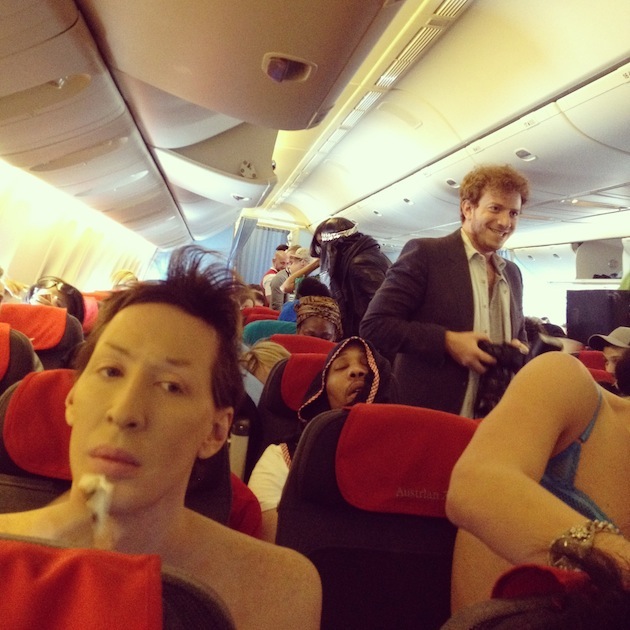 Time to paint that face.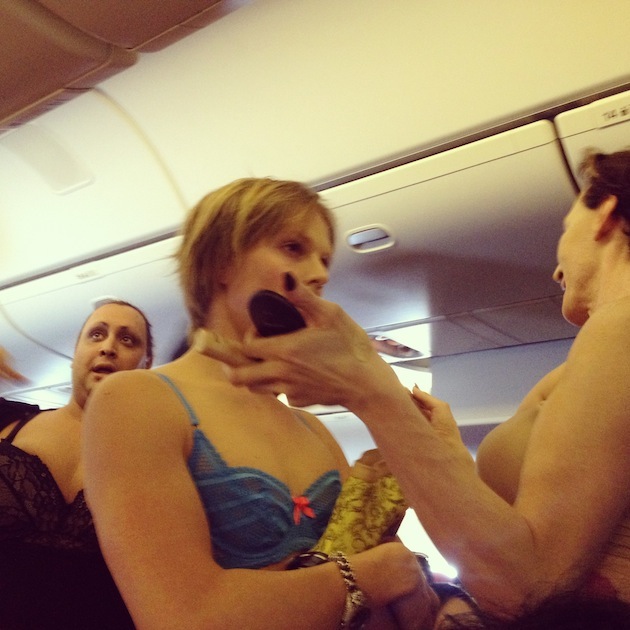 Vicky Wox, William Bell and Detox prepare to land.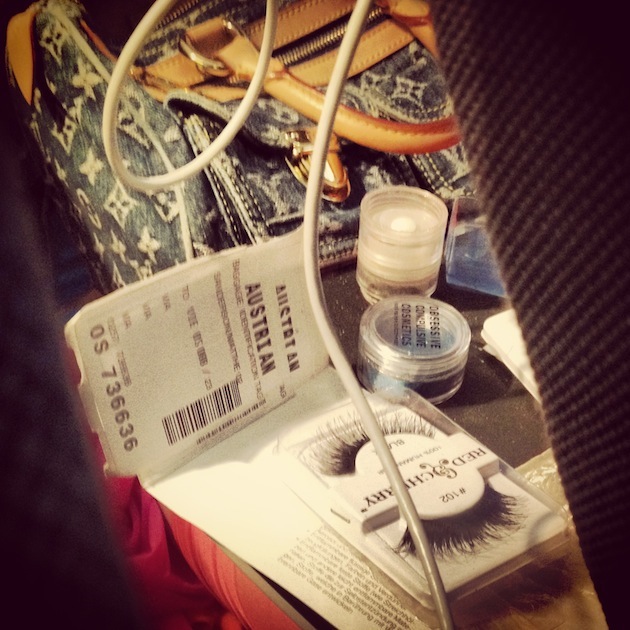 Supplies.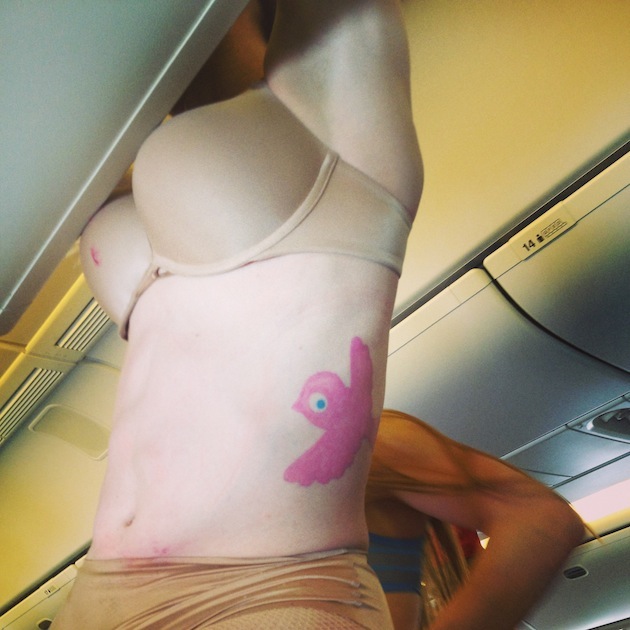 Lipstick tattoo?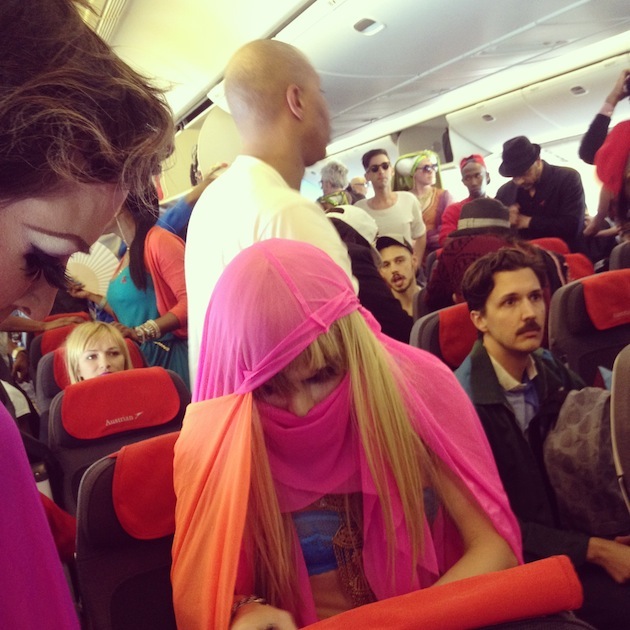 Day-glo burka.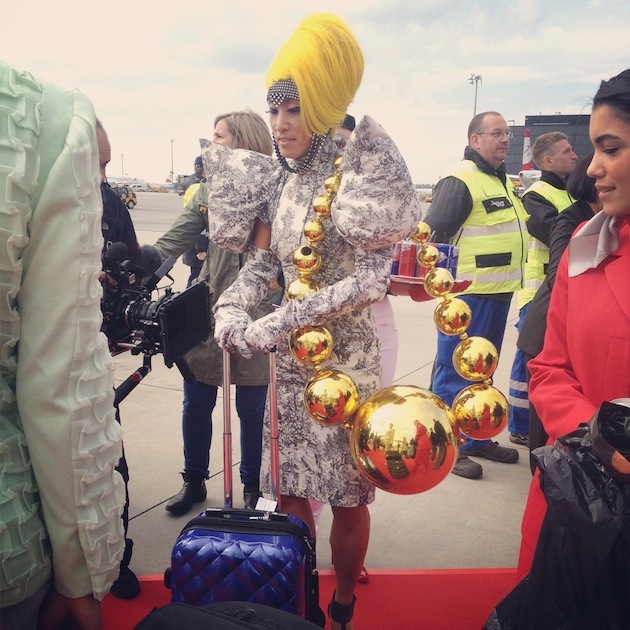 She likes bold accessories.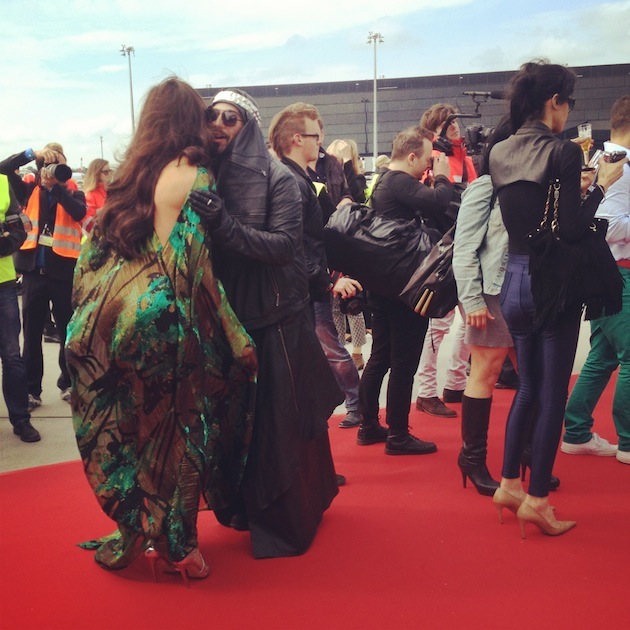 Welcome to Vienna!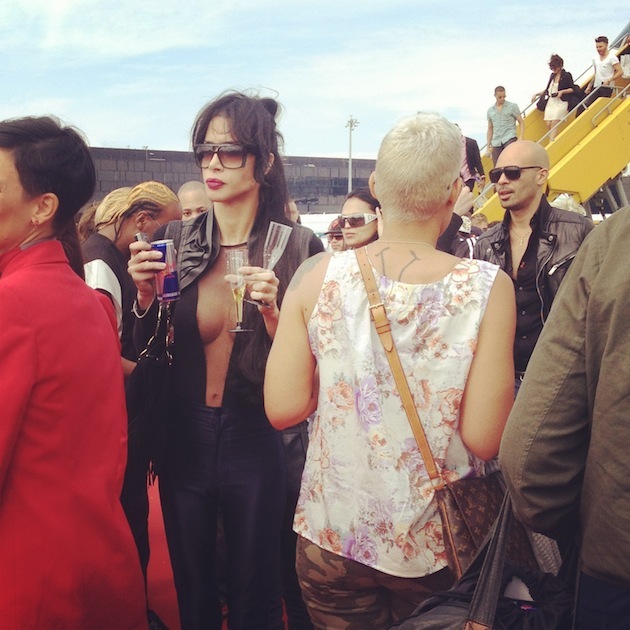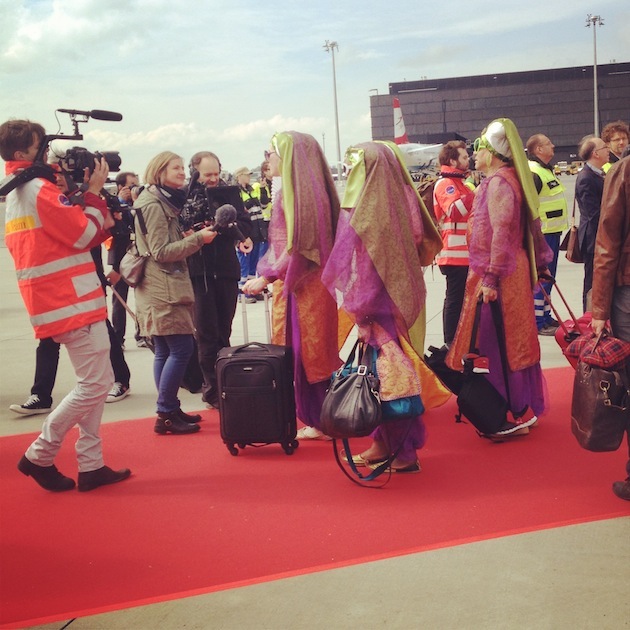 Nuns on the run.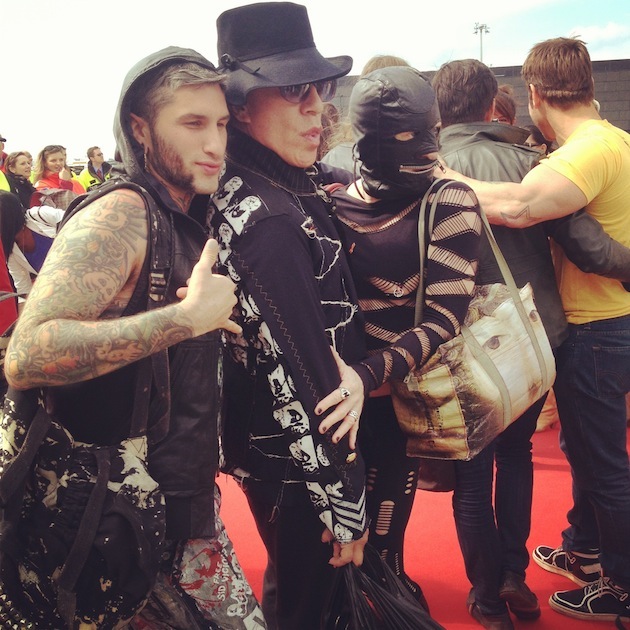 Rainblo, Joey Arias and a mysterious masked man.