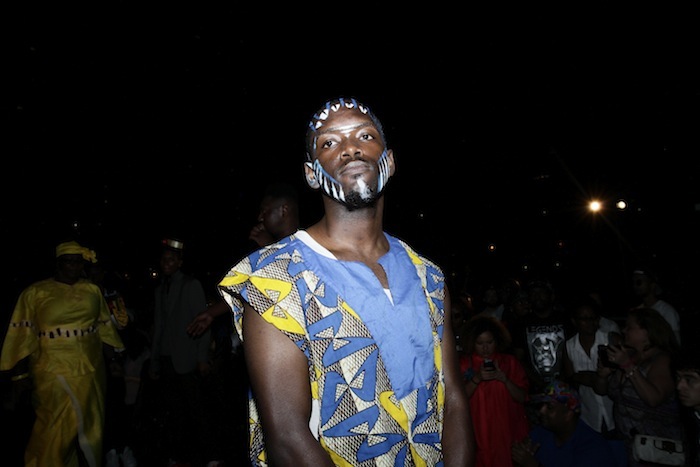 Last night Pier One on the Upper West Side was transformed into Rashaad Newsome's 'The King of Arms Art Ball,' an art-themed vogue ball the artist throws annually. "I do it as a way to subversively teach art history to the ballroom scene community" says Rashaad, who wore an all white dishdasha and matching white baseball hat to the festivities. Like traditional ballroom scene competitions, Rashaad's art ball included categories like realness, runway, sex siren, and performance -- but with a twist. The five categories were refashioned into tributes to different artists and each came with a description to inspire the competitors. Those who walked in the 'Samuel Fosso Realness' category were instructed by Rashaad to "think what would come out if you put Yohji Yamamoto, Raphael, Rick Owens and Yinka Shonibare in a blender." Or competitors who walked the 'Face' category were told by the event's host, star MC Kevin Prodigy, to "use your mug as a canvas and beat it." If they did not follow the rules or fell short of the standards of the judges (which included Ian Isiah from Hood by Air, and Hector Xtravaganza from the doc
Paris is Burning
) they wouldn't get their 10's across the board and be chopped from the competition.
The most exciting category of the night was the $2,000 grand prize in the 'Performance' category, which drew the most competition. Themed around the "flash dancing"
Nicholas Brothers,
dancing stars during the Harlem Renaissance, competitors performed in teams of two and incorporated everything from tap to classical ballet into their vogue performances. It was Boots Prodigy from the House of Prodigy and Alex Mugler from the House of Mugler's night. At one point Mugler climbed onto Boots' back and vogued from atop him before the two held hands and duck walked in unison up the runway. They won the category -- but only once could take home the grand prize.
MC Kevin Prodigy had earlier instructed the competing teams to "pick their partners carefully because whichever team that wins will then battle each other for the cash prize." After flawlessly dropping, dipping, and giving a perfect hand performance, Alex Mugler reigned supreme. After the performance, Rashaad -- playing the role of the king of his ball -- knighted Alex with a black crown attached to a leather baseball hat.
But the night wasn't all about performing -- it was also about fostering a sense of community. As Rashaad, whose work is often centered on elevating the way people in the ballroom scene are depicted to the larger community, put it, the ball was "a fun way for me to work with my family." Scope more pics from the night, below.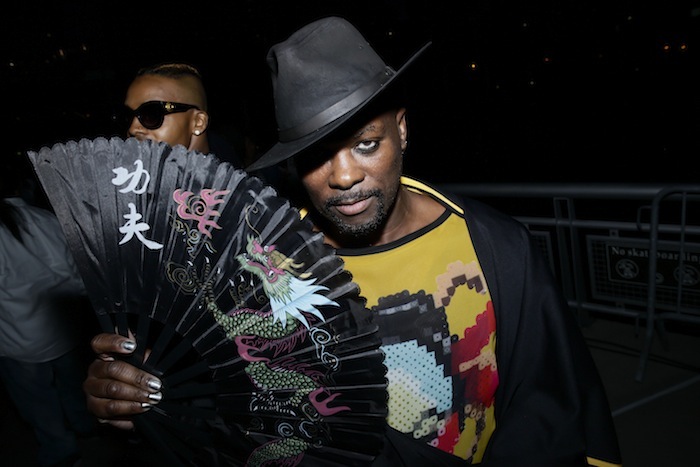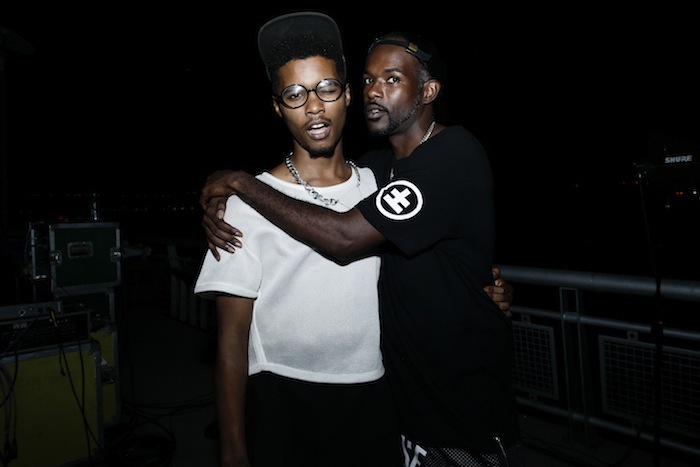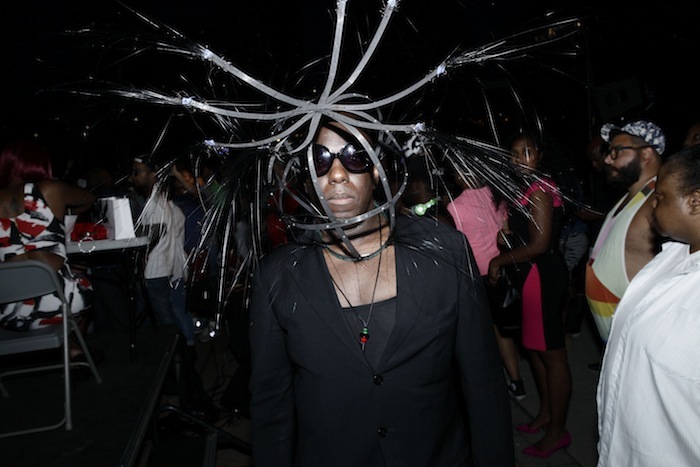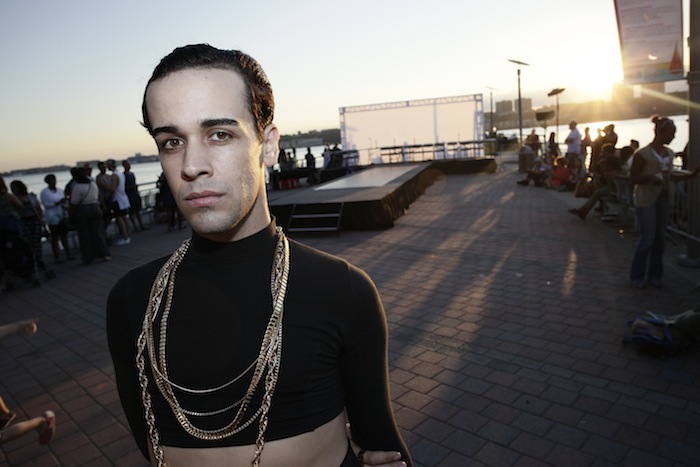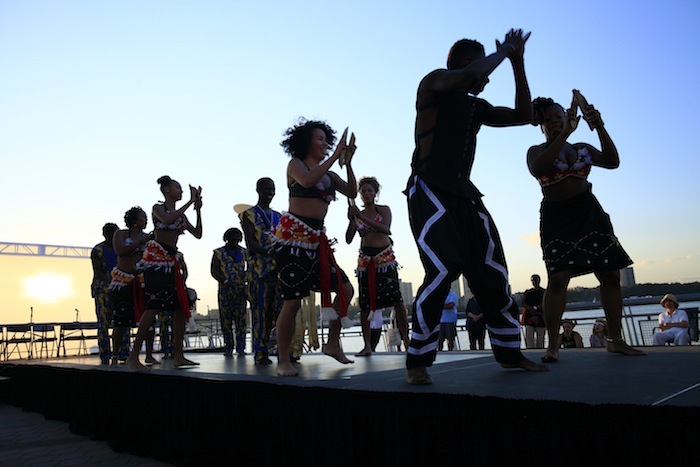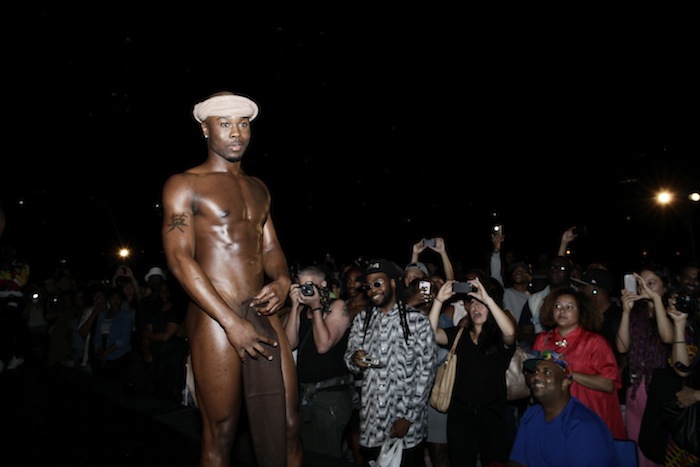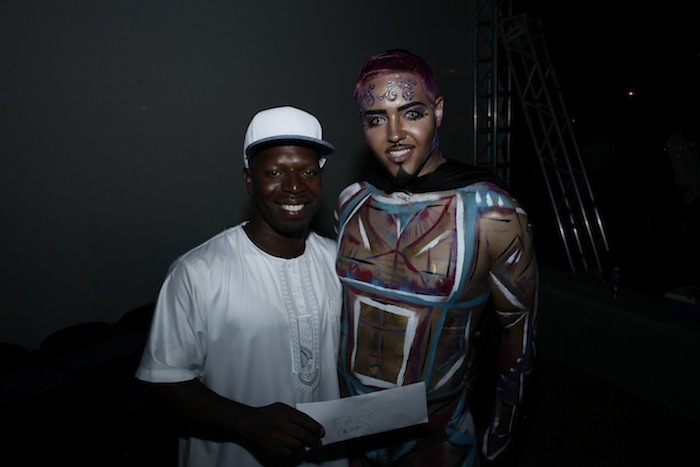 Rashaad Newsome poses with one of the competitors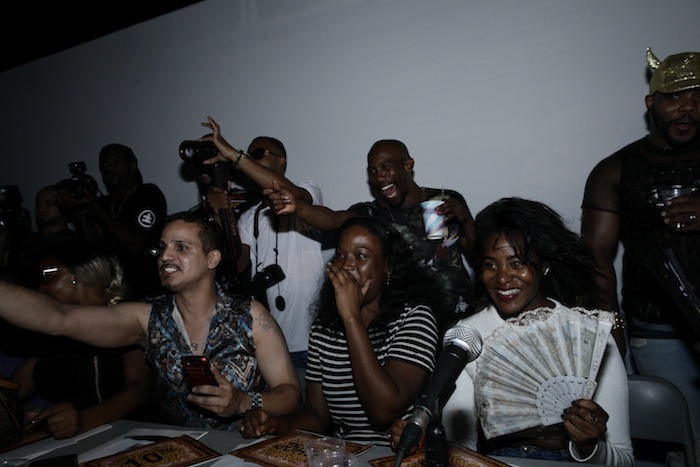 The judges