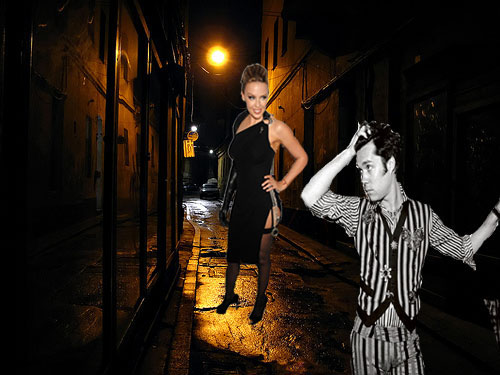 Talk about two great tastes that taste great together. On August 28th, former PAPER cover-boy
Rufus Wainwright
will be performing alongside
Kylie Minogue
at
Robert Wilson
's annual
Watermill Center
"Last Song of Summer" benefit concert. To rile us up, the folks at the Watermill Center were kind enough to share some choice tidbits Rufus told them re: his first impressions of Ms. Minogue:
"I first saw Kylie in her video for "Can't Get You Out of My Head" and was instantly smitten -- but also a little scared. 'Finally, a white Grace Jones!' I thought, and on one hand wanted to see her, but only as long as it wasn't in a dark alley: Her pulsing sexuality interferes with my gaydar, and who knows what horrible things could happen! Later, of course, I realized that though looking every bit the femme fatale, Kylie, basically a down to earth Aussie, doesn't really act it, and
that
I feel is one of the main reasons she's been so successful and lasted so long in the business. Of course, she also has the pipes and I love singing with those!"
Getchyer tickets to the benefit
here
.