Disaster porn director Roland Emmerich is back in our peripheral with the (probably lame) sequel to his 1996 iconic and ultimate summer blockbuster Independence Day, Independence Day: Resurgence--out tomorrow.
While everybody and their mother AND father should be buying tickets INSTEAD to Blake Lively's ACCLAIMED shark-thriller The Shallows, we know have another reason to boycott the big budget shitshow and Emmerich forever and ever.
As we know, Emmerich's nuclear bomb of a whitewash, Stonewall--a "historical" account of the legendary New York riots which birthed the LGBT rights movement--essentially retold the story as a "masc4masc" gay campfire tale.
It replaced the real leaders of the revolt--mostly trans women and gay men of color--with a fictional, hetero-tized wheatfield jock cum trash can of a character, who in the movie, throws the first rock.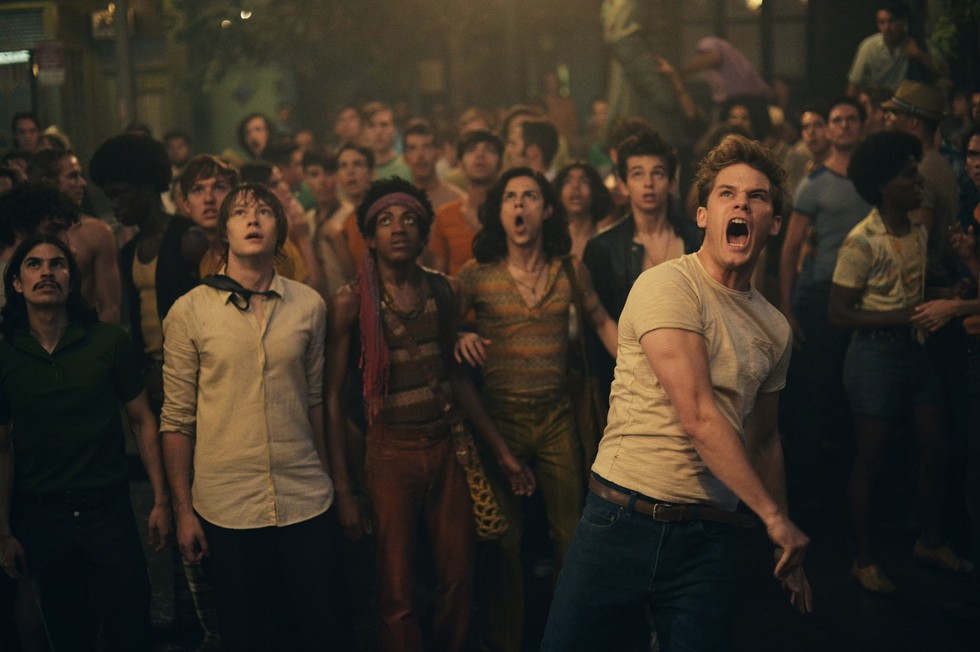 still via Stonewall
All historically accurate characters, true pioneers of LGBT rights, were faded into the background.

WELL, like the boogeyman of the gay community, Emmerich returns, just in time for NYC Pride, to spout some more heinous, prejudice shit.
In an interview with The Guardian, Emmerich complained how the internet basically ruined his "gift" to the gay community with its (shock!) outrage, which grossed a measly $292,203 at the box office.
Lol, sry.
"My movie was exactly what they said it wasn't. It was politically correct. It had black, transgender people in there," Emmerich.

He all but said, "See? I threw some in there!!!!! Like there! And *points to other person of color in poster* over there!"
It gets worse.
"We just got killed by one voice on the internet who saw a trailer and said, this is whitewashing Stonewall. Stonewall was a white event, let's be honest. But nobody wanted to hear that any more."
In the meantime, watch this documentary about one of the real Stonewall Riots instigators, the fiercely brave Marsha P. Johnson.
Happy Pride, and don't see Independence Day: Resurgence.