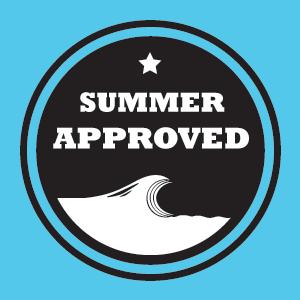 Unless you have a car (or deep pockets that can cover frequent Zipcar rentals), making the hour-plus A-train trip all the way to the Rockaways can be pretty un-fun. (It's always, always worse on the way back.)
Sam Morrill
and his partner
Ryan Hefner
, however, are looking to change that with their new Williamsburg-to-Rockaway weekend bus service
Rockabus,
which picks up riders at Union and Meeker near the Lorimer L-train stop and drops them off at Beach 86th St. in about half an hour. (One-way tickets are $10, round-trip is $18, and buses run from 9:30 a.m. to 7 p.m.) Tomorrow marks Rockabus' inaugural weekend, and, in celebration, fares are free this Saturday and Sunday. Below, Morrill chats with us about Rockabus in an email Q&A.
What inspired you to create Rockabus? Have you had any particularly bad experiences schlepping to the Rockaways on the train?
Perhaps not surprisingly, I was inspired to create the Rockabus during one of many excursions out to Rockaway on the A-train. I live in downtown Brooklyn, so there's a considerable amount of time spent underground when taking the train to Rockaway, and it seemed like sacrilege to be spending that much time in a dark tunnel while the sun was shining outside. Alternatively, I've also hired taxis and rented Zipcars, but both of those options always wound up being more expensive than I had anticipated. With Rockabus, I wanted to provide an option that would be more fun and more convenient than the train, and at the same time would be more affordable than renting a car of hiring a taxi.
How many buses are in your fleet?
How many people can fit on a bus?
For our opening weekend, we will have three buses in operation. Our buses are classic yellow school buses, so they hold a lot of passengers.
Will the buses have air-conditioning?
The buses have air-conditioning, but unless it's swelteringly hot, we'll probably just keep the windows down.

Given that traffic is reasonable, how long do you estimate bus rides will take?

We're aiming to make each leg of the trip 35-40 minutes, which is roughly 30 minutes faster than taking the train from Williamsburg. You can expect to spend an extra hour on the beach by taking the Rockabus.

Will there be racks or storage space for surfboards and Boogie Boards?

We're looking into ways to accommodate surfboards and Boogie Boards. Expect to hear more from us about that in the near future.

Will there be music on the bus?

A road trip without music is just wrong. So yeah, we'll be playing some jams.

Are there any rules for riding the Rockabus? Are small children allowed? Can you bring food aboard? What about alcohol?

Anyone and everyone is welcome on the Rockabus, including small children. You're also welcome to bring food. In terms of alcohol, we expect our riders to obey all applicable city, state and federal laws.

How long will service be offered? Will buses run past Labor Day?

The current plan is to run through Labor Day, but if the weather holds up and people are still going out to the beach later in September, we will be happy to accommodate those riders.

Rockbus fares will be sold on the Rockabus site soon. They'll also be available at the pick-up/drop-off locations. More info at rockabus.com