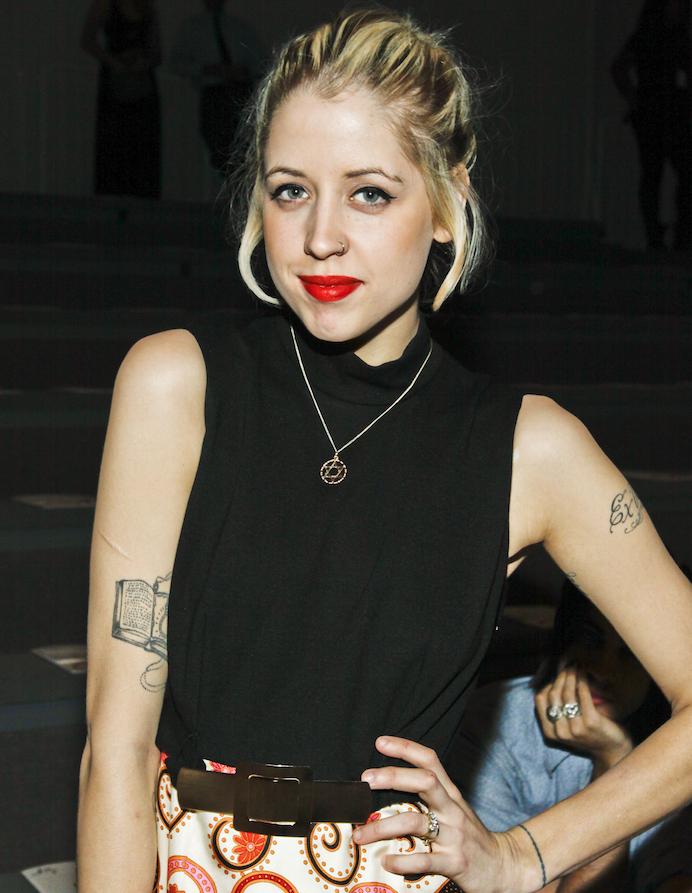 We are shocked and saddened to learn that model/TV presenter/British It Girl Peaches Geldof
passed away earlier today from unexplained causes
. The 25-year-old, who had two young sons with her husband Thomas Cohen, was the daughter of Band-Aid founder Bob Geldof and the late Paula Yates, who tragically died from a drug overdose when Peaches was only 11. We always loved running into Peaches out and about in NYC or London and she could always light up the party or front row. She will be dearly missed.
Her father
released a statement
about his daughter's passing and it's both beautiful and heartbreaking.
From Bob Geldof:
Peaches has died. We are beyond pain. She was the wildest, funniest, cleverest, wittiest and the most bonkers of all of us. Writing 'was' destroys me afresh. What a beautiful child. How is this possible that we will not see her again? How is that bearable? We loved her and will cherish her forever. How sad that sentence is. Tom and her sons Astala and Phaedra will always belong in our family, fractured so often, but never broken. Bob, Jeanne, Fifi, Pixie and Tiger Geldof.


RIP.
Photo by Ilir Bajraktari/ PatrickMcMullan.com