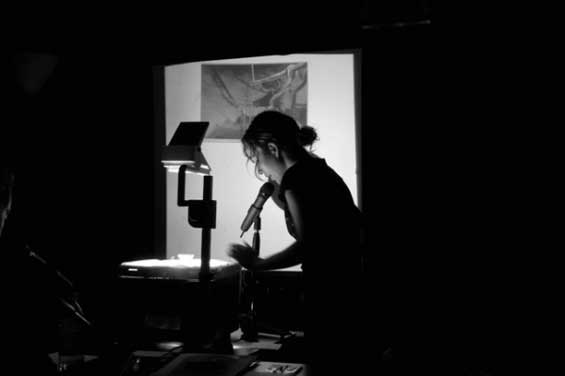 Friday, February 1
PERFORMANCE: Ellie Ga at the New Museum
Artist Ga's multimedia storytelling project "The Fortunetellers" describes her time drifting across the Arctic on a sailboat called Tara.
New Museum, 235 Bowery, (212) 219-1222. 7 p.m. $12. (Image: Ellie Ga, "The Fortunetellers," 2008-11. Courtesy the artist.)
MUSIC: Pre-V-Day Riot Grrrl Cover Bands Show at Death By Audio
Enjoy female-friendly tributes to Joy Division, Rancid, the Distillers, Fastbacks, Mr. T Experience, Stiff Little Fingers, and the MC5.
Death By Audio, 49 South Second Street, Brooklyn. 8 p.m. $7.
FILM: Airplane! at IFC Center
"I am serious, and don't call me Shirley." "Stewardess! I speak jive." Hear these quotes in context in Jim Abrahams, David Zucker and Jerry Zucker's 1980 farce.
IFC Center, 323 Sixth Avenue, (212) 924-7771. DCP projection, 88 minutes. 12 a.m. $13.50. Tickets here.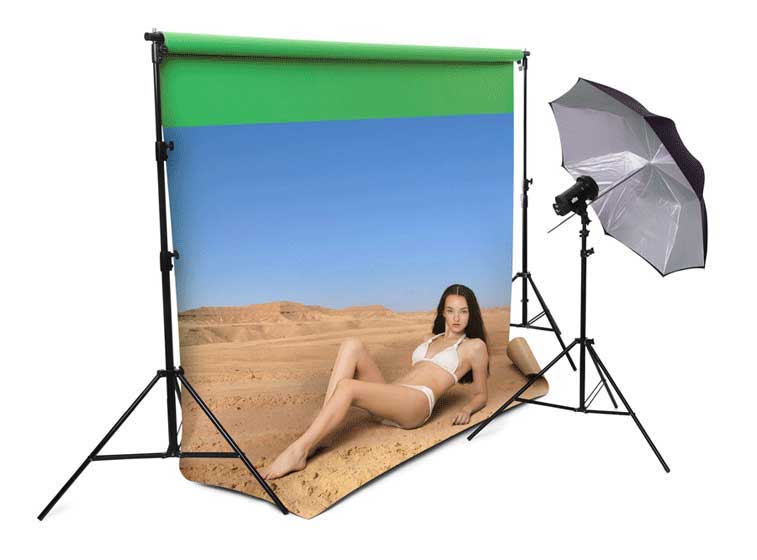 Saturday, February 2
ART: DIS Image Studio at the Suzanne Geiss Company
The self-described "post-internet" young turks DIS are launching DISimages.com, a stock photography website to be populated by the work of artists (including Boru O'Brien O'Connell and Ryan Trecartin) at this pop-up studio.
The Suzanne Geiss Company, 76 Grand Street. Wednesday-Sunday 12-6 p.m. Through February 24.
MUSIC: DJ /rupture and Zs at Merkin Concert Hall
The innovative turntablist trades sets with the improvisational rock group.
Merkin Concert Hall, 129 West 67th Street, (212) 501-3330. 7:30 p.m. $25
MUSIC: Parquet Courts at 285 Kent
Nerdy new-wavers Parquet Courts are joined by grunge spazzes Purling Hiss.
285 Kent Avenue, Brooklyn. 8 p.m. $10.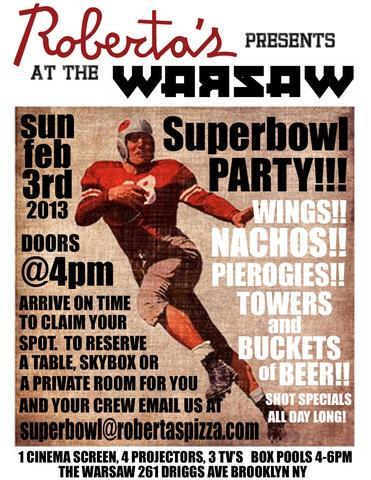 Sunday, February 3
SPORTS: Roberta's Superbowl Party at Warsaw
Roberta's is hosting a big Superbowl 47 viewing party at the Warsaw. And what goes with football? Wings and pierogies, of course.
Warsaw, 261 Driggs Avenue, Brooklyn, (718) 387-0505. 4 p.m.
HAPPENING: Bradford Cox at PS1
The premiere of Youth Machine, a short VHS documentary by Grant Singer, precedes an improvised performance by its subject, Deerhunter/Atlas Sound musician Bradford Cox.
MoMA PS1, 22-25 Jackson Avenue, Queens, (718) 784-2048. 4 p.m. $10. Other events here.
FILM: Little Fugitive at Film Forum
Morris Engel's custom-made concealed camera follows seven-year-old Richie Andrusco during a week spent hiding out in Coney Island in this 1953 film that helped inspire the French New Wave.
Film Forum, 209 West Houston Street, (212) 727-8110. $12. 35 mm, 85 min. Screenings at 1 p.m. and every subsequent hundred minutes.