When Robyn Rihanna Fenty accepts this year's Vanguard Award at the VMAs Sunday night, visualize this outstanding, cringeworthy, and catastrophically beautiful moment involving RiRi, Drake, and a handful of popcorn at the 2013 VMAs.
That year was an infamous ceremony: Miley Cyrus took the world by the wrists and dragged them into her twerking, foam finger madness, while Robin Thicke stood by in a Beetlejuice stripped suit and accepted her thunderous thrusts.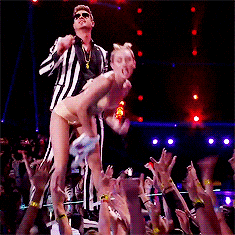 Never mind that, though!

The REAL legendary moment came off camera, in the audience, where the baddest, rudest gal held court, watching and bobbing, encased in stone-faced amber.
As her clandestine grind partner Aubrey Drake Graham performed his immortal hit "Started From The Bottom," Ri and her righthand lady, Melissa Forde, joked and jabbed; soon enough, Rihanna accidentally knocks Mel's bucket of popcorn over, spilling the buttery kernels onto her lap.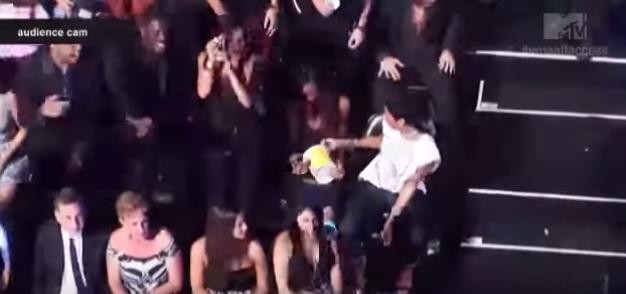 Quickly surveying the situation, Rihanna's only logical next step is to grab a handful of the popcorn off Melissa, and place of it on the seat cushion in front of her...
...the only snare is that the seat is occupied by a white girl in short shorts, standing up to sway along to Drake's sumptuous, swaggy anthem.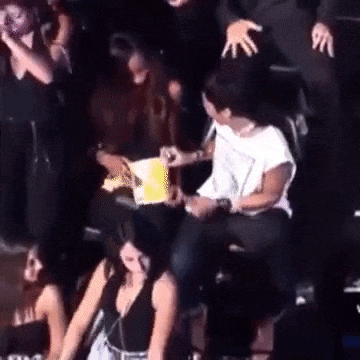 There is a gorgeous interaction between Ri and the short shorts girl's friend sitting next to her, who sees the popcorn disposal; Rihanna looks at her, puts her finger to her lips in the international "Shhhh" finger symbol.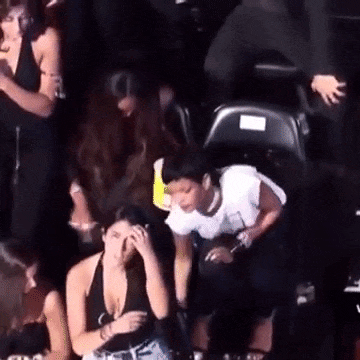 The friend, now complicit in Rihanna's secret, is visibly torn while grappling with the age-old question: Do you tell your friend or betray Rihanna's trust?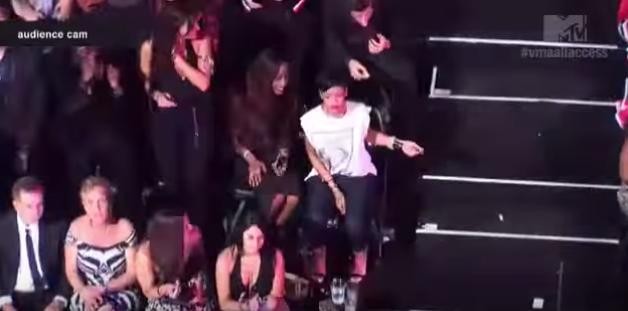 Easy, you stay silent.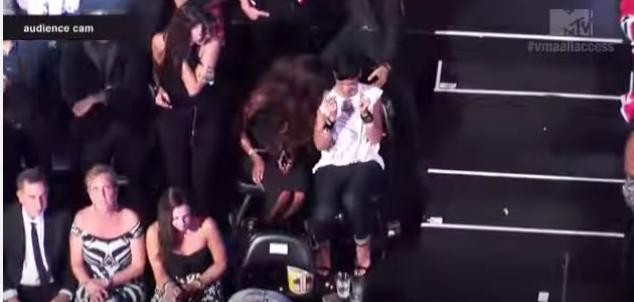 When Rihanna's tells you "Shhhh" you better shut the fuck up and stare ahead.
Finally, short shorts girl sits down, at first blissfully unaware of the pile of popcorn behind her.
When she does realize what's happened, she turns around, ostensibly asking Ri if she knows anything about the mystery popcorn, which seemed to fall out of the sky.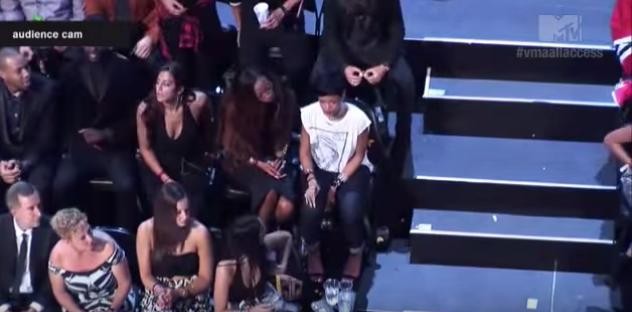 Ri gives her a "Oh, I don't know!"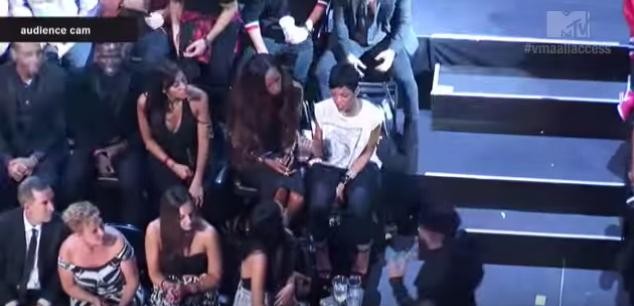 At some point, I'm sure the friend shot a quick glance at Rihanna, who was probably staring right back at her, nodding, as if to say, "I see you."

We see you, too, Ri, you peerless queen.
Watch below.