Robyn Rihanna Fenty had quite a weekend, performing at Philadelphia's Made In America festival, then trekking back to Manhattan Isle for the Sunday evening birth celebrations of dear friend/paparazzo Diggzi.
RiRi, iconically, wore a YSL-made red heart coat/shirt/dress (channeling Looney Tunes' Gossamer), as ONE DOES.
COULD. YOU. EVER.
The singer, who just seven days earlier slayed the VMAs and accepted her Vanguard Award from rumored beau/matching tat-bud, Drake, was next seen on her Snapchat, in the early, pale light of Monday morning, sauntering down Broadway in Soho, still wearing her red heart, a baseball cap, slippers, and feeding birds.
Rihanna going outside to feed birds at 7 in the morning 😂 pic.twitter.com/ycHmq0F2vh
— Music News & Facts (@musicnews_facts) September 5, 2016
Yes. Yes.
I have been in Ri's slippers before, sans-heart coat and her net worth, but I can relate.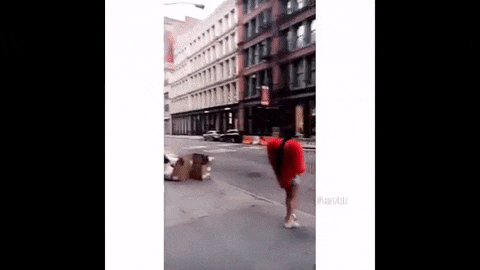 If you pretend the Rapture happened, and Ri is wandering the empty streets of Manhattan, it makes this scenario even better.
We do not deserve Rihanna.