According to E! News, the on and off, almost mythical love between Aubrey Drake Graham and Robyn Rihanna Fenty is officially reignited: the pair are allegedly dating once again.
It's no surprise that this was coming; the two featured each other on very sensuous, lovelorn tracks on their respective, massive LPs this year, with Drizzy joining the Baddest, Rudest Gal on stage at various stops on her Anti world tour
As recently as Ri's Manchester show this week, Drake popped up to perform their gyration nuclear bomb of a hit, "Work," and Drake was filmed giving the all-time fuccboi declaration of "love" about his favorite grind partner.
Did y'all see that? 👀@drake 💋 @Rihanna 😍#ANTIWorldTour Manchester 🎈 pic.twitter.com/cpczdQQhMh
— ANTI WORLD TOUR (@AWTGuide) June 29, 2016
"Shout out to the most beautiful, talented woman I've ever seen," Drake cooed. "She goes by the name of Rihanna...I'm gettin' my heart broken."
Wednesday morning, the duo was spotted leaving Tape Nightclub in London at dawn, and presumably spent that night together at an after party following Ri's show.
While nothing is definitively confirmed, E! News, for all their -_- is usually a pretty reliable source for these sorts of items; is any surprised?
One thing is for sure: Drake is ALWAYS the first to text.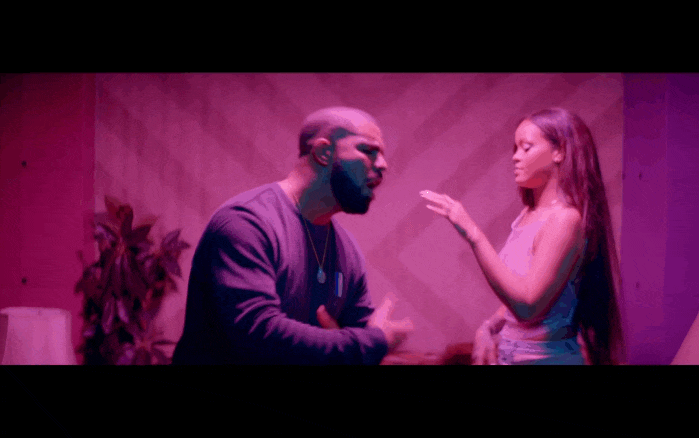 Congrats you twoooooo.