This morning, it was announced that, at the tender age of 70, New York legend, style icon, and celebrated critic Glenn O'Brien had died. The announcement came by way of O'Brien's close friend, New York Magazine's senior art critic Jerry Saltz, who posted a particularly touching Facebook status about the unfortunate passing. "The great Glenn O'Brien just left us I'm sad to say," he began. According to his wife Gina Nanni, O'Brien, who had been battling a serious illness for a couple of years, passed away after suffering with a bout of pneumonia.
O'Brien's career in the fashion and art world was an incredibly varied one. An original member of Andy Warhol's Factory, O'Brien served as the first official editor for the "pop" artist's Interview Magazine while he was still enrolled as a student at Columbia University studying film. His main contribution to the magazine was the "Glenn O'Brien's Beat" music column, which he then parlayed into stints at Rolling Stone, Oui, High Times--where he coined the title of "editor-at-large"--and Spin, which he cofounded.
In his younger years, O'Brien was the kind of impossibly cool downtown kid everyone wanted to be around—it's hard to think of an individual who was more well-connected and well-versed in what was going to happen next in culture. And, operating in a place as culturally rich as New York, it's no surprise that O'Brien used the city's rebellious punk energy as inspiration for many of his endeavors. In the late '70s going into the early '80s, he hosted the public access television show TV Party, where he was able to encapsulate that same New York spirit on a publicly broadcasted level—bringing the underground to the masses. During its four year run, the show brought in many notable guests from all corners of "the scene," such as Blondie's Debbie Harry and famed artist Jean–Michel Basquiat.
But O'Brien's crowning achievement is definitely the work he did for his "Style Guy" column, which he originally started for Details before packing it up to move to GQ. In my opinion, these columns—which eventually turned into a delightful self-help book—were the driving force behind our current fixation on men's style and proper etiquette. It helped to usher in the new wave of respectable, approachable men who weren't afraid to take an active investment in how they presented themselves to the world. This could be a wild jump, but dare I say that Glenn O'Brien is single-handedly responsible for the invention of the metrosexual mentality?
All this is to say that, without the wise words of Glenn O'Brien to look to, today's batch of well-dressed, well-mannered, considerate and cultured men may not exist. The assuredly confident way in which O'Brien responded to questions from his loyal band of followers (ranging from the best way to wear a t-shirt underneath your blazer to the proper length for any type of trousers) was unmatched by any of his peers. His knowledge of fashion, grooming, art, advertising and pop culture was extensive, and his ability to package this seemingly endless wealth of wisdom into easily digestible advice was a gift to us all. It's sad to know that one of our most revered voices has now been permanently silenced.
After all, just as Jerry Saltz said in his beautiful Facebook post: "With him a temple of flying buttresses has ripened and faded into air, taking history with him." You'll never be forgotten, Glenn. May your soul rest in peace.
Read "The Man Who Should Be King," one of O'Brien's Antimatter columns for PAPER from 1997, laying out the rules he would lay down as our liege. Like much of O'Brien's work, some of them ("All marijuana should be considered medicinal") were ahead of their time.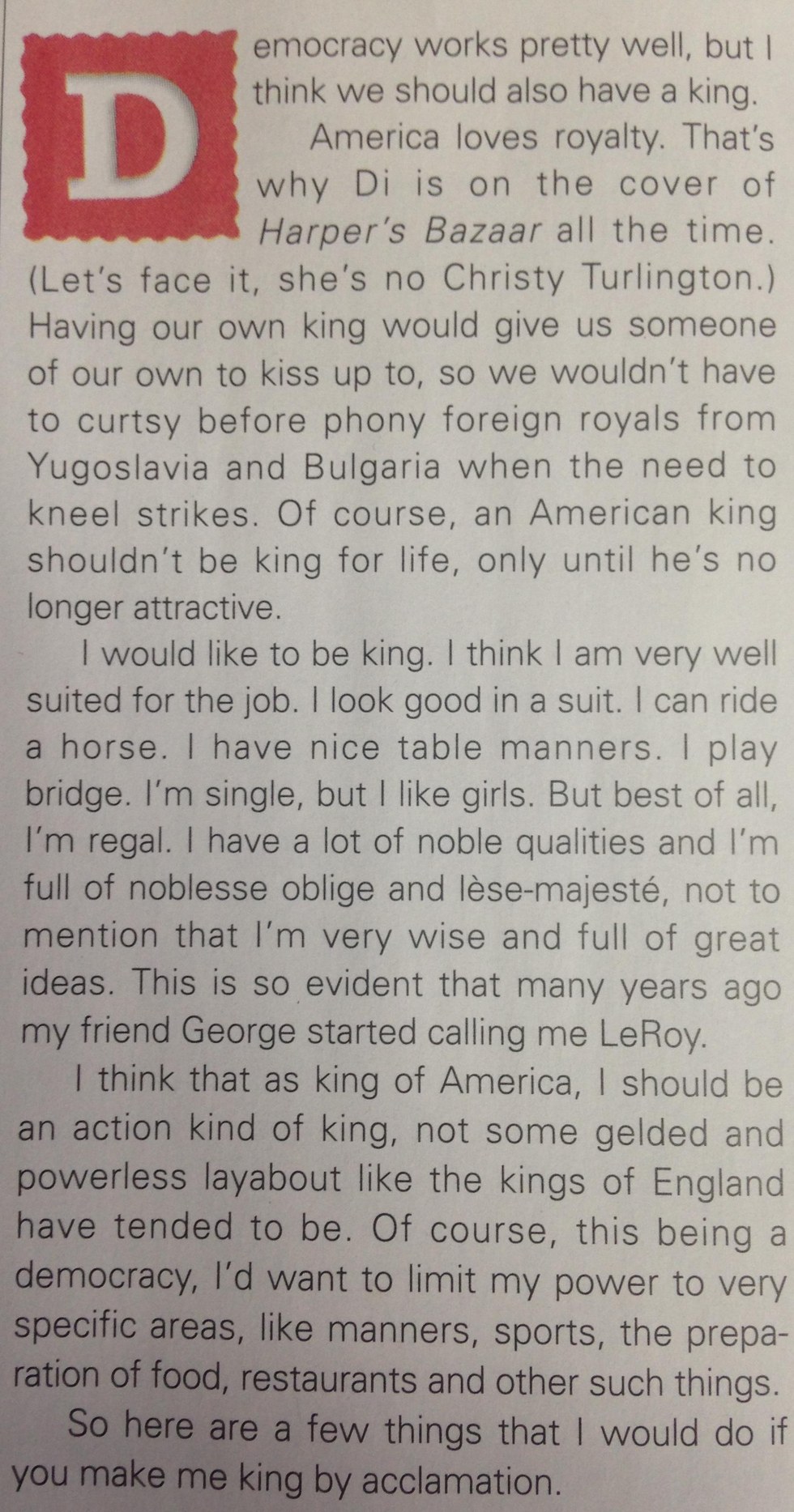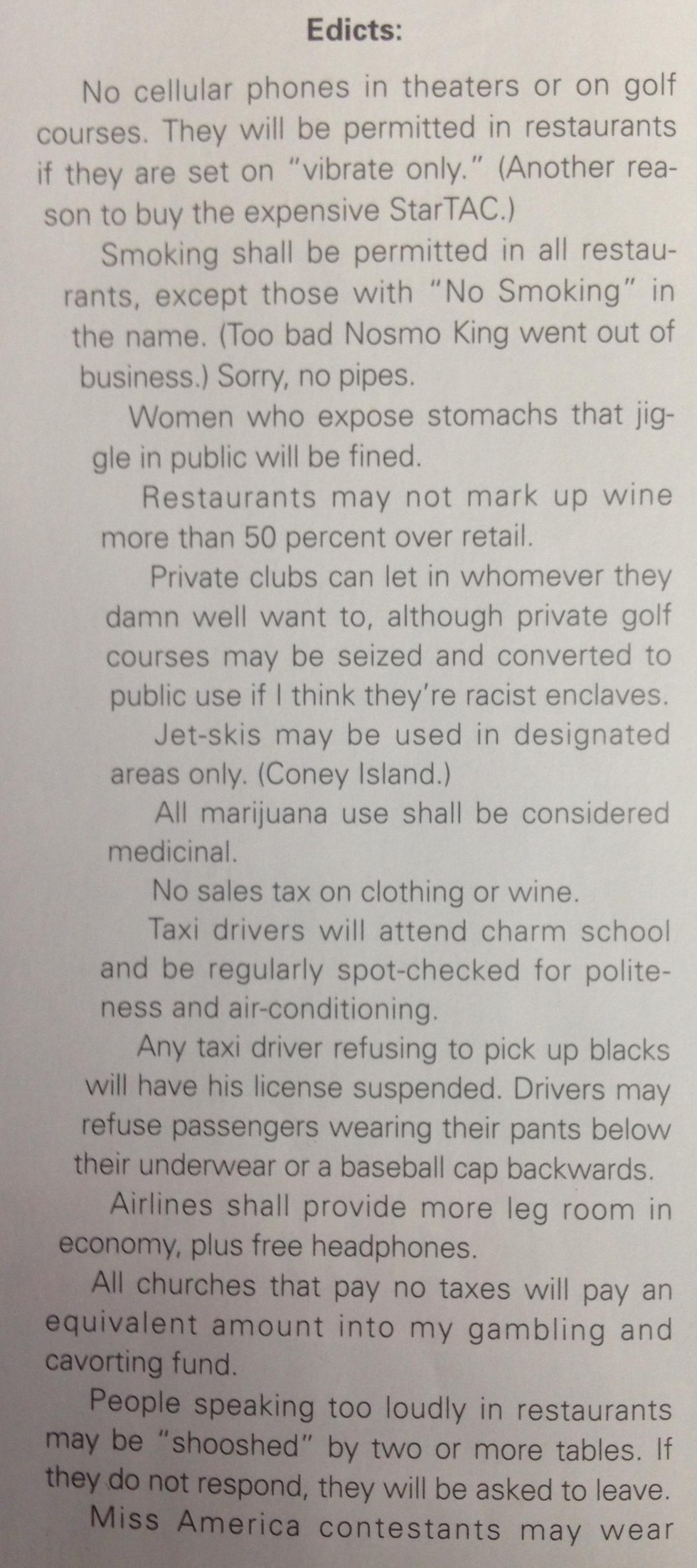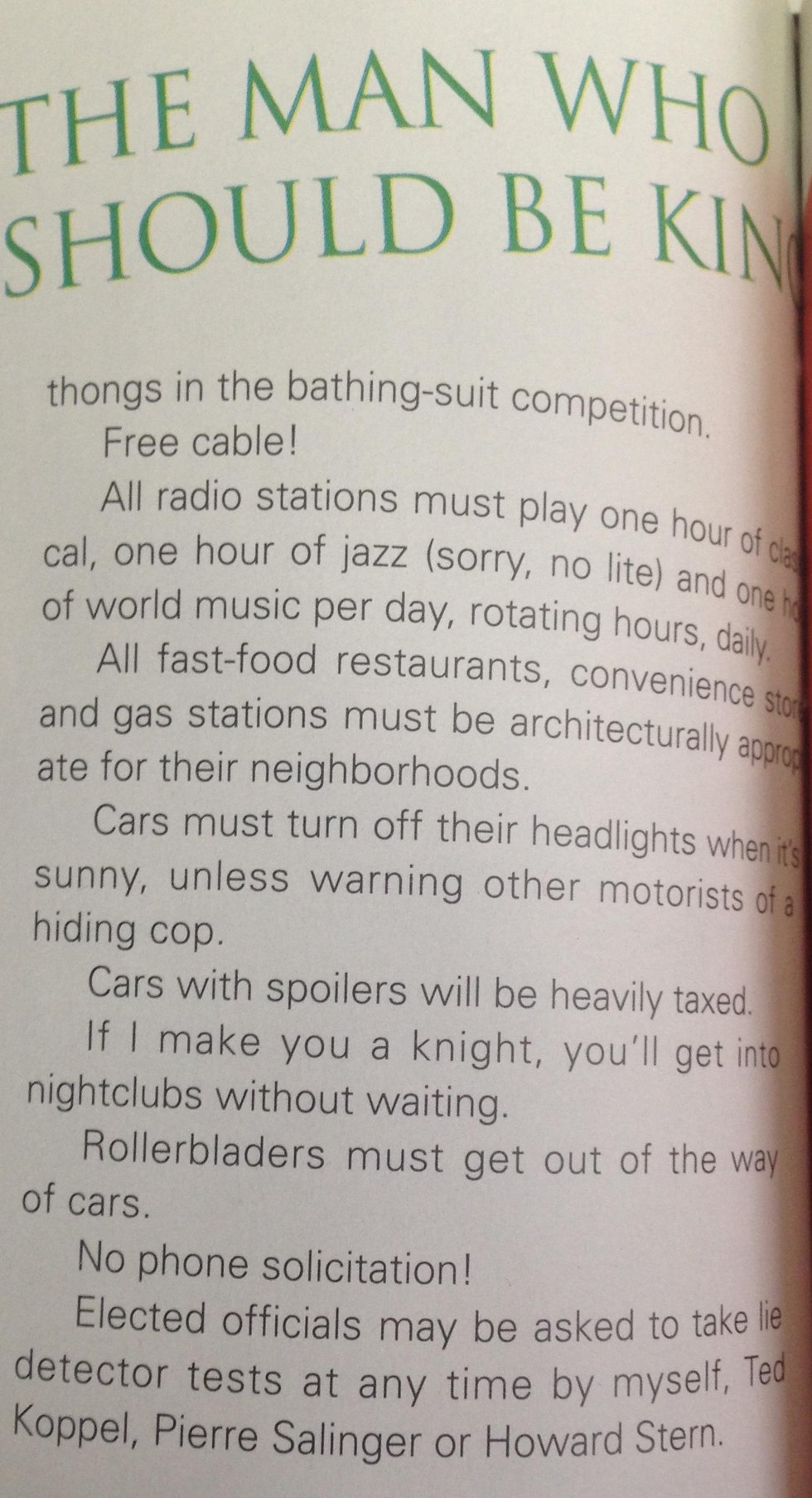 Splash photo via David X Prutting/BFA.com